Pip enters Wopsle's Dressing Room
Harry Furniss
lithograph from pen-and-ink
1910
7.6 x 3.8 inches (15 cm by 9.9 cm)
Dickens's Great Expectations, Charles Dickens Library Edition, facing p. 240.
Scanned image and text by Philip V. Allingham.
[You may use these images without prior permission for any scholarly or educational purpose as long as you (1) credit the photographer and (2) link your document to this URL in a web document or cite the Victorian Web in a print one.]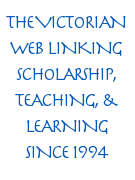 The Passage Illustrated: Backstage with Mr. Wopsle
"Gentlemen," said Mr. Wopsle, "I am proud to see you. I hope, Mr. Pip, you  will excuse my sending round. I had the happiness to know you in former times, and the  Drama has ever had a claim which has ever been acknowledged, on the noble and the  affluent."
Meanwhile, Mr. Waldengarver, in a frightful perspiration, was trying to get himself out of his princely sables.
"Skin the stockings off Mr. Waldengarver," said the owner of that property, "or you'll bust 'em. Bust 'em, and you'll bust five-and-thirty shillings. Shakspeare never was complimented with a finer pair. Keep quiet in your chair now, and leave 'em to me."
With that, he went upon his knees, and began to flay his victim; who, on the first stocking coming off, would certainly have fallen over backward with his chair, but for there being no room to fall anyhow. [Chapter XXXI, 243-244]
Commentary: In Waldengarver's Dressing-room
The once surpremely self-confident church clerk has become the lead actor in an unlicensed theatre of the type that Dickens frequented in his youth, when his day job was acting as a parliamentary reporter for the True Sun. Here Dickens reverts to the satirizing of the early Victorian theatre that he embodied in the actor-manager Vincent Crummles in Nicholas Nickleby (1838-39).
Wopsle is focussed on the difficulty his dresser is having with the white silk tights in which he gloriously appeared as the curtain went up. The distinguished visitor, Pip, dressed in greatcoat and beaver, opens the door to the crowded dressing, with the famous "Yorick" skull preventing him from opening the door any further. The playbill on the wall above the actor's frazzled head announces Hamlet, with Wopsle's stage name ("Waldengarver") at the top. The lead actor's dressing-room in the dubious minor "theatre" seems to be more of a lumber-room. Behind Pip, looking both amused and bemused by what he is witnessing, we glimpse his theatre-going companion, Herbert Pocket.
Other Artists' Renderings of the Ham Actor before and behind the Scenes, 1867 and 1910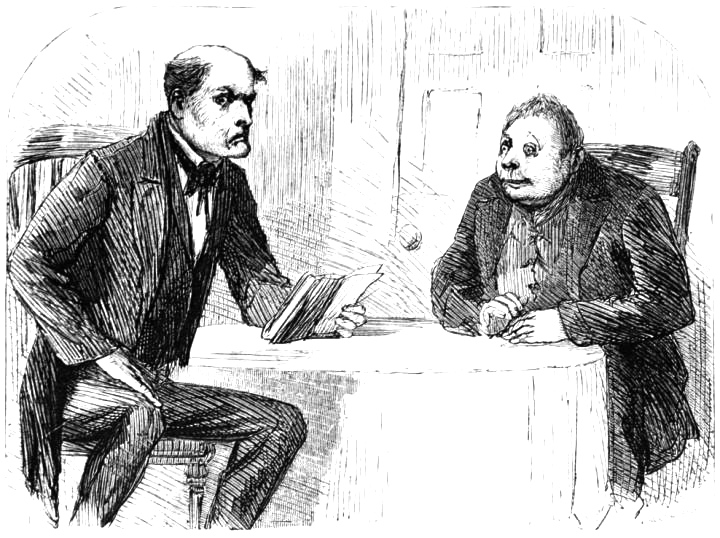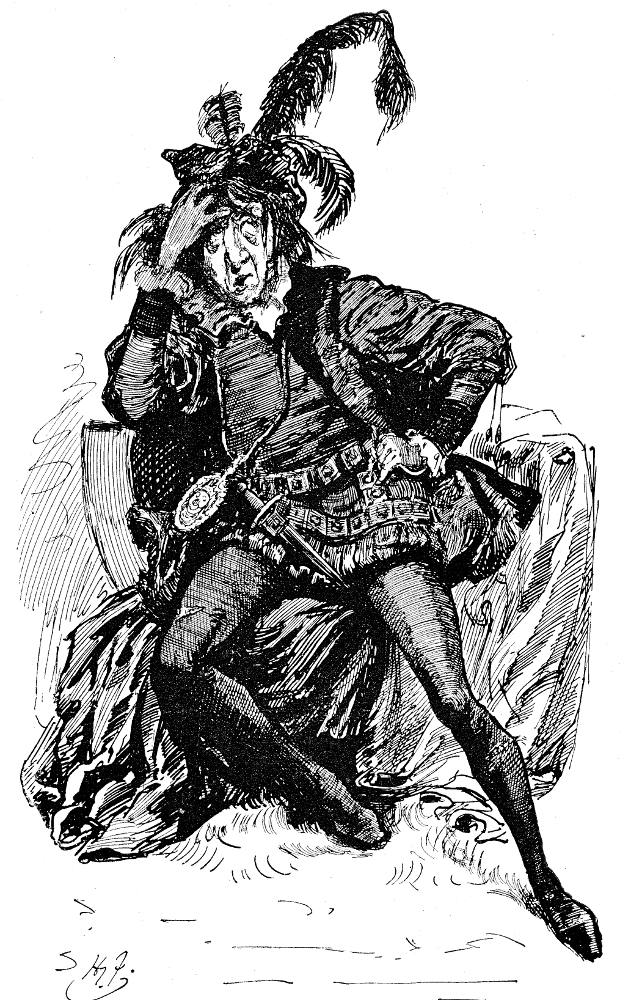 Left: F. W. Pailthorpe's caricatural representation of Mr. Waldengarver and his dresser: The Flaying of Hamlet (1885). Centre: Sol Eytinge, Jr.'s Diamond Edition version dual portrait of two of the novel's amusing (and exasperating) humbugs: Pumblechook and Wopsle (1867) earlier in the novel. Right: Harry Furniss's portrait of Wopsle doing a leading role from Shakespeare: Wopsle as Hamlet (1910).
Related Material
Other Artists' Illustrations for Dickens's Great Expectations
Bibliography
Allingham, Philip V. "The Illustrations for Great Expectations in Harper's Weekly (1860-61) and in the Illustrated Library Edition (1862) — 'Reading by the Light of Illustration'." Dickens Studies Annual, Vol. 40 (2009): 113-169.
Dickens, Charles. Great Expectations. Illustrated by John McLenan. [The First American Edition]. Harper's Weekly: A Journal of Civilization, Vols. IV: 740 through V: 495 (24 November 1860-3 August 1861).
______. ("Boz."). Great Expectations. With thirty-four illustrations from original designs by John McLenan. Philadelphia: T. B. Peterson (by agreement with Harper & Bros., New York), 1861.
______. Great Expectations. Illustrated by Marcus Stone. The Illustrated Library Edition. London: Chapman and Hall, 1862. Rpt. in The Nonesuch Dickens, Great Expectations and Hard Times. London: Nonesuch, 1937; Overlook and Worth Presses, 2005.
______. A Tale of Two Cities and Great Expectations. Illustrated by Sol Eytinge, Jr. The Diamond Edition. 16 vols. Boston: Ticknor and Fields, 1867. XIII.
______. Great Expectations. Volume 6 of the Household Edition. Illustrated by F. A. Fraser. London: Chapman and Hall, 1876.
______. Great Expectations. The Gadshill Edition. Illustrated by Charles Green. London: Chapman and Hall, 1898.
______. Great Expectations. The Grande Luxe Edition, ed. Richard Garnett. Illustrated by Clayton J. Clarke ('Kyd'). London: Merrill and Baker, 1900.
______. Great Expectations. "With 28 Original Plates by Harry Furniss." Volume 14 of the Charles Dickens Library Edition. London: Educational Book Co., 1910.
Paroissien, David. The Companion to "Great Expectations." Westport, Conn.: Greenwood, 2000.
---

Victorian
Web

Illustration

Harry
Furniss

Great
Expectations

Next
Created 16 February 2007 last updated 28 October 2021