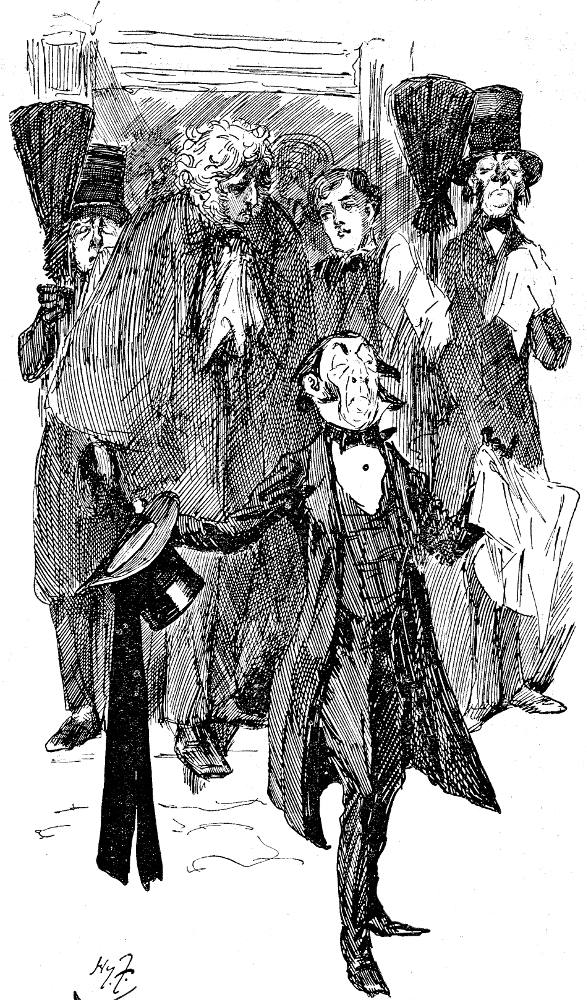 "At Mrs. Gargery's Funeral"
Harry Furniss
1910
7.6 x 3.8 inches
'Pocket-handkerchiefs out, all!' cried Mr. Trabb, in a depressed business-like voice — 'We are ready!' We all put our handkerchiefs to our faces, and filed out two and two; Joe and I leading. [A slightly condensed form of the text in Chapter 35. The paragraph goes on to list the mourners and describe the procession; "leading" is Furniss's invention.]
Dickens's Great Expectations, Library Edition, 266.
Caption by Philip V. Allingham
This image is reproduced courtesy of The Charles Dickens Museum, 48 Doughty Street, London WC1N 2LF