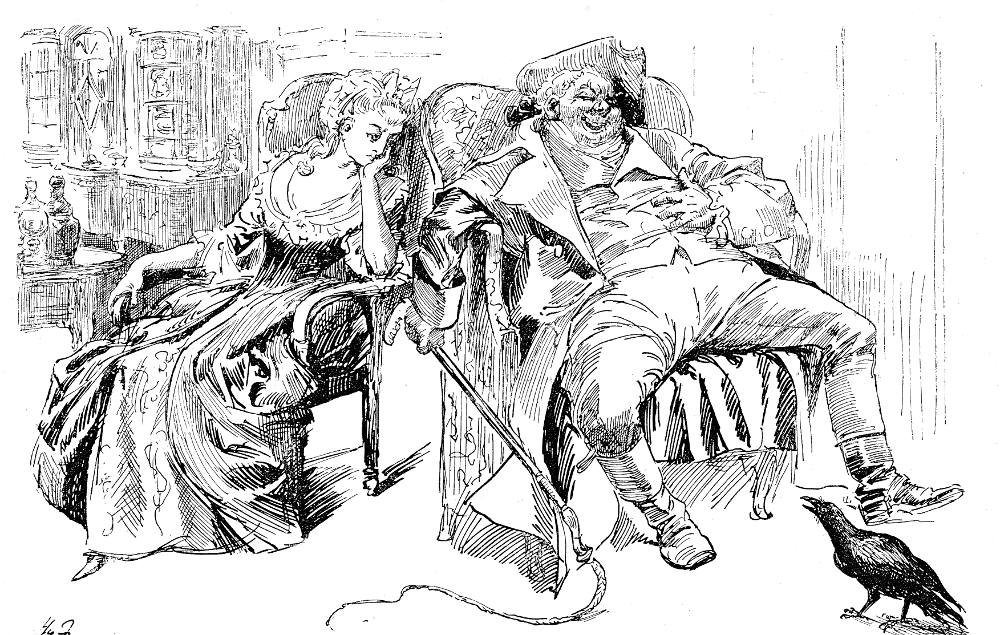 Grip performing for "a fine old Country Gentleman" (p. 363) — Chapter 47, 3 ½ by 5 ½ inches (9.2 cm high x 14.2 cm wide), vignetted, eighteenth illustration in Charles Dickens's Barnaby Rudge, Charles Dickens Library Edition (1910), facing VI, 361. Original caption: "Here! Thou'st no delight in following the hounds as an Englishwoman should have," said the gentleman. "See to this here. That'll please thee perhaps." [Click on the image to enlarge it.]
Context of the Illustration: Grip, Barnaby, and His Mother meet "John Bull"
He rode up to the door of a handsome house approached by a great flight of steps, where a man was waiting to take his horse, and led the way into a large hall, which, spacious as it was, was tainted with the fumes of last night's stale debauch. Greatcoats, riding-whips, bridles, top-boots, spurs, and such gear, were strewn about on all sides, and formed, with some huge stags' antlers, and a few portraits of dogs and horses, its principal embellishments.
Throwing himself into a great chair (in which, by the bye, he often snored away the night, when he had been, according to his admirers, a finer country gentleman than usual) he bade the man to tell his mistress to come down: and presently there appeared, a little flurried, as it seemed, by the unwonted summons, a lady much younger than himself, who had the appearance of being in delicate health, and not too happy.
"Here! Thou'st no delight in following the hounds as an Englishwoman should have," said the gentleman. "See to this here. That'll please thee perhaps." [Chapter XLVII, 363]
Commentary: The Phiz Original and the Furniss Copy (1841 and 1910)
The beauty of the picaresque form from Dickens the novelist's perspective was that the writer can introduce a vast range of characters along the high road. Here, Dickens's Sancho-and-Don Quixote figures (Barnaby and his mother) meet a character who has nothing whatsoever to do with any of the novel's plots. The date of this episode, 31 July 1841, suggests that the author was already formulating a poem to be published shortly in a Liberal journal as a satire of such old-fashioned Tories entitled "A Fine English Gentleman." Dickens wrote this savagely satirical ballad for The Examiner, in which it appeared on Saturday, 7 August 1841, shortly after the Tories had taken over the government in a parliamentary election. The (pseudo) anachreontic song is a parody of a popular ditty about a Fine Old English Gentleman who, "while he feasted all the great,/ He ne'er forgot the small."). The whip which both the original Phiz illustration and Furniss's 1910 version emphasize the surly squire's brutal domination of his wife and tenants.
Related material
The Original Conception of the Dressing of the Locksmith as Volunteer Soldier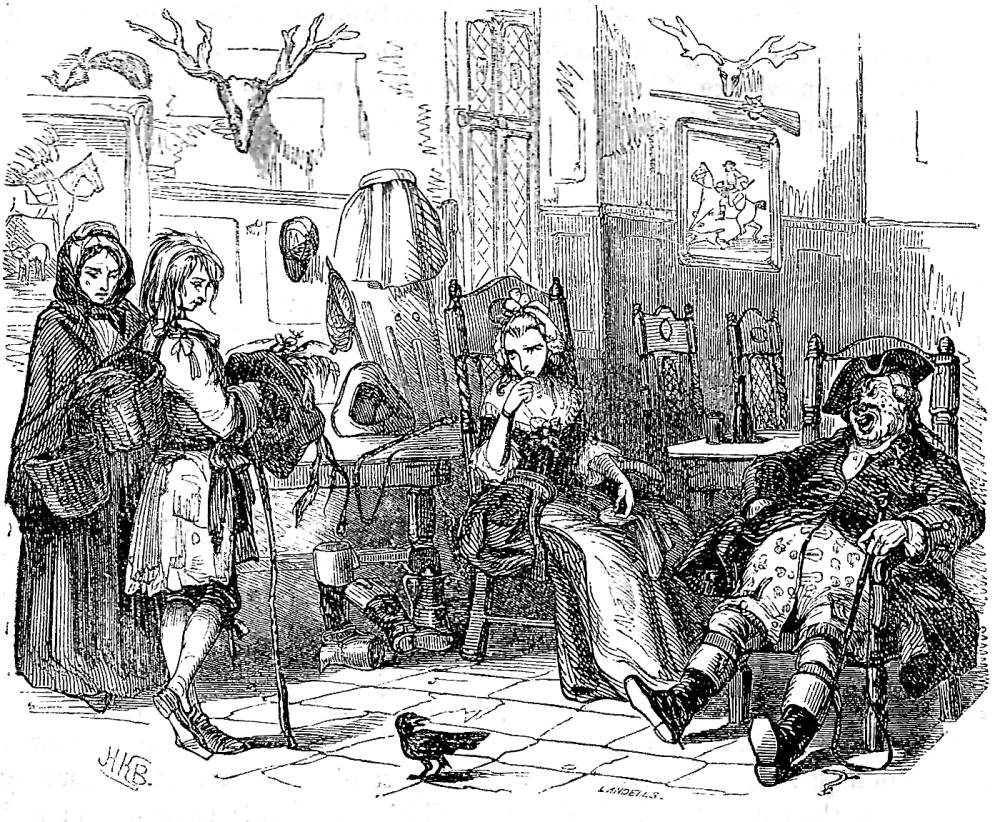 Phiz's original illustration for this chapter, Grip's Performance (31 July 1841).
Related Material including Other Illustrated Editions of
Barnaby Rudge
Scanned image, colour correction, sizing, caption, and commentary by Philip V. Allingham. [You may use this image without prior permission for any scholarly or educational purpose, as long as you (1) credit the person who scanned the image, and (2) link your document to this URL in a web document or cite the Victorian Web in a print one.]
Bibliography
Dickens, Charles. Barnaby Rudge in Master Humphrey's Clock. Illustrated by Phiz and George Cattermole. 3 vols. London: Chapman and Hall, 1841; rpt., Bradbury and Evans, 1849.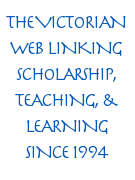 _______. Barnaby Rudge. Illustrated by Harry Furniss. The Charles Dickens Library Edition. London: Educational Book Company, 1910. VI.
_______. "The Fine Old English Gentleman: New Version." (1841). The New Oxford Book of Victorian Verse, ed. Christopher Ricks. Oxford: Oxford U. P., 1987.
---
Created 7 May 2016

Last modified 15 December 2020