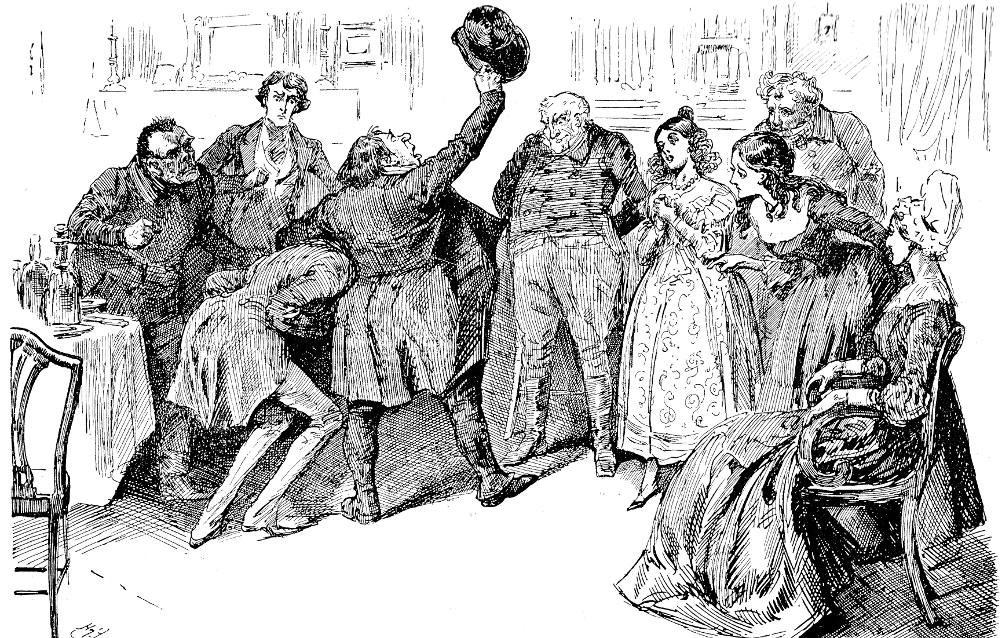 Mr. Snawley's thankfulness on discovering Smike (600) — Chapter 45, 3 ¾ by 5 ⅝ inches (9.5 cm high x 14.4 cm wide), vignetted, twenty-second illustration in Charles Dickens's Nicholas Nickleby, Charles Dickens Library Edition (1910), facing IV, 609. Original caption: Mr. Snawley made straight up to Smike, and tucking that poor fellow's head under his arm, elevated his broad-brimmed hat at arm's length in the air, as a token of devout thanksgiving, exclaiming meanwhile, "How little did I think of this here joyful meeting, when I saw him last! Oh, how little did I think it!" — p. 690. [Click on the images to enlarge them.]
Passage Illustrated: Ralph conspires with Snawley to reclaim Smike
Mr. Snawley Enlarges on Parental Instinct (May 1838), in which Phiz introduces the devious Ralph Nickleby's verbose minion, Mr. Snawley, as Smike's natural father.
The estimable gentleman last named cast a hasty look at the table, as if he were prompted by this retort to throw a jug or bottle at the head of Nicholas, but he was interrupted in this design (if such design he had) by Ralph, who, touching him on the elbow, bade him tell the father that he might now appear and claim his son.
This being purely a labour of love, Mr. Squeers readily complied, and leaving the room for the purpose, almost immediately returned, supporting a sleek personage with an oily face, who, bursting from him, and giving to view the form and face of Mr. Snawley, made straight up to Smike, and tucking that poor fellow's head under his arm in a most uncouth and awkward embrace, elevated his broad-brimmed hat at arm's length in the air as a token of devout thanksgiving, exclaiming, meanwhile, 'How little did I think of this here joyful meeting, when I saw him last! Oh, how little did I think it!"
"Be composed, sir," said Ralph, with a gruff expression of sympathy, "you have got him now."
"Got him! Oh, haven't I got him! Have I got him, though?" cried Mr. Snawley, scarcely able to believe it. "Yes, here he is, flesh and blood, flesh and blood."
"Vary little flesh," said John Browdie.
Mr. Snawley was too much occupied by his parental feelings to notice this remark; and, to assure himself more completely of the restoration of his child, tucked his head under his arm again, and kept it there.
"What was it," said Snawley, "that made me take such a strong interest in him, when that worthy instructor of youth brought him to my house? What was it that made me burn all over with a wish to chastise him severely for cutting away from his best friends, his pastors and masters?"
"It was parental instinct, sir," observed Squeers. [Chapter XLV, "Containing Matter of a surprising Kind," 600-601]
Commentary: Nicholas Refuses to Release Smike to his "Dad"
In constructing the group scene in which Ralph attempts to effect the re-apprehension of Smike, Furniss has apparently responded to the original Phiz serial illustration for February, 1839. As in that steel-engraving, in the Furniss lithograph the large, tall, well-made figure on the right in this scene set in the Nicklebys' cottage is the valiant, noble-hearted Yorkshireman John Browdie, interrupted in mid-song; Nicholas and Neanderthal-headed Squeers are to the left; Smike (unmistakable) and the new-comer, Snawley, are the centre, the twin focal points of the letterpress and illustration; to the left of centre, Ralph Nickleby judges the effect of his forged letters and certificates that attest to Smike's being Snawley's son. The disposition of the remaining characters is as follows: Kate Nickleby, expressing sympathy; Mr. and Mrs. Browdie; and, seated to the far right in the position of both the hostess and the judge of the proceedings, Mrs. Nickleby. The shape of the room and the principals arrayed across the set all suggest the somewhat theatrical nature of the composition. THe domestic setting of the melodrama is the parlour of the Nicklebys' cottage; Snawley, Squeers, and Ralph have interrupted John in the midst of singing a Yorkshire lament just prior to the departure of the Browdies for the inn.
Relevant Illustrations from Other Editions (1867-1910)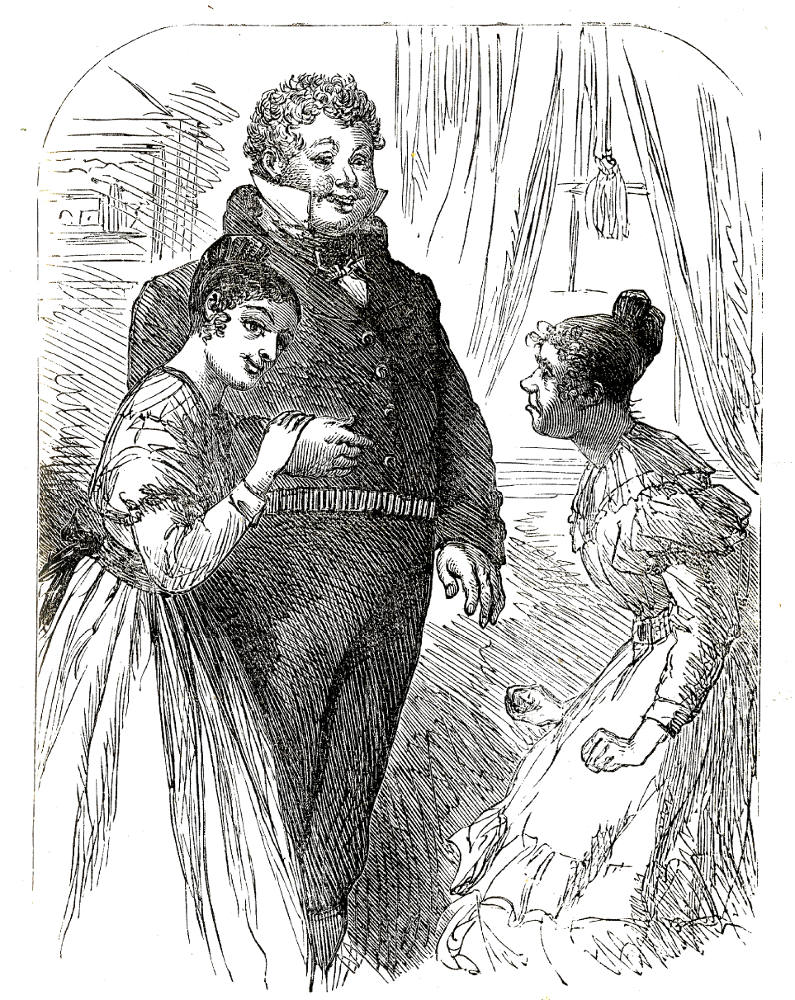 ​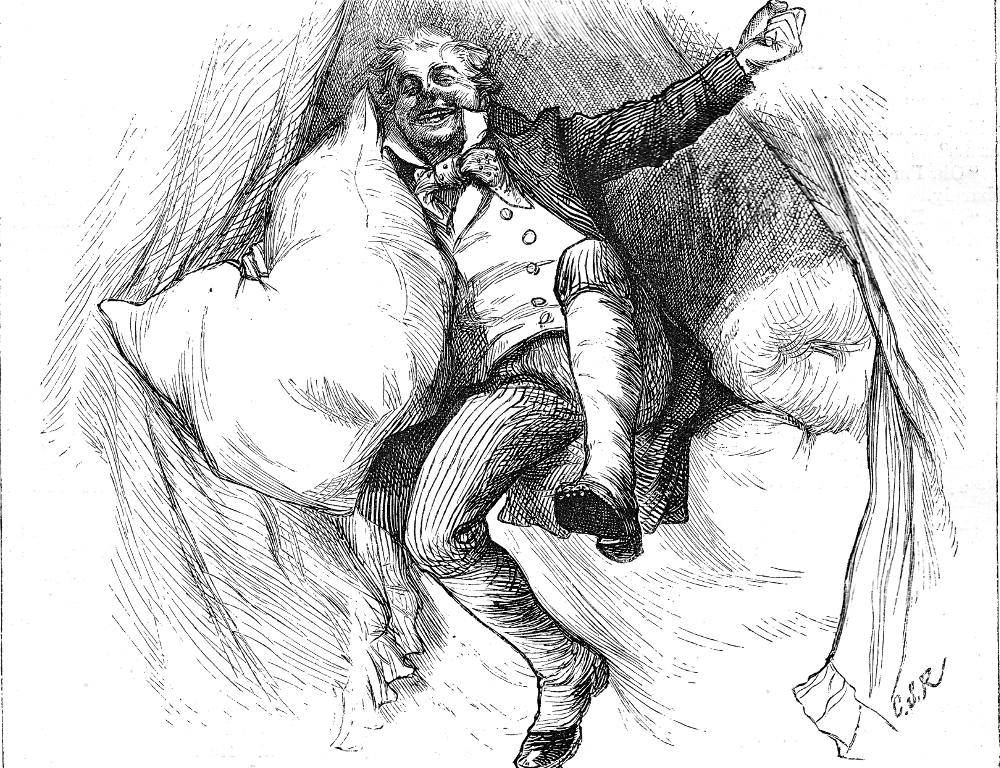 Left: Sol Eytinge, Jr.'s portrait of John Browdie, his wife, and her friend, Fanny Squeers, is positioned in this chapter (1867, The Diamond Edition). Right: C. S. Reinhart's American Household Edition portrait of John, barely suppressing his glee at outsmarting Squeers: John was sitting on the bed, with the reddest face ever seen.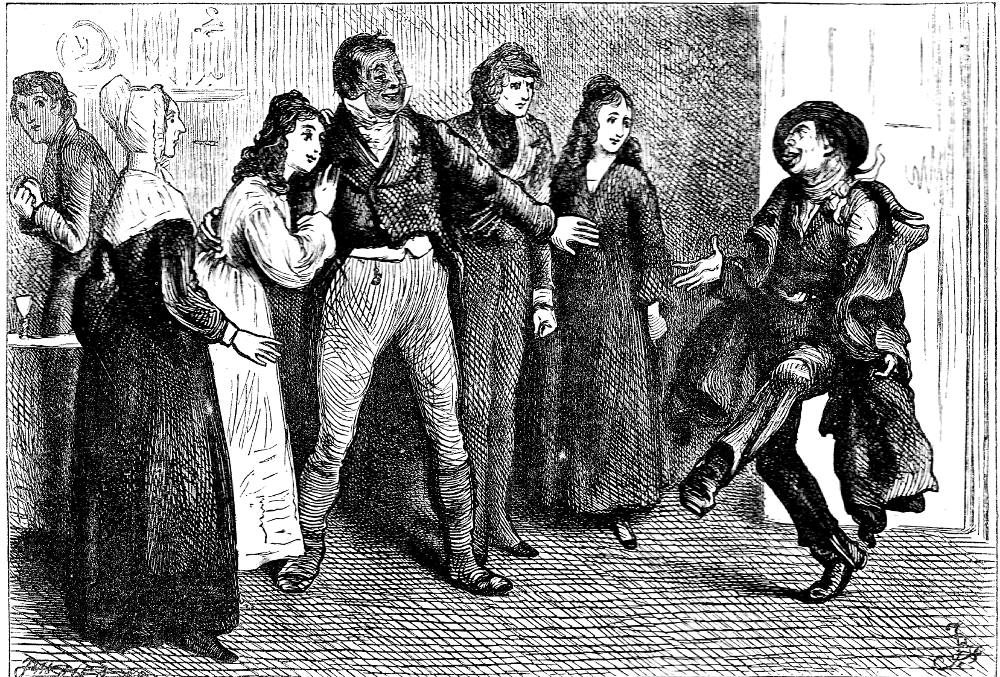 ​
Above Fred Barnard's Household Edition illustration of Squeers's celebratory victory dance that punctuates the departure of Ralph's party: Mr. Squeers executes an impromptu 'Pas Seul' (1875)
Related material, including front matter and sketches, by other illustrators
Scanned images and text by Philip V. Allingham. [You may use these images without prior permission for any scholarly or educational purpose as long as you (1) credit the photographer and (2) link your document to this URL in a web document or cite the Victorian Web in a print one.]
Bibliography
Barnard, J. "Fred" (illustrator). Charles Dickens's Nicholas Nickleby, with fifty-eight illustrations. The Works of Charles Dickens: The Household Edition. 22 vols. London: Chapman and Hall, 1875. Volume 15. Rpt. 1890.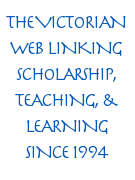 Bentley, Nicolas, Michael Slater, and Nina Burgis. The Dickens Index. Oxford and New York: Oxford U. P., 1988.
Davis, Paul. Charles Dickens A to Z: The Essential Reference to His Life and Work. New York: Facts On File, 1998.
Dickens, Charles. The Life and Adventures of Nicholas Nickleby. With fifty-two illustrations by C. S. Reinhart. The Household Edition. New York: Harper & Brothers, 1872. I.
__________. Nicholas Nickleby. With 39 illustrations by Hablot K. Browne ("Phiz"). London: Chapman & Hall, 1839.
__________. Nicholas Nickleby. Illustrated by Harry Furniss. The Charles Dickens Library Edition. 18 vols. London: Educational Book, 1910. Vol. 4.
__________. "Nicholas Nickleby." Scenes and Characters from the Works of Charles Dickens, being eight hundred and sixty-six drawings by Fred Barnard et al.. Household Edition. London: Chapman and Hall, 1908.
---
Created 19 September 2021