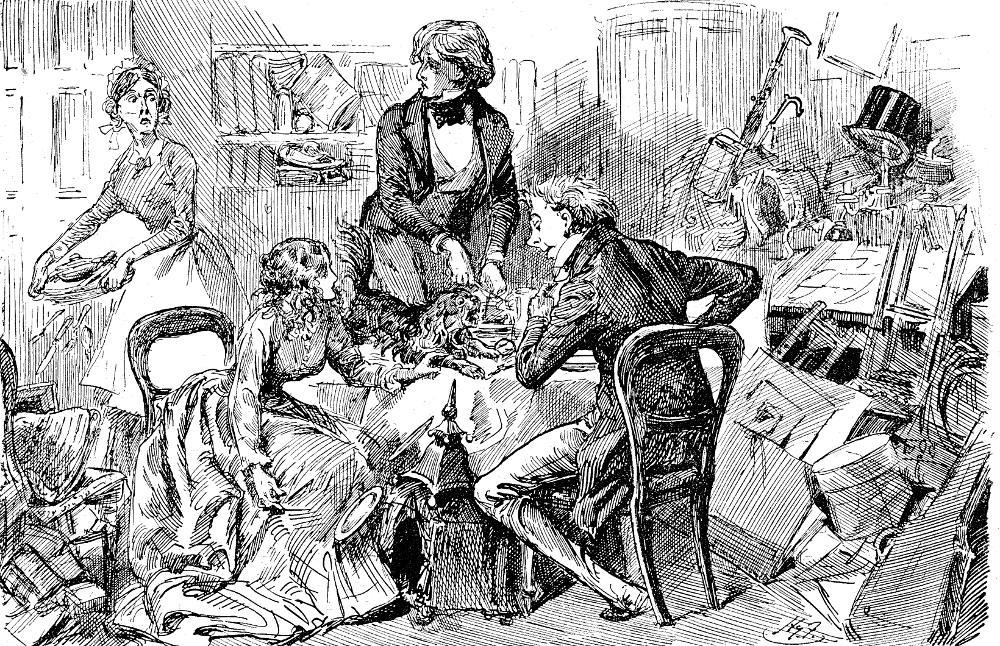 Dora's lamentable Shortcomings by Harry Furniss. Twenty-third illustration for Dickens's Personal History and Experience of David Copperfield, Volume 10 in the Charles Dickens Library Edition (1910), Chapter XLIV, "Our Housekeeping," facing page 641. 9 x 13.6 cm (3 ½ by 5 ⅜ inches), framed. Caption: I would not have wished for a prettier little wife than Dora, but I could have wished for a little more room. I could also have wished that Jip had never been encouraged to walk about the table-cloth during dinner, and now he seemed to think he was introduced expressly to keep Traddles at bay. — Copperfield, p. 643. [Click on the image to enlarge it.]
Passage Illustrated: The Awkward Dinner-party
I could not have wished for a prettier little wife at the opposite end of the table, but I certainly could have wished, when we sat down, for a little more room. I did not know how it was, but though there were only two of us, we were at once always cramped for room, and yet had always room enough to lose everything in. I suspect it may have been because nothing had a place of its own, except Jip's pagoda, which invariably blocked up the main thoroughfare. On the present occasion, Traddles was so hemmed in by the pagoda and the guitar-case, and Dora's flower-painting, and my writing-table, that I had serious doubts of the possibility of his using his knife and fork; but he protested, with his own good-humour, "Oceans of room, Copperfield! I assure you, Oceans!"
There was another thing I could have wished, namely, that Jip had never been encouraged to walk about the tablecloth during dinner. I began to think there was something disorderly in his being there at all, even if he had not been in the habit of putting his foot in the salt or the melted butter. On this occasion he seemed to think he was introduced expressly to keep Traddles at bay; and he barked at my old friend, and made short runs at his plate, with such undaunted pertinacity, that he may be said to have engrossed the conversation.
However, as I knew how tender-hearted my dear Dora was, and how sensitive she would be to any slight upon her favourite, I hinted no objection. For similar reasons I made no allusion to the skirmishing plates upon the floor; or to the disreputable appearance of the castors, which were all at sixes and sevens, and looked drunk; or to the further blockade of Traddles by wandering vegetable dishes and jugs. I could not help wondering in my own mind, as I contemplated the boiled leg of mutton before me, previous to carving it, how it came to pass that our joints of meat were of such extraordinary shapes — and whether our butcher contracted for all the deformed sheep that came into the world; but I kept my reflections to myself. [Chapter XLIV, "Our Housekeeping," 643]
Commentary: "A little dinner to Traddles"
The chapter title, "Our Housekeeping," prepares readers for the absolute chaos which threatens to engulf Copperfield, his young wife, their inveterately cheerful guest, and their ironically named servant, Mary Anne Paragon (with the distressed expression, left). The situation in the derivative Furniss illustration as in Phiz's Our Housekeeping is anarchic as David, in an early Victorian swallow-tail coat, attempts to cut something before him on the table, Traddles (ignoring Jip) affably engages Dora in conversation, and Dora seems utterly oblivious to everything but Traddles seated opposite her. Jip snarls at Traddles, but he too seems oblivious. David nervously turns to regard the servant as she stands, dumbfounded, holding a serving tray with what may be "the boiled leg of mutton" (643), although it seems about the size of a chicken leg. And to the right a crazy collection of assorted furniture and musical instruments prevents David from accessing his writing-table. Even the bookshelf (upper left) is a mess, but Jip's pagoda has pride of place, exactly between David and Dora. To complete the mayhem Furniss has captured a plate in the act of falling off the table in front of the pagoda.
David learns the consequences of marrying Dora from Other Editions (1850 and 1872)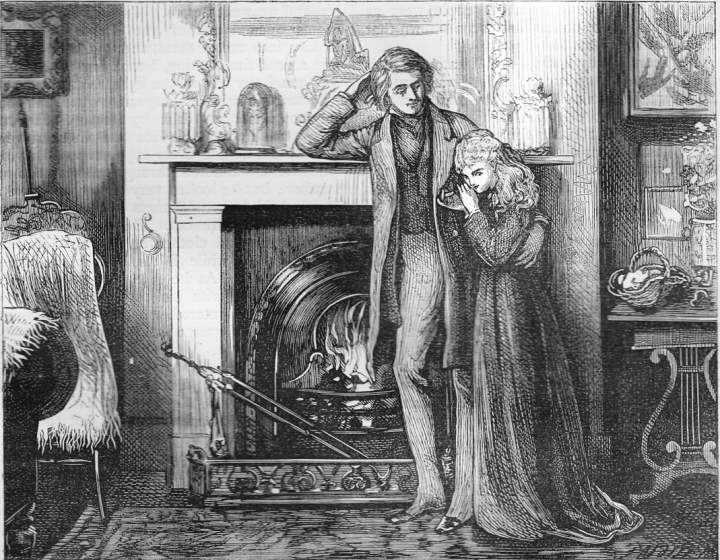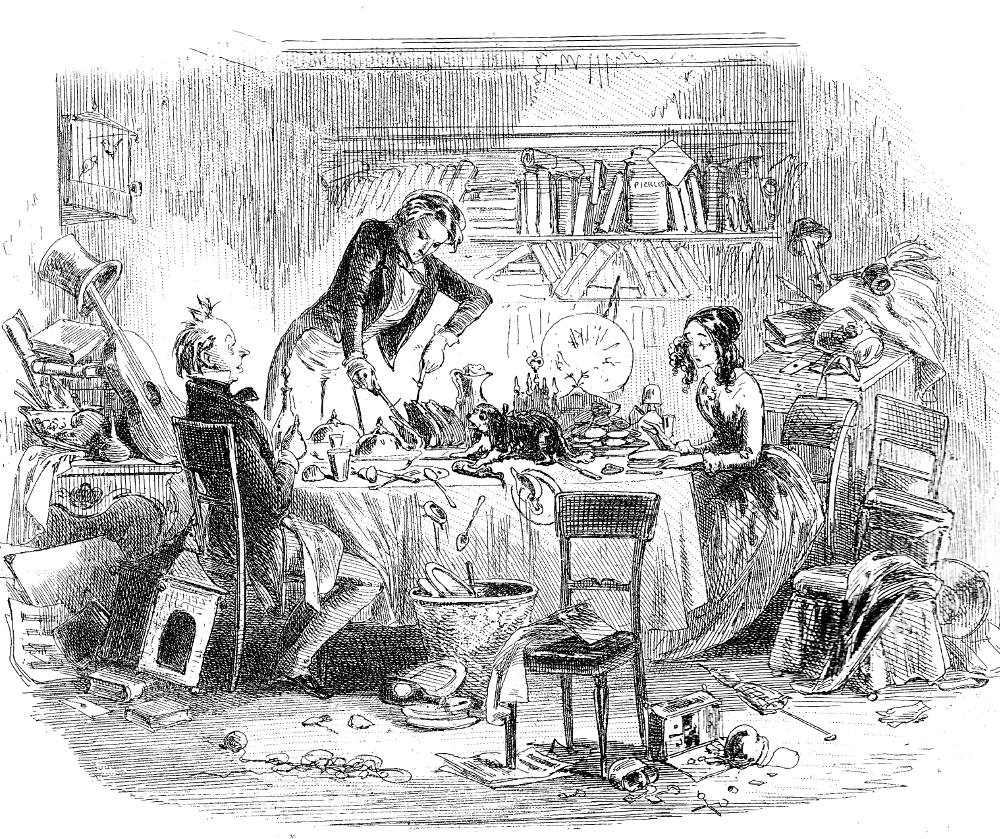 Left: Fred Barnard's Household Edition post-nuptial scene: "I wonder why you ever fell in love with me?" said Dora, beginning on another button of my coat (1872). Right: Phiz's original serial illustration for July 1850 shows David struggling to carve amidst a messy apartment: Our Housekeeping.
Relevant Illustrated Editions of this Novel (1849 through 1910)
Scanned image and text by Philip V. Allingham. [You may use this image without prior permission for any scholarly or educational purpose as long as you (1) credit the person who scanned the image and (2) link your document to this URL in a web document or cite the Victorian Web in a print one.]
Bibliography
Bentley, Nicolas, Michael Slater, and Nina Burgis. The Dickens Index. Oxford and New York: Oxford U. P., 1988.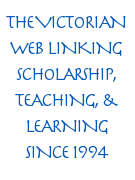 Davis, Paul. Charles Dickens A to Z: The Essential Reference to His Life and Work. New York: Facts On File, 1998.
Dickens, Charles. The Personal History of David Copperfield, illustrated by Hablot Knight Browne ("Phiz"). The Centenary Edition. London & New York: Chapman & Hall, Charles Scribner's Sons, 1911. 2 vols.
_______. The Personal History of David Copperfield. Illustrated by Sol Eytinge, Jr. The Diamond Edition. 14 vols. Boston: Ticknor & Fields, 1867. Vol. V.
_______. David Copperfield, with 61 illustrations by Fred Barnard. Household Edition. London: Chapman and Hall, 1872. Vol. III.
_______. The Personal History and Experiences of David Copperfield. Illustrated by Harry Furniss. The Charles Dickens Library Edition. London: Educational Book Company, 1910. Vol. X.
"Dora Spenlow." George Arents Collection. The New York Public Library Digital Collections. https://digitalcollections.nypl.org/items/510d47de-789e-a3d9-e040-e00a18064a99
Hammerton, J. A., ed. The Dickens Picture-Book: A Record of the the Dickens Illustrations. London: Educational Book, 1910.
Steig, Michael. Dickens and Phiz. Bloomington & London: Indiana U. P., 1978.
---
Created 17 March 2022