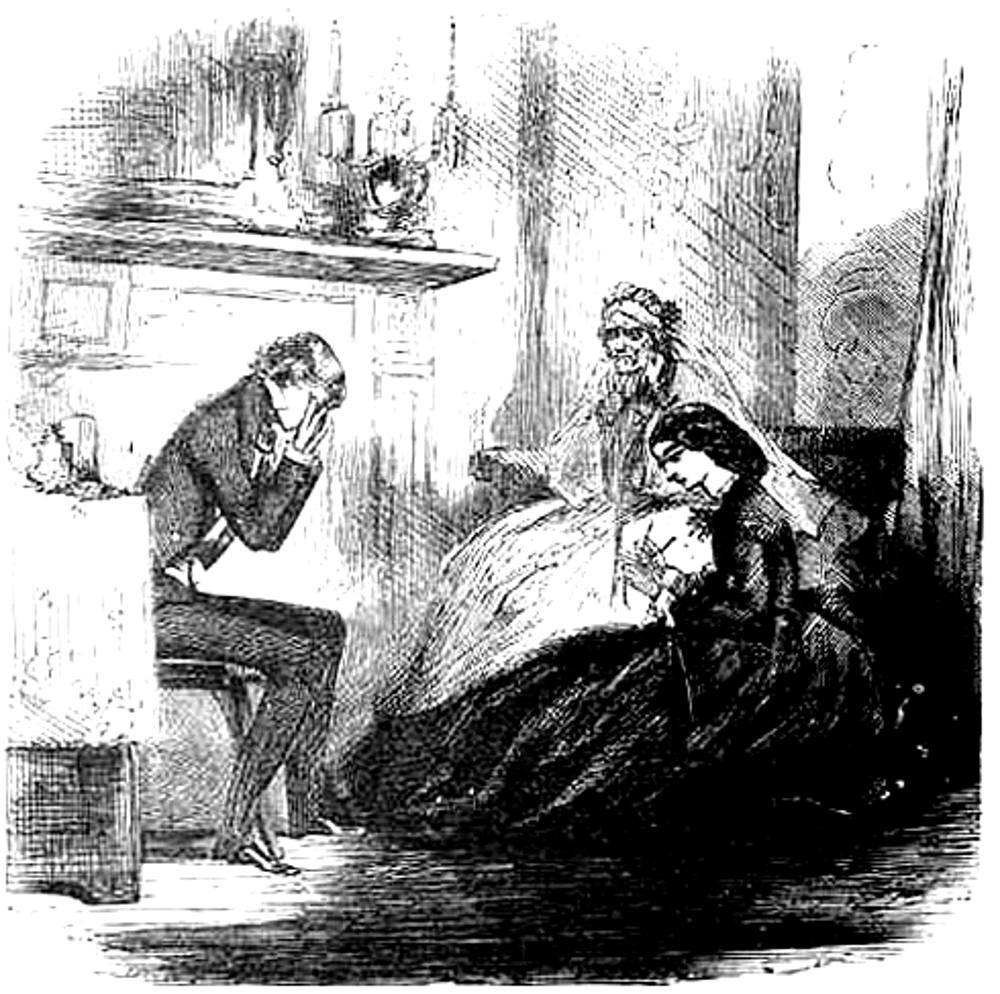 "All done, all gone!" (Vol. V, page 350) — thirty-second wood-engraving for Charles Dickens's Great  Expectations, first published in Instalment 28, serialised in Harper's Weekly V for 8 June 1861, Chapter XLIV. 11.7 cm by 12 cm wide (roughly 4 ½ inches square) Plate 26, facing p. 204 in the T. B. Peterson single-volume edition of 1861. [Click on the images to enlarge them.]
Passage Illustrated: Pip's Effusion to Estella after her rejection of him
"You will get me out of your thoughts in a week."
"Out of my thoughts! You are part of my existence, part of myself. You have been in every line I have ever read since I first came here, the rough common boy whose poor heart you wounded even then. You have been in every prospect I have ever seen since, — on the river, on the sails of the ships, on the marshes, in the clouds, in the light, in the darkness, in the wind, in the woods, in the sea, in the streets. You have been the embodiment of every graceful fancy that my mind has ever become acquainted with. The stones of which the strongest London buildings are made are not more real, or more impossible to be displaced by your hands, than your presence and influence have been to me, there and everywhere, and will be. Estella, to the last hour of my life, you cannot choose but remain part of my character, part of the little good in me, part of the evil. But, in this separation, I associate you only with the good; and I will faithfully hold you to that always, for you must have done me far more good than harm, let me feel now what sharp distress I may. O God bless you, God forgive you!"
In what ecstasy of unhappiness I got these broken words out of myself, I don't know. The rhapsody welled up within me, like blood from an inward wound, and gushed out. I held her hand to my lips some lingering moments, and so I left her. But ever afterwards, I remembered, — and soon afterwards with stronger reason, — that while Estella looked at me merely with incredulous wonder, the spectral figure of Miss Havisham, her hand still covering her heart, seemed all resolved into a ghastly stare of pity and remorse.
All done, all gone! So much was done and gone, that when I went out at the gate, the light of the day seemed of a darker colour than when I went in. For a while, I hid myself among some lanes and by-paths, and then struck off to walk all the way to London. For, I had by that time come to myself so far as to consider that I could not go back to the inn and see Drummle there; that I could not bear to sit upon the coach and be spoken to; that I could do nothing half so good for myself as tire myself out. [Chapter XLIV, 350]
Commentary: Pip despairs over Estella's engagement to Bentley Drummle
The illustration focuses upon the most emotionally wrought scene in the chapter, when Estella, having announced her intention to accept Drummle's marriage proposal, proclaims herself incapable of loving Pip. She thus shows herself Miss Havisham's apt pupil and acolyte. And Pip, knowing full well what a "brute" Drummle is, realizes how unhappy Estella will be as his wife. Other elements in the chapter, such as Orlick's having become the gatekeeper at Satis House and Pip's arranging with Havisham to provide Herbert Pocket with the funds necessary to become a partner in Clarriker and Company, the illustration does not suggest. Pip is in despair, black-clad Estella icily self-controlled, and Miss Havisham in her wedding dress a desicated skeleton conveying no emotion whatsoever. McLenan emphasizes Estella's knitting, as if she is completing the sackcloth of Pip's sad fate, to remain hopelessly in love with a woman who believes she cannot reciprocate his affection and intends to spare him a problematic relationship. McLenan's Pip breaks down melodramatically, and utterly fails to comprehend Estella's subtle motivations.
Comparable Images from Other Editions (1867, 1876, & 1910)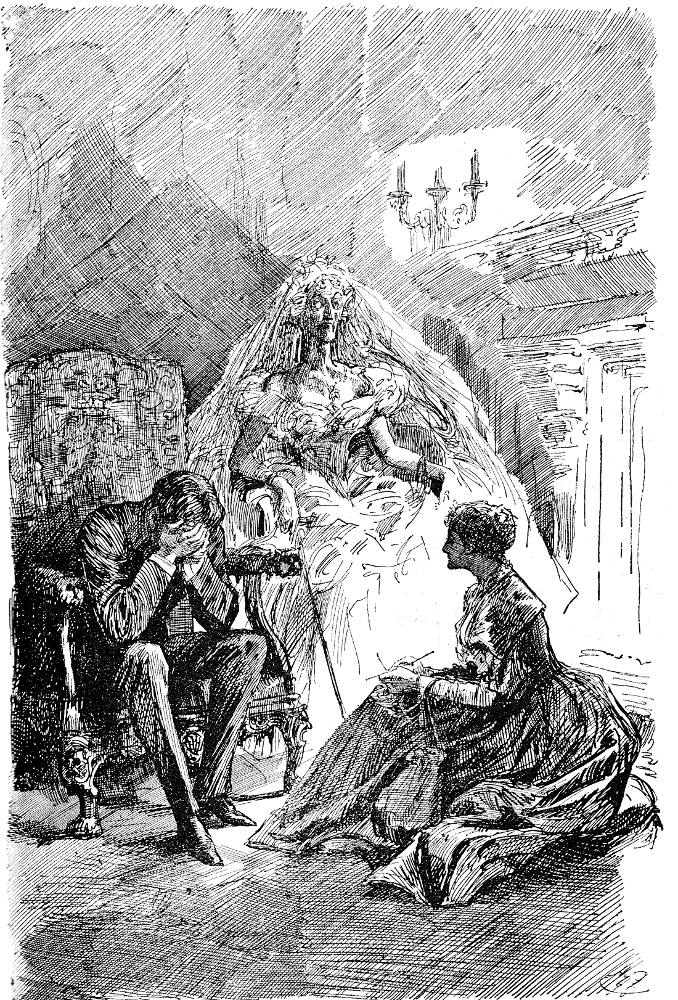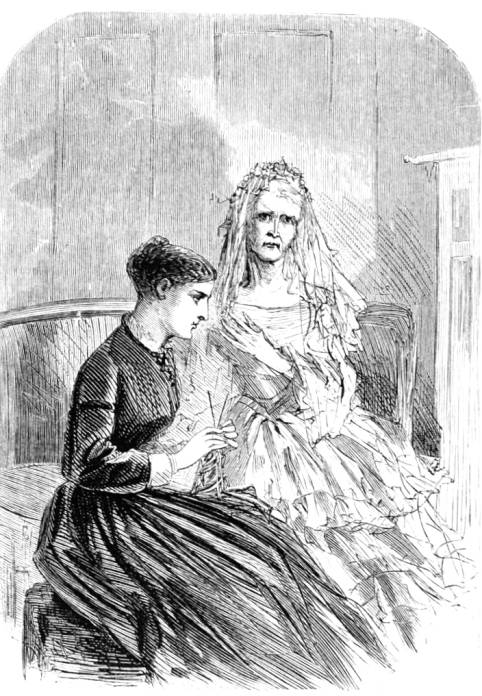 Left: In the Charl;es Dickens Library Edition, Harry Furniss deals with an overwrought Pip as he hears the news of Estella's engagement: Estella Tells Pip of Her Engagement to Mr. Drummle (1910). Centre: Sol Eytinge, Jr.'s double portrait of the heiress and her adopted daughter at this crucial point in the romantic plot: Miss Havisham and Estella (Diamond Edition, 1867). Right: F. A. Fraser's touching realisation of Miss Havisham's asking Pip's forgiveness: I entreated her to rise (1876).
Related Material
Other Artists' Illustrations for Dickens's
Great Expectations
Scanned images and text by Philip V. Allingham. [You may use these images without prior permission for any scholarly or educational purpose as long as you (1) credit the photographer and (2) link your document to this URL in a web document or cite the Victorian Web in a print one.]
Bibliography
Allingham, Philip V. "The Illustrations for Great Expectations in Harper's Weekly (1860-61) and in the Illustrated Library Edition (1862) — 'Reading by the Light of Illustration'." Dickens Studies Annual, Vol. 40 (2009): 113-169.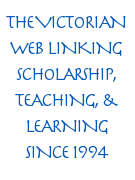 Dickens, Charles. Great Expectations. Harper's Weekly: A Journal of Civilization. Illustrated by John McLenan. Vols. IV and V (1860-61).
______. ("Boz."). Great Expectations. With thirty-four illustrations from original designs by John McLenan. Philadelphia: T. B. Peterson (by agreement with Harper & Bros., New York), 1861.
______. Great Expectations. Volume 6 of the Household Edition. Illustrated by F. A. Fraser. London: Chapman and Hall, 1876.
______. Great Expectations. "With 28 Original Plates by Harry Furniss." Volume 14 of the Charles Dickens Library Edition (18 vols). London: Educational Book Co., 1910.
Paroissien, David. The Companion to "Great Expectations." Westport, Conn.: Greenwood, 2000.
---
Created 20 November 2007 last updated 15 December 2021