"Oh, Un-cle Pum-ble-chook! This is kind!" (page 765) — sixth wood-engraving for Charles Dickens's Great Expectations, first published in Harper's Weekly for 1 December 1860, Chapter V. 12 cm high by 11.6 cm wide (4 ¾ by 4 ½ inches) vignetted. Plate 5 in the T. B. Peterson single-volume edition of 1861; refers to p. 32. Pumpblechook arrives at the door of the cottage, greeted by Pip and Mrs. Joe, left. [Click on the images to enlarge them.]
Passage Illustrated: The Usual Christmas Tribute
Left: Mrs. Joe means trouble for the errant Pip and she scans the area around the cottage, "tickler" in hand: Mrs. Gargery on the Ram-page (1888).
I opened the door to the company,—making believe that it was a habit of ours to open that door, — and I opened it first to Mr. Wopsle, next to Mr. and Mrs. Hubble, and last of all to Uncle Pumblechook. N.B. I was not allowed to call him uncle, under the severest penalties.
"Mrs. Joe," said Uncle Pumblechook, a large hard-breathing middle-aged slow man, with a mouth like a fish, dull staring eyes, and sandy hair standing upright on his head, so that he looked as if he had just been all but choked, and had that moment come to, "I have brought you as the compliments of the season — I have brought you, Mum, a bottle of sherry wine — and I have brought you, Mum, a bottle of port wine."
Every Christmas Day he presented himself, as a profound novelty, with exactly the same words, and carrying the two bottles like dumb-bells. Every Christmas Day, Mrs. Joe replied, as she now replied, "O, Un — cle Pum-ble — chook! This is kind!" Every Christmas Day, he retorted, as he now retorted, "It's no more than your merits. And now are you all bobbish, and how's Sixpennorth of halfpence?" meaning me. [Chapter IV, 765]
Commentary: The Harridan and the Pompous Bourgeois
Right: Detail of the glum Mrs. Joe in Harry Furniss's Pip Does Not Enjoy His Christmas Dinner. (1910)
Like many of Dickens's other humorous caricatures, Pumblechook the seedsman and self-important connection of the Gargeries is something of a mechanism rather than even a one-dimensional character. Wind him up on Christmas Day, and he inevitably utters the same greeting at the door of the cottage. Mrs. Joe once again greets "Uncle" Pumblechook as he ritualistically presents his anticipated contributions to the Christmas dinner: two bottles of wine. His selections are like him: rotund, heavy, and ponderous. Since neither port nor sherry is something that one would normally consume with the meal, but afterward, Dickens sets up the scene in which the company discovers that somehow "vittles" (a savoury port pie) and a bottle have been purloined. Pumblechook magisterially presents the bottles as if this is an unusual act of generosity, but, as Pip explains, he brings the same kind of wine every Christmas. And McLenan does not spare hyperbole in dealing with either the portly, pompous bourgeois or his crone-like hostess, correctly dressed in middle-class Victorian fashion. Although Dickens's Mrs. Joe may be no beauty, she is certainly younger than McLenan implies.
Related Material, Including Penal Transportation and Film Adaptations
Other Artists' Illustrations for Dickens's
Great Expectations
Scanned images and text by Philip V. Allingham. [You may use these images without prior permission for any scholarly or educational purpose as long as you (1) credit the photographer and (2) link your document to this URL in a web document or cite the Victorian Web in a print one.]
Bibliography
Allingham, Philip V. "The Illustrations for Great Expectations in Harper's Weekly (1860-61) and in the Illustrated Library Edition (1862) — 'Reading by the Light of Illustration'." Dickens Studies Annual, Vol. 40 (2009): 113-169.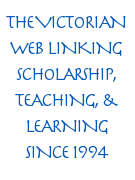 Dickens, Charles. Great Expectations. Harper's Weekly: A Journal of Civilization. Il. John McLenan. Vol. IV.
______. ("Boz."). Great Expectations. With thirty-four illustrations from original designs by John McLenan. Philadelphia: T. B. Peterson (by agreement with Harper & Bros., New York), 1861.
______. Great Expectations. Volume 6 of the Household Edition. Illustrated by F. A. Fraser. London: Chapman and Hall, 1876.
Paroissien, David. The Companion to "Great Expectations." Westport, Conn.: Greenwood, 2000.
---
Created 7 July 2005 Last updated 9 November 2021