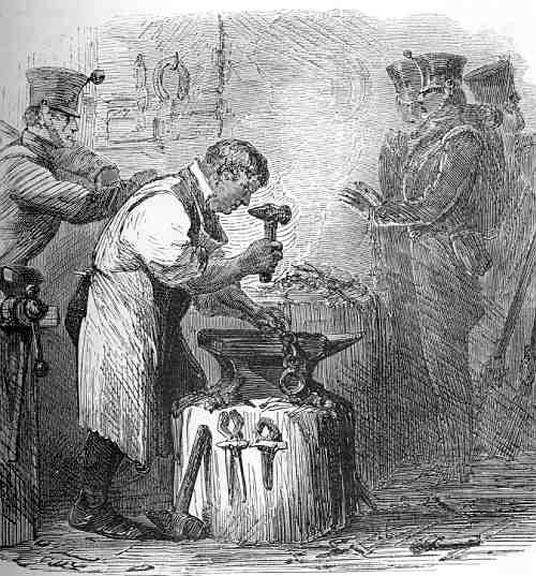 Then Joe began to hammer and clink, hammer and clink (page 773) — eighth wood-engraving for Charles Dickens's Great Expectations, first published in Harper's Weekly 4 (8 December 1860), Chapter V. 11.6 cm high by 12 cm wide (4 ¾ by 4 ½ inches) vignetted, p. 773. Plate 6 in the T. B. Peterson single-volume edition of 1861; refers to p. 36. Joe repairs the manacles and shackles for the soldiers as they prepare to search the marshes for the escapes convicts. [Click on the images to enlarge them.]
Passage Illustrated: Joe rolls up his sleeves for His Majesty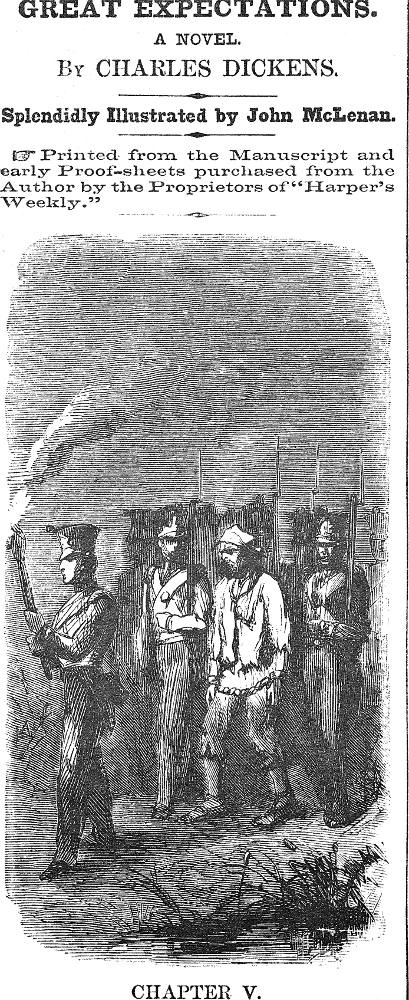 Left: In the subsequent scene, a file of soldiers leads the re-apprehended convicts away in McLanan's headnote vignette: Three soldiers, the first carrying a torch, the others with bayonets fixed, lead Magwitch away in chains (uncaptioned, Chapter 5, 8 December 1860).
"Convicts, sergeant?" asked Mr. Wopsle, in a matter-of-course way.
"Ay!" returned the sergeant, "two. They're pretty well known to be out on the marshes still, and they won't try to get clear of 'em before dusk. Anybody here seen anything of any such game?"
Everybody, myself excepted, said no, with confidence. Nobody thought of me.
"Well!" said the sergeant, "they'll find themselves trapped in a circle, I expect, sooner than they count on. Now, blacksmith! If you're ready, his Majesty the King is."
Joe had got his coat and waistcoat and cravat off, and his leather apron on, and passed into the forge. One of the soldiers opened its wooden windows, another lighted the fire, another turned to at the bellows, the rest stood round the blaze, which was soon roaring. Then Joe began to hammer and clink, hammer and clink, and we all looked on. [Chapter V, 773]
Commentary
By dressing Joe in white shirt and collar beneath his blacksmith's smock McLenan reminds his American readers that Joe is not a true member of the proletariate, but an independent businessman, a bourgeois who can choose to step from his parlour into his workshop in order to assist the minions of the law by utilizing his special metallurgical knowledge and skill. This pictorial characterisation differs considerably from that of Marcus Stone in his depiction of Joe in his forge in Old Orlick Among the Cinders (1862). McLenan's Joe is hardly a powerful, towering industrial worker, even though the illustrator convincingly depicts the artisan's workshop. the Sunday-best suit that Joe still wears underscores the blurring of his home-life and his business since both the cottage and the forge exist under one roof, so to speak.
McLenan has transformed Joe into a respectably-dressed small-businessman . . . , and therefore a solid member of the middle class and representative of domesticity and civilization, as opposed to Magwitch, the criminal whose misdeeds exclude him from such society and have left him without employment or home. This transformation of the rough-hewn Hercules of Dickens's letterpress into a complacent bourgeois figure must have created a problem of credibility for Harper's readers when in chapter 14 the surly journeyman Orlick and his master, :like two giants," go at one another and Joe triumphs. [DSA, 40: 123]
The Recapture Illustrated (1860 and 1876)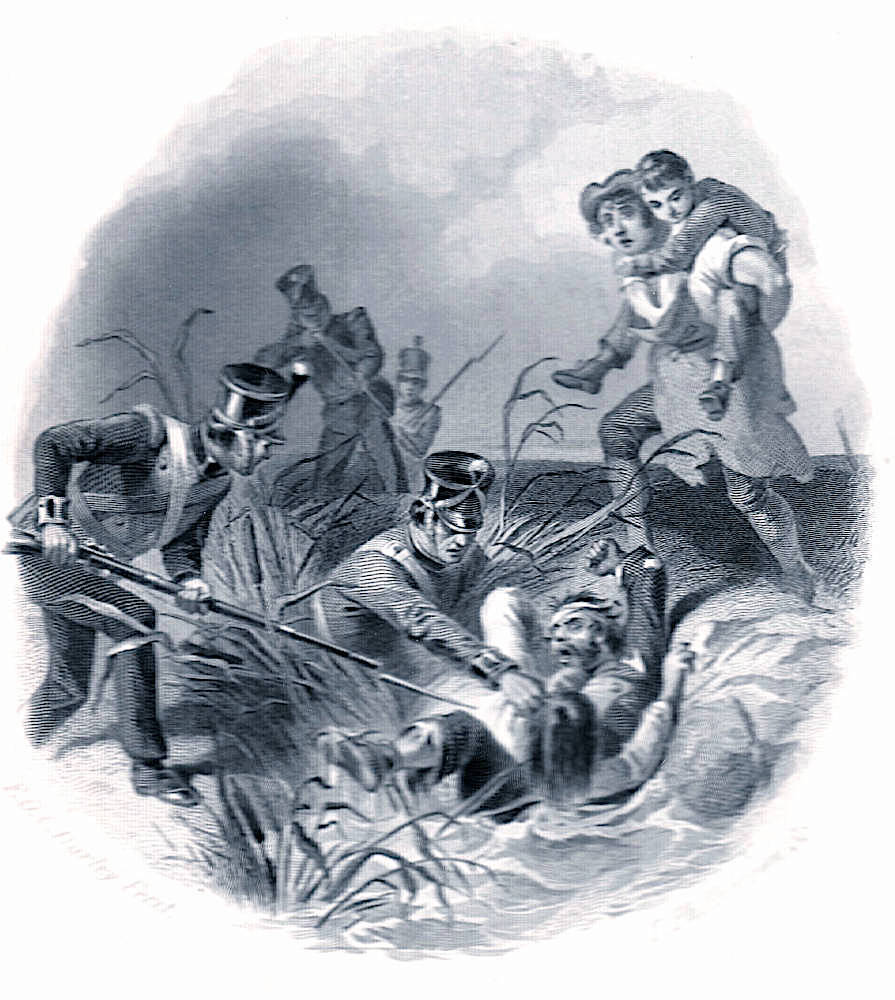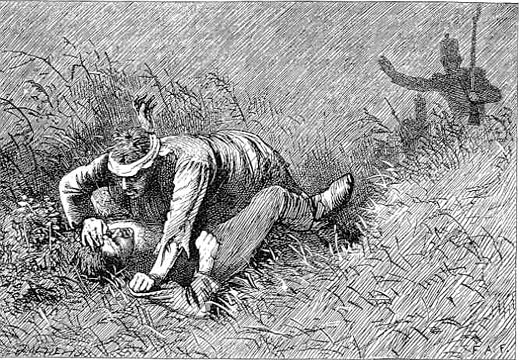 Left: Felix Octavius Carr Darley's 1861 frontispiece for the first volume of the Sheldon & C. edition: he sergeant ran in first when he had run the noise quite down and two of his men ran in quite close upon him. Right: In the Household Edition British illustrator F. A. Fraser depicts the re-apprehension of the ragged convicts: The sergeant ran in first (1876).
Related Material
Other Artists' Illustrations for Dickens's
Great Expectations
Scanned images and text by Philip V. Allingham. [You may use these images without prior permission for any scholarly or educational purpose as long as you (1) credit the photographer and (2) link your document to this URL in a web document or cite the Victorian Web in a print one.]
Bibliography
Allingham, Philip V. "The Illustrations for Great Expectations in Harper's Weekly (1860-61) and in the Illustrated Library Edition (1862) — 'Reading by the Light of Illustration'." Dickens Studies Annual, Vol. 40 (2009): 113-169.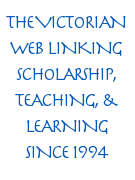 _______. "'We Can Now See That the Days of Illustrated Novels Were Drawing to an End' — Not So." The Dickens Magazine. Haslemere, Surrey: Bishops Printers. Series 1, Issue 3, pp. 6-7.
Dickens, Charles. Great Expectations. Harper's Weekly: A Journal of Civilization. Illustrated by John McLenan. Vol. IV-V (24 November 1860 through 3 August 1861).
______. ("Boz."). Great Expectations. With thirty-four illustrations from original designs by John McLenan. Philadelphia: T. B. Peterson (by agreement with Harper & Bros., New York), 1861.
______. Great Expectations. Volume 6 of the Household Edition. Illustrated by F. A. Fraser. London: Chapman and Hall, 1876.
Paroissien, David. The Companion to "Great Expectations." Westport, Conn.: Greenwood, 2000.
---
Created 20 November 2007 Last updated 11 November 2021