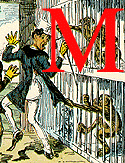 atthew Somerville Morgan (1837-1890) is probably – aside from the men of Punch – the best-known and best-studied cartoonist of the Victorian Age. A conservative and aspirational man, but expressing often quite radical views, Morgan's twin cartoons for The Tomahawk, imagining Queen Victoria having abandoned the throne, or – worse – allowed her Highland Gillie John Brown to take control, are still well-known today. But they were just one aspect (or two) of a much more variegated career and life-story. — Richard Scully
Biographical Material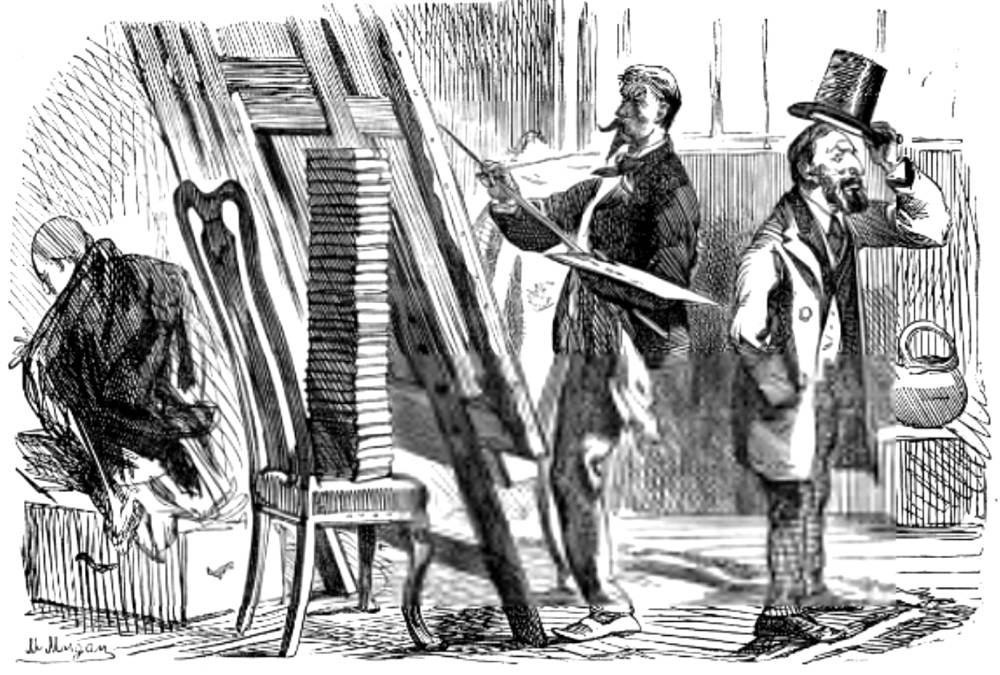 Cartoons for
Fun
Illustrations for
Robinson Crusoe
Bibliography
Bunker, Gary L., 'The Comic News, Lincoln, and the Civil War', xJournal of the Abraham Lincoln Association 17, no.1 (Winter 1996): 53-87.
Kemnitz, Thomas Milton, 'Matt Morgan of "Tomahawk" and English Cartooning, 1867-1870', Victorian Studies XIX, no.1, (September 1975): 5-34.
Kent, Christopher, 'Spectacular History as an Ocular Discipline', Wide Angle 18, no.3 (July 1996): 1-21.
_____. 'The Angry Young Gentlemen of Tomahawk', in Barbara Garlick & Margaret Harris (eds), Victorian Journalism: Exotic and Domestic. Essays in Honour of P. D. Edwards. Brisbane: University of Queensland Press, 1998. 75-94.
_____. 'War Cartooned/Cartoon War: Matt Morgan and the American Civil War in Fun and Frank Leslie's Illustrated Newspaper. Victorian Periodicals Review 36, no.2 (Summer, 2003). 153-181.
_____. 'Matt Morgan and Transatlantic Illustrated Journalism, 1850-90', in Joel H. Wiener & Mark Hampton (eds). Anglo-American Media Interactions, 1850-2000. London: Palgrave Macmillan, 2007. 69-92.
Scully, Richard. 'The Epitheatrical Cartoonist: Matthew Somerville Morgan and the World of Theatre, Art and Journalism in Victorian London', Journal of Victorian Culture 16, no.3 (December 2011): 363-384.
_____. 'Sex, Art and the Victorian Cartoonist: Matthew Somerville Morgan in Victorian Britain and America'. International Journal of Comic Art. 13, no.1 (Spring 2011): 291-325.
_____. Eminent Victorian Cartoonists – Volume II: The Rivals of 'Mr Punch'. London: Political Cartoon Society, 2018 (esp. pp.8-50).
---
Created 21 February 2022