Hawking on the Downs by Phiz (Hablot K. Browne), fourth serial illustration for William Harrison Ainsworth's Ovingdean Grange: A Tale of the South Downs, Part 3 (January 1860), Book the Third, "Hawking on the Downs," Chapter III, "The Tartaret and the Heron." 10.2 cm high by 15.3 cm wide, wood-engraving, vignetted, facing page 83. Source: Ainsworth's Works (1882), originally published in Bentley's Miscellany, and, upon its completion as a serial, in volume form by George Routledge and Sons, London (July 1860). [Click on the image to enlarge it.]
Passage Illustrated: Dulcia on the South Downs
After ranging for a while within the new-shorn field, bounding from ridge to ridge, and leaving scarce an inch of ground untried, the dogs became suddenly motionless, and Eustace Saxby, who, with his son, had followed them cautiously, now gave a sign to his master, by raising his hand, that the partridges were found.
The colonel then advanced, and when within a short distance of the falconers, unhooded the merlin, and cast her from his fist, crying out, "Hey, gar! gar!" No sooner was the merlin upon the wing, than, urged by Eustace, the spaniels rushed in and sprung the partridges. After them darted the hawk, while the terrified birds, instantly perceiving their danger, strove to escape by rapid flight — vainly strove, as it turned out, for with marvellous quickness two of their number were stricken to the ground by the merlin, and almost as quickly retrieved by the spaniels, who, guided and incited by the cries of the falconers, followed the flight of the hawk.
At this moment, and while the partridges, scattered in their terror, were still upon the wing, the Barbary falcon, which had been committed to Dulcia, was unhooded by her and cast off, and with inconceivable swiftness joined her companion in the chase. All was now animation and excitement, the falconers shouting and encouraging dogs and hawks, and loudly applauding every successful stroke of the latter, the colonel riding after them shouting likewise, and closely attended by Dulcia. [Book III, "Hawking on the Downs," Chapter III, "The Tartaret and the Heron," 80-81]
Working methods
Scanned image, colour correction, sizing, caption, and commentary by Philip V. Allingham. [You may use this image without prior permission for any scholarly or educational purpose, as long as you (1) credit the person who scanned the image, and (2) link your document to this URL in a web document or cite the Victorian Web in a print one.]
Bibliography
Ainsworth, William Harrison. Ovingdean Grange: A Tale of the South Downs. (1860). Illustrated by Phiz. Ainsworth's Works. London & New York: George Routledge, 1876.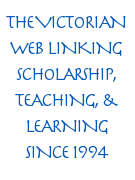 Buchanan-Brown, John. Phiz! Illustrator of Dickens' World. New York: Charles Scribner's Sons, 1978.
Lester, Valerie Browne. Phiz: The Man Who Drew Dickens. London: Chatto and Windus, 2004.
Vann, J. Don. "William Harrison Ainsworth's Ovingdean Grange: A Tale of the South Downs in Bentley's Miscellany, November 1859 — July 1860." Victorian Novels in Serial. New York: Modern Language Association, 1985. 30-31.
---
Created 23 October 2019

Last modified 28 December 2020