Click on pictures outlined in blue to obtain larger images, which take longer to download.
Browne was a keen horseman. The family claimed he would rather ride than walk fifty yards. He kept his horses at Croydon and regularly hunted with the local pack. His illustrations of horses are always good and, after his return to London (oddly enough), he published his sporting books Hunting Bits (1862) and Racing and Chasing (1868). — John Buchanan-Brown, 30.
A Passion for Drawing Horses: 1832-1864
From the very beginning of his career as a professional graphic artist, Hablot Knight Browne won accolades for his portraits of horses. In 1832, at the age of seventeen, Browne or "Phiz" as he would become when he began to illustrate Dickens received the silver Isis medal offered from the Society of Arts for the best illustration of an historical subject; and the next year another prize from the same society for his masterful etching of a horse in rapid motion in John Gilpin's Race. "Phiz's love of horses is patently evident in 'John Gilpin', from the care he lavishes on them at the expense of the sketchy background" (Lester, 35).
In 1829 wealthy-businessman and art-collector Elhanan Bicknell (1788-1861), twice a widower, married Lucinda Browne (thirteen years his junior), a sister of Hablot Knight Browne, and undertook to build his brother-in-law's career in the arts. Bicknell, recognizing Browne's artistic potential, arranged for his apprenticeship under the brothers Finden, a firm of London engravers. However, Browne soon tired of the laborious task of engraving, and took to etching and watercolour painting. His proficiency as an etcher was recognized when he was awarded the Society of Arts' medal for his etching of John Gilpin's Ride (1832), which, though crude, shows his considerable skill in drawing horses, especially evident in his many plates for Charles Lever's "horse-racious" and pugnacious Irish novels and two illustrations for Charles Dickens's A Tale of Two Cities (1859). In 1834, after numerous truancies (in fact, occasioned by frequent visits to the British Museum), Browne asked Bicknell to cancel his indentures ("request that was not well received" Lester, 33), and set up shop with Robert Young, a fellow Finden's apprentice, as an etcher, engraver, and illustrator.
An enthusiastic horseman, Phiz had shown himself an excellent hand at drawing horses ever since his prize-winning John Gilpin's Ride had brought him to critical and popular notice some years before his association with illustrating The Pickwick Papers for Chapman and Hall after the suicide of the initial principal illustrator, Robert Seymour. Memorable scenes involving life-like, highly spirited horses occur throughout Phiz's illustrations, notably for the Irish novels of Charles Lever. In the Dickens canon, one need look no further than the dark plate On The Dark Road in Dombey and Son (1848) or the callous Marquis' spirited steeds who trample a Parisian child in The Stoppage at the Fountain in the August number of A Tale of Two Cities (1859).
Defoe's
Robinson Crusoe

(1864 edition)
Dickens's
The Pickwick Papers

(1836 & 1874)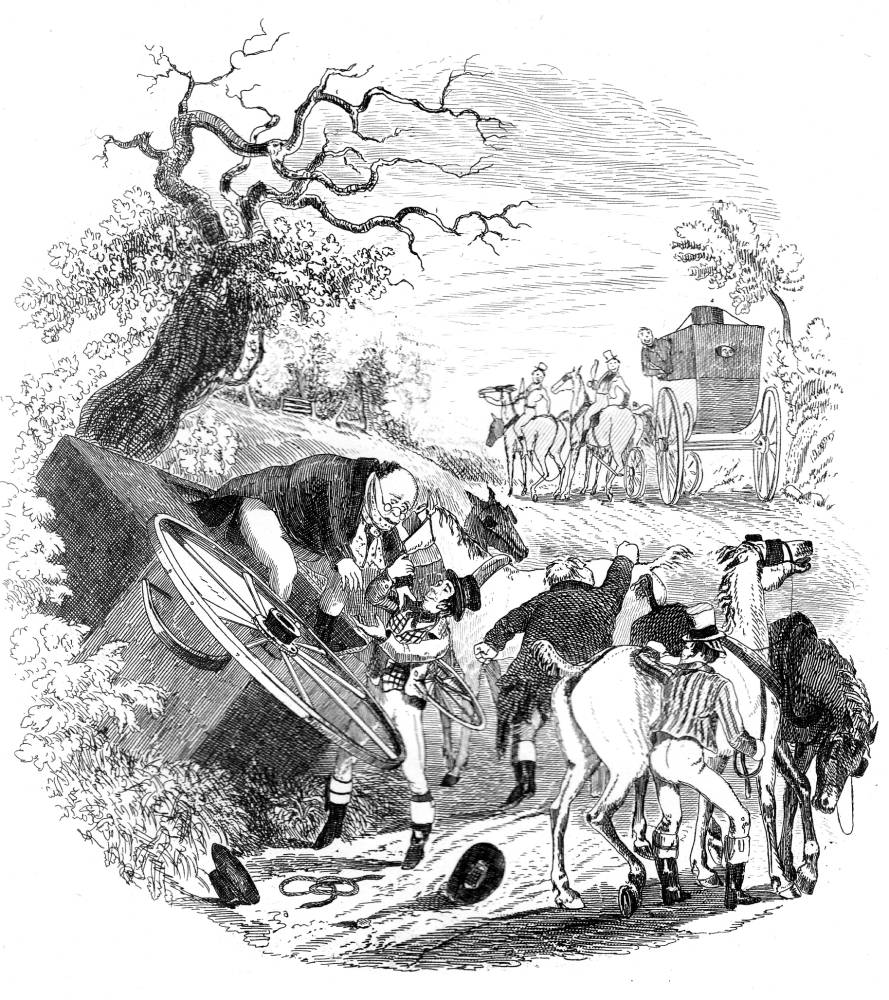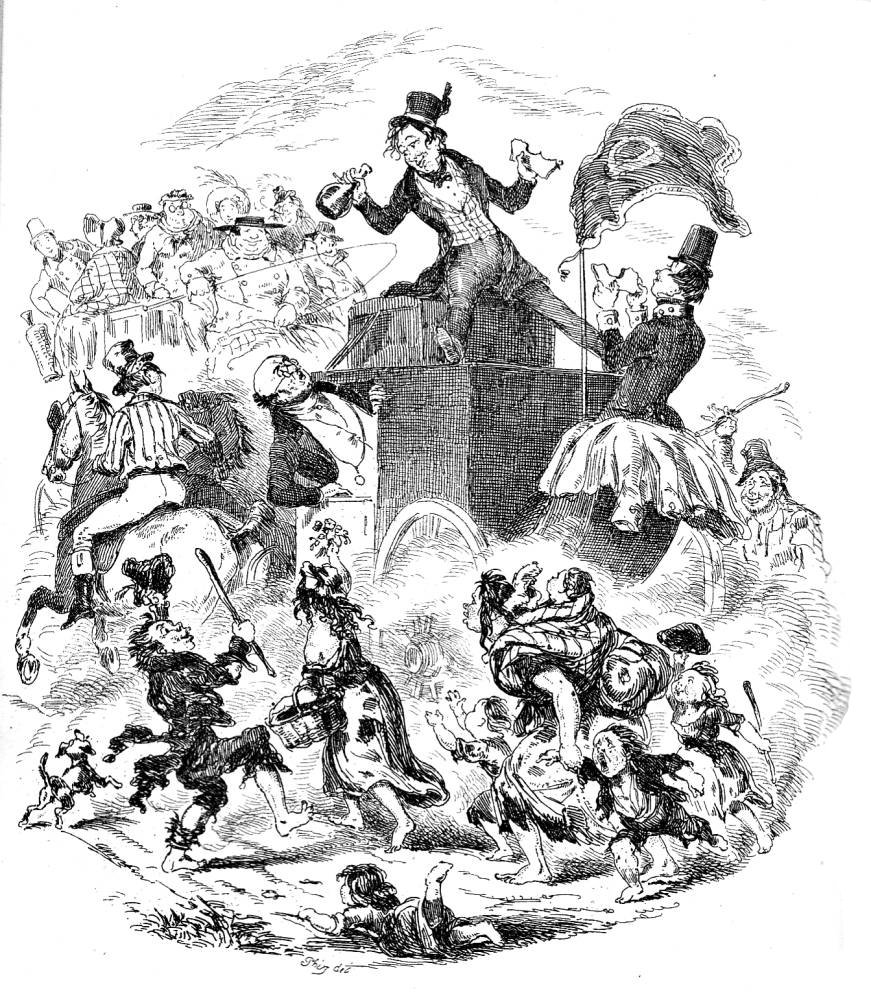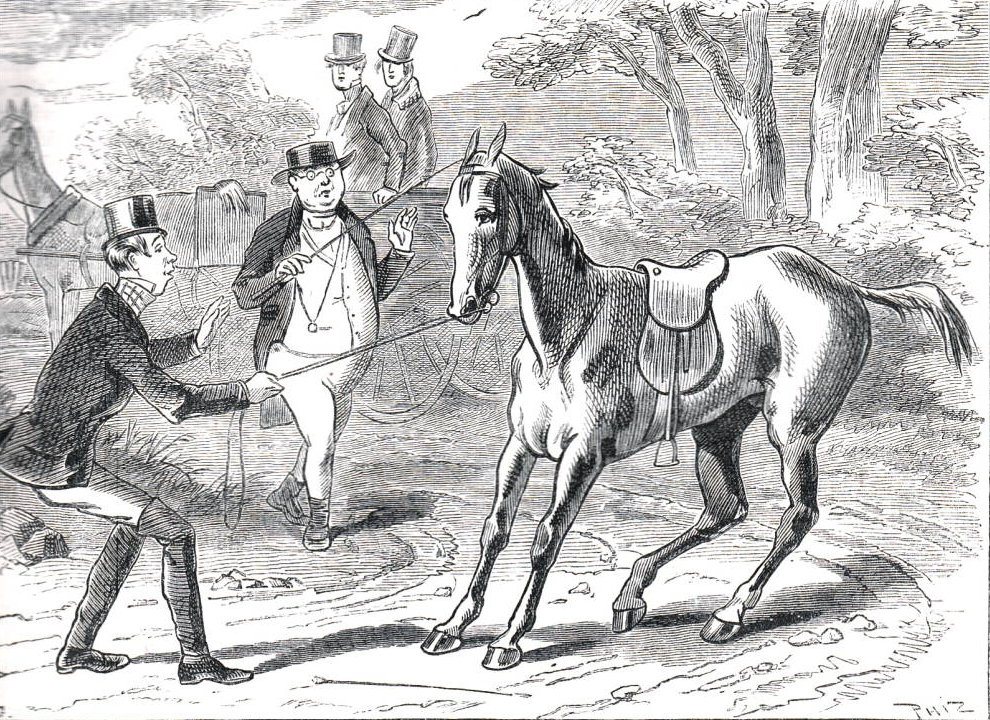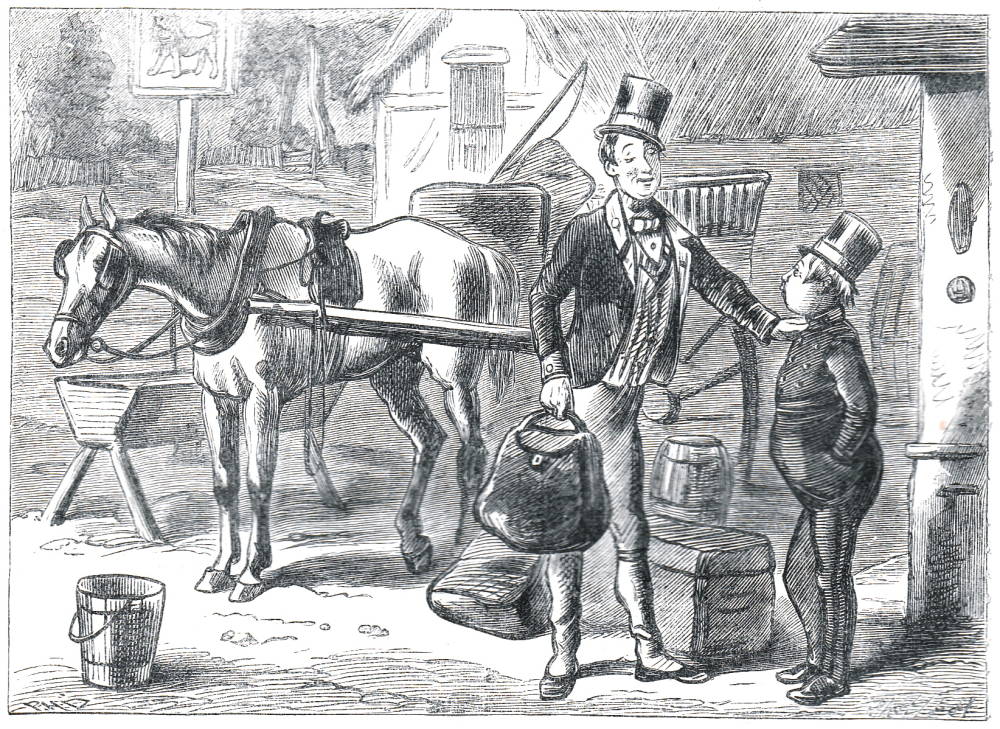 Dickens's
Martin Chuzzlewit

(1844)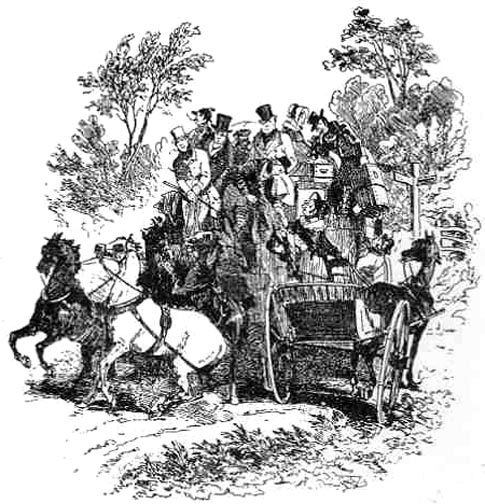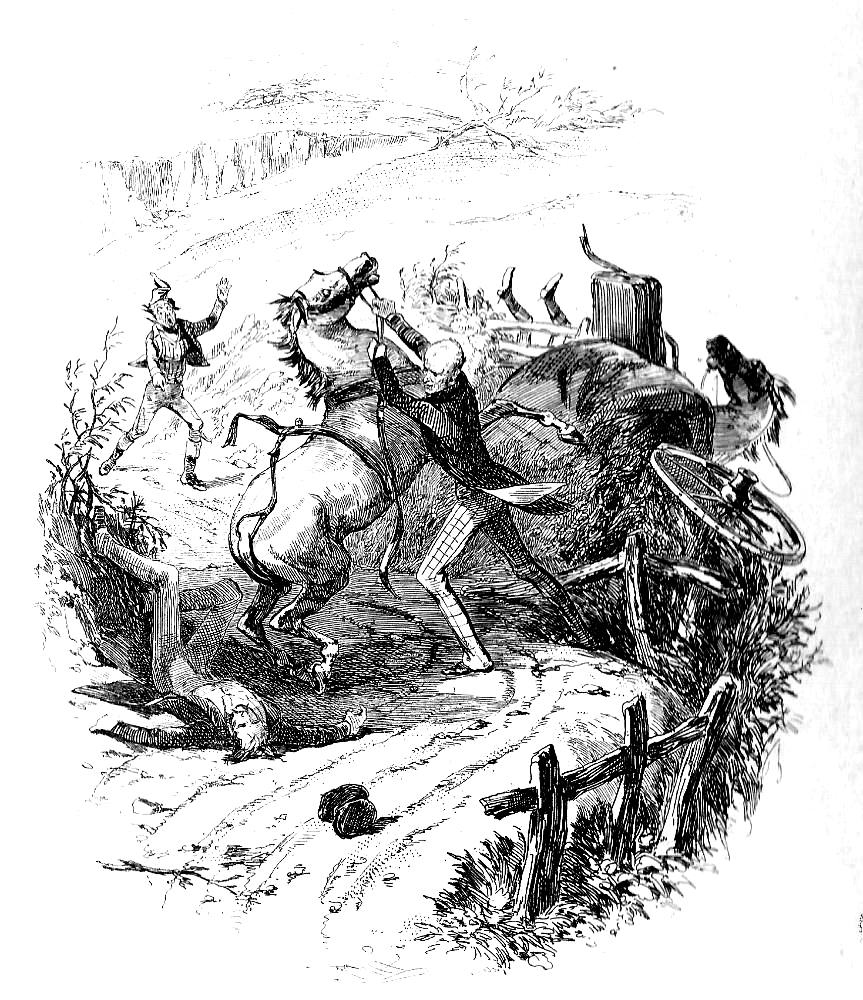 Dickens's
Dombey & Son

and

David Copperfield

(1846 through 1849)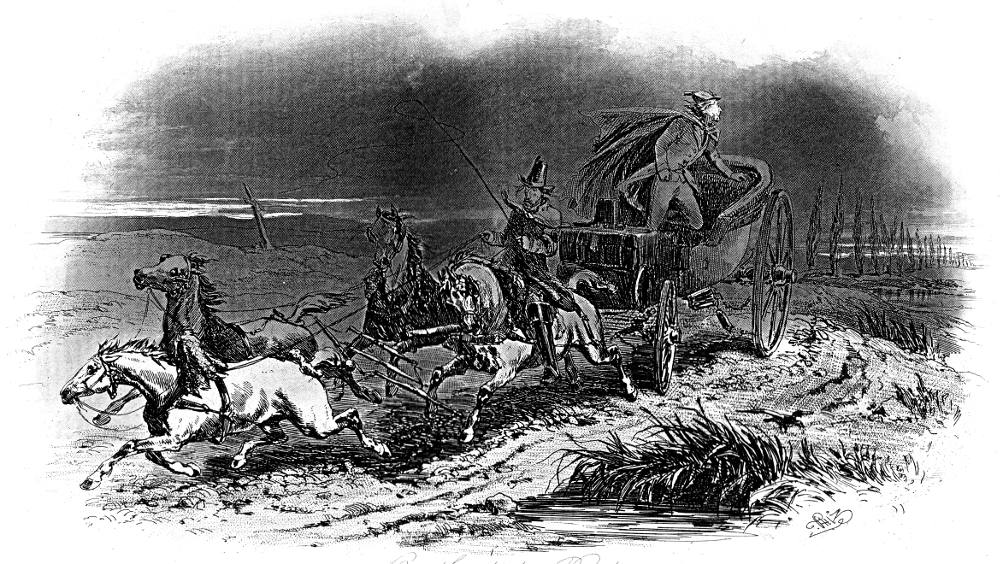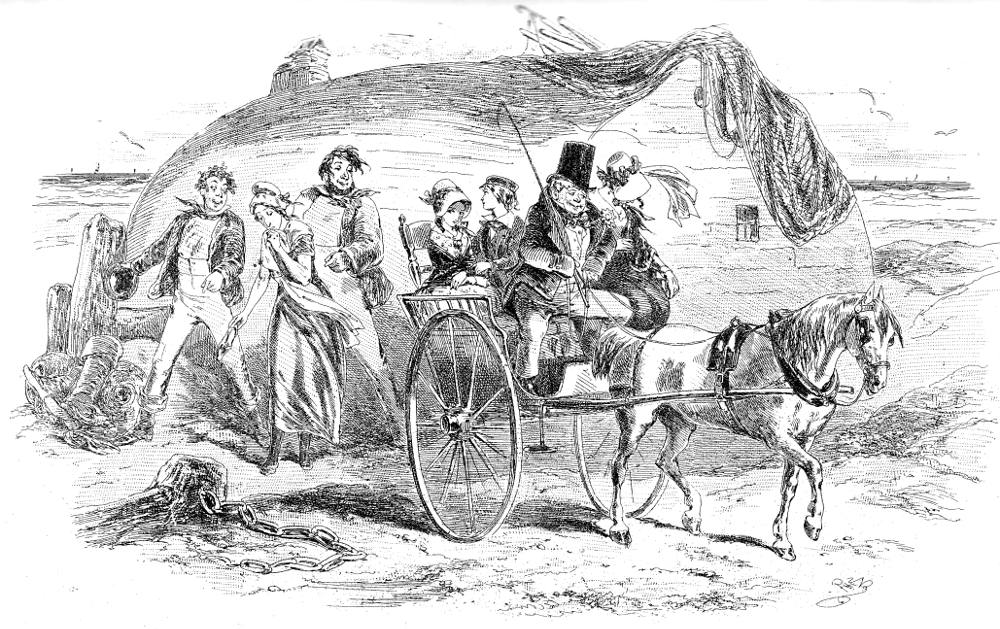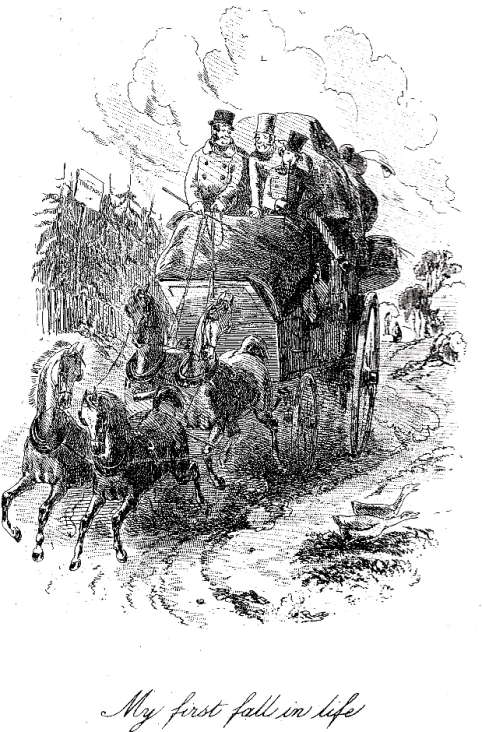 Lever's
Roland Cashel

(1848-49)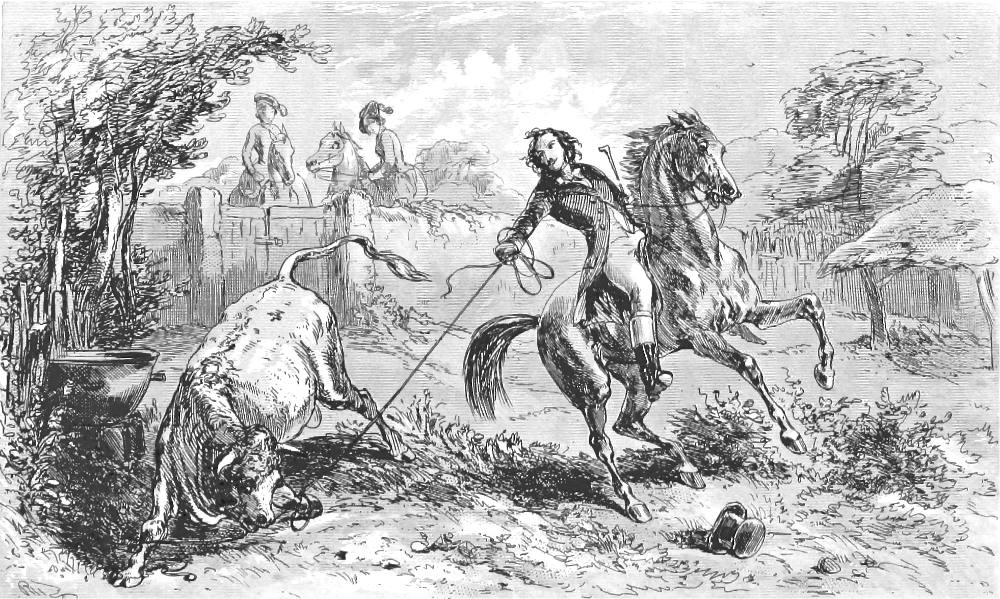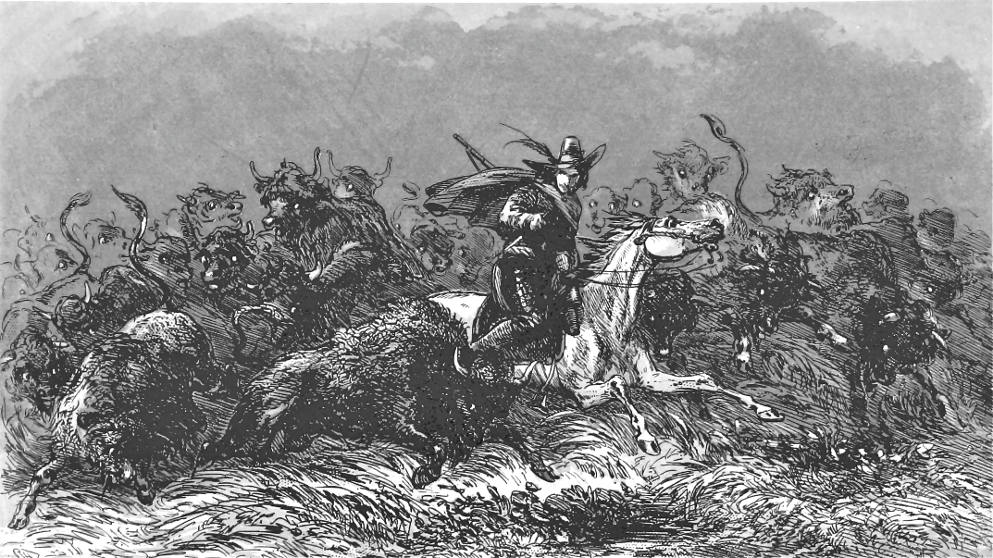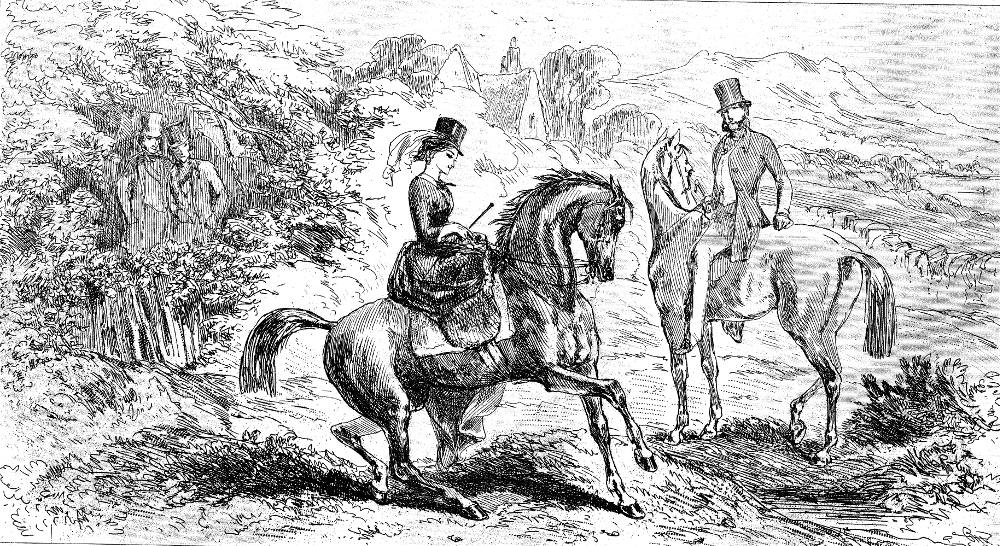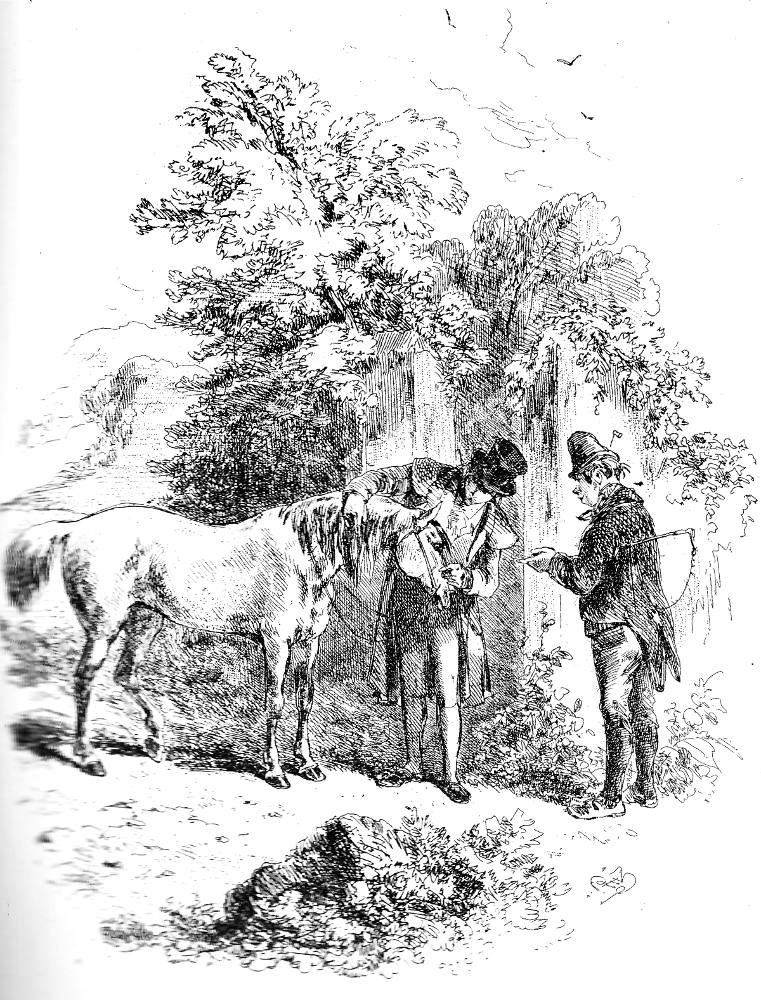 A Revolution in Cabs

(18 June 1853 in the

ILN

)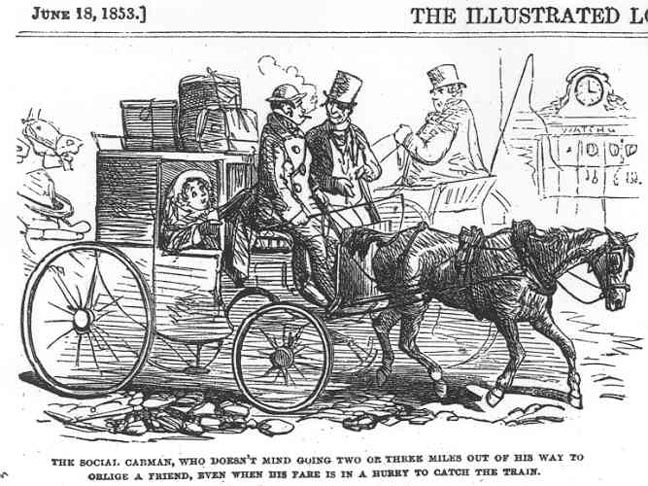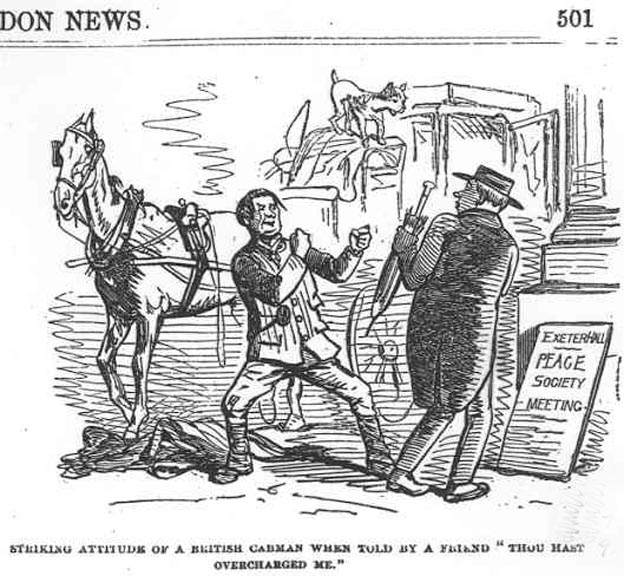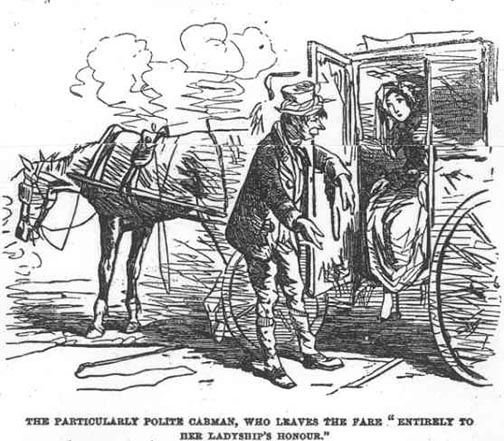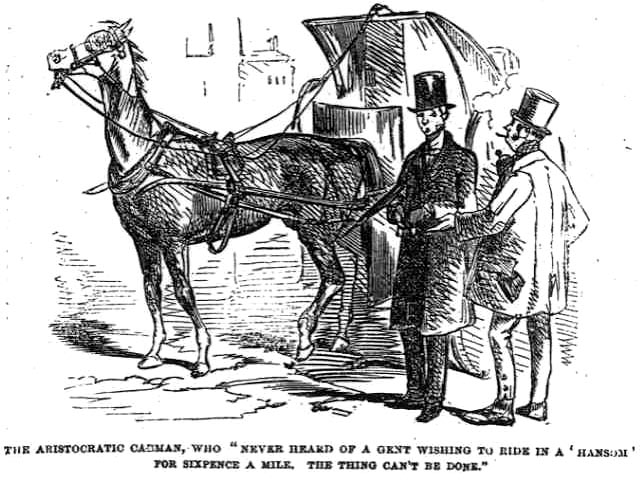 Lever's
Davenport Dunn

(1857-58)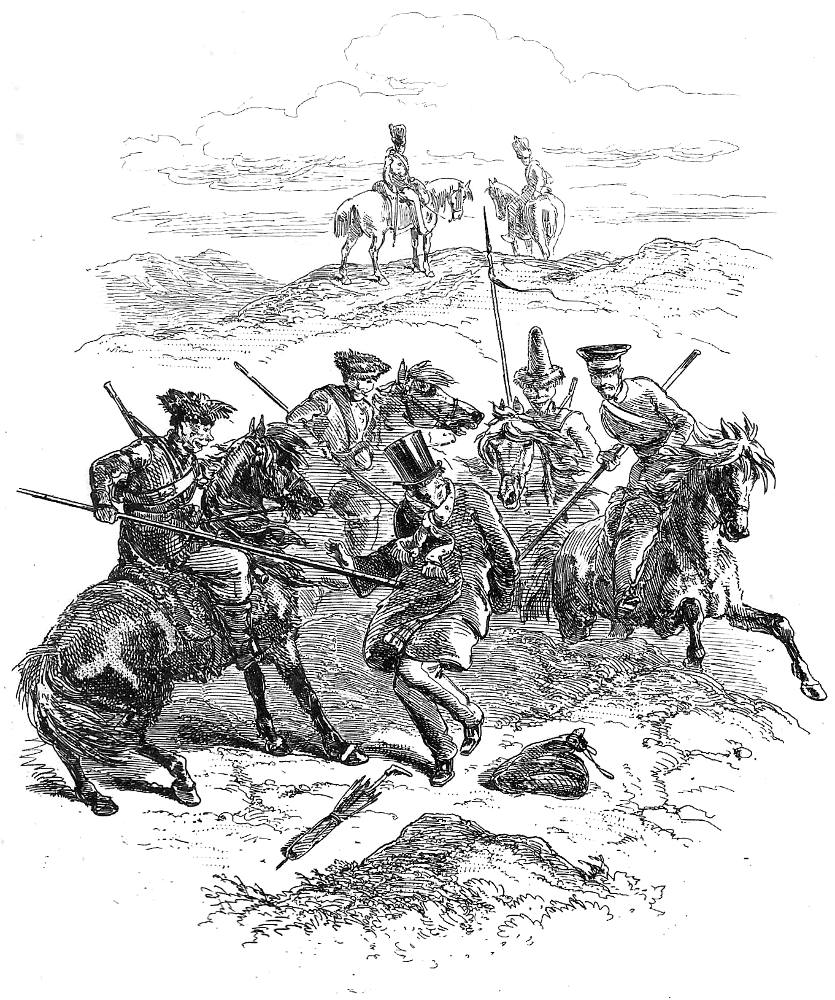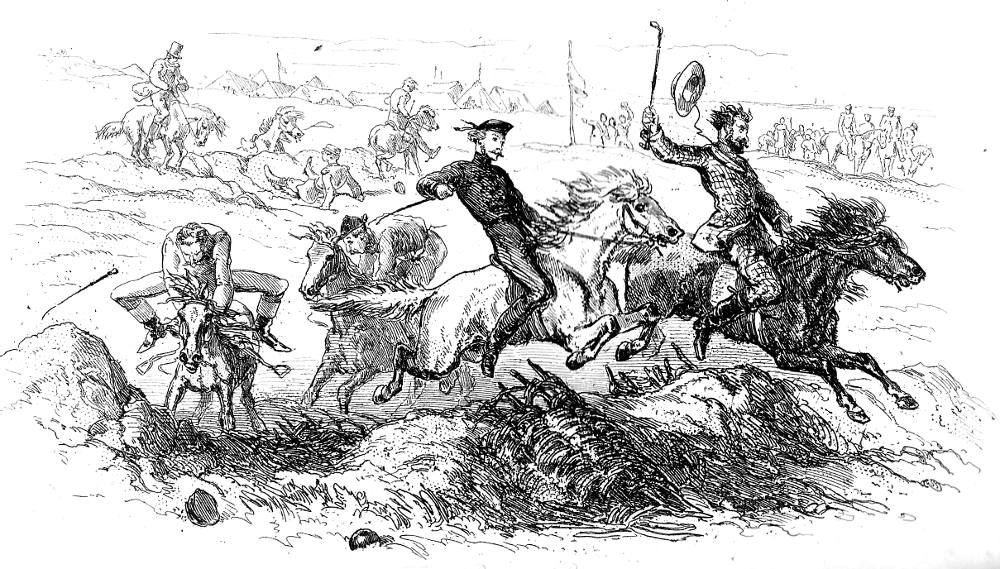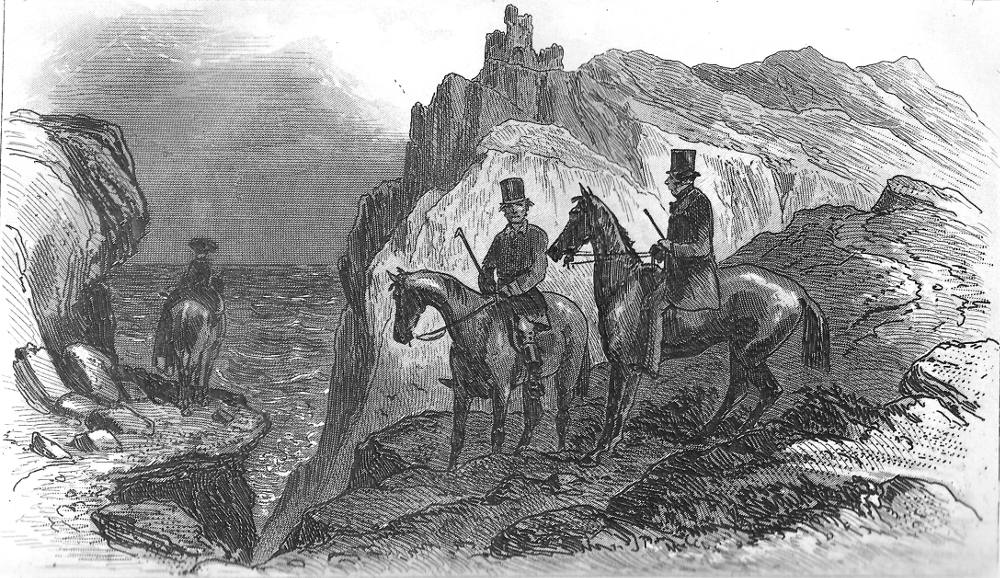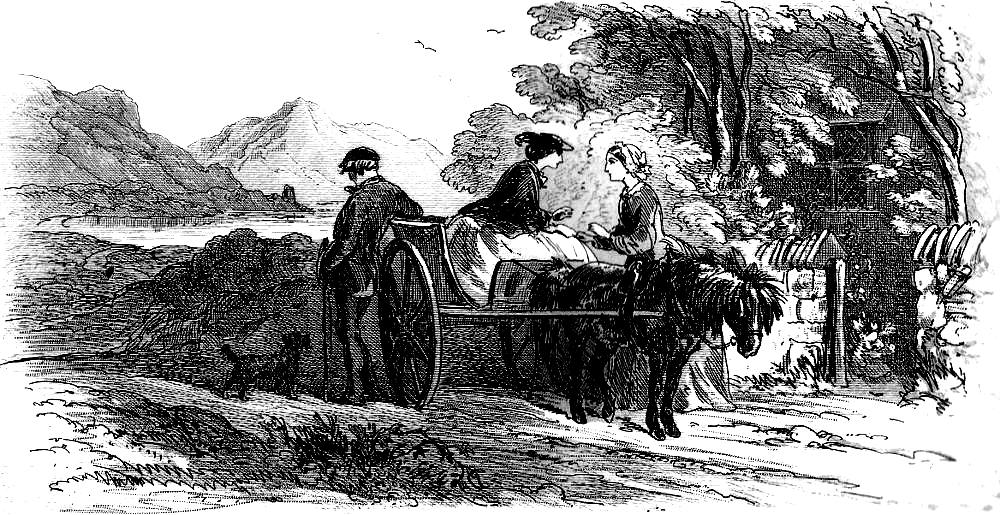 Dickens's
A Tale of Two Cities

(1859)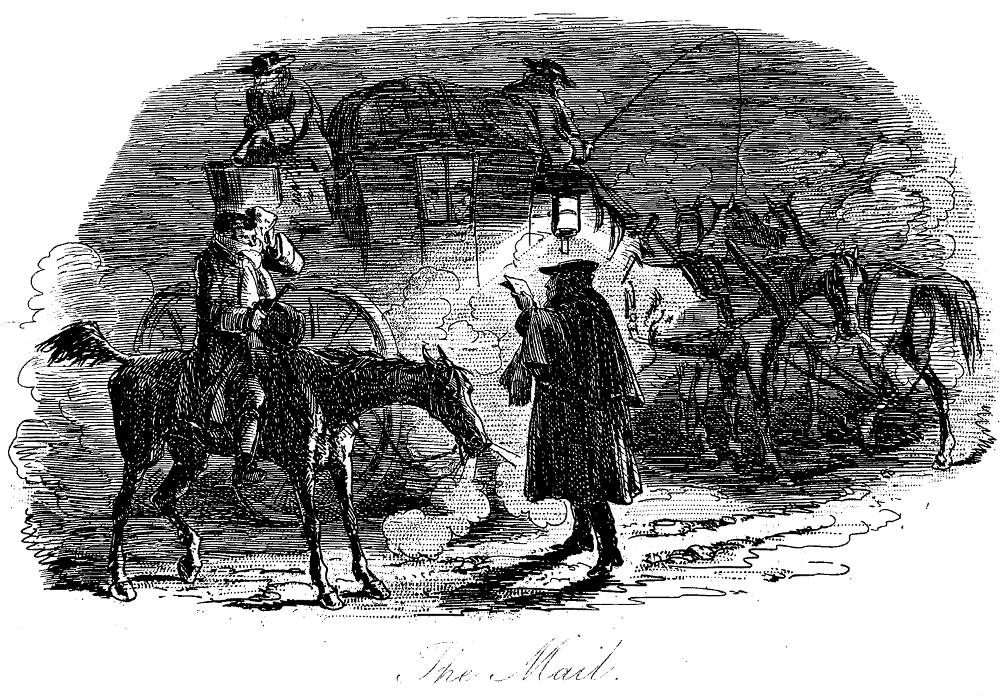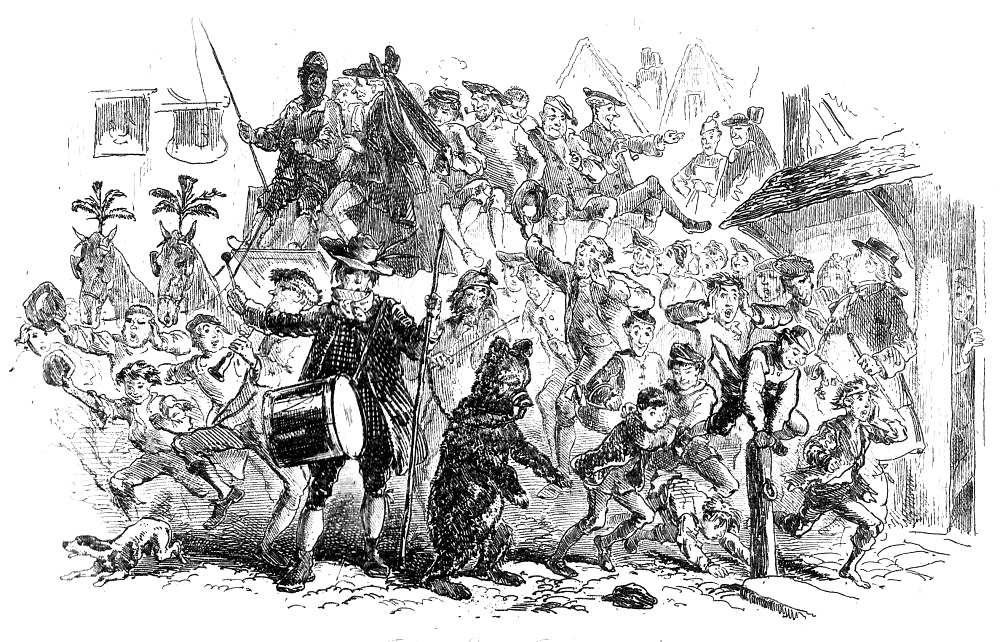 Ainsworth's
Ovingdean Grange

(1860)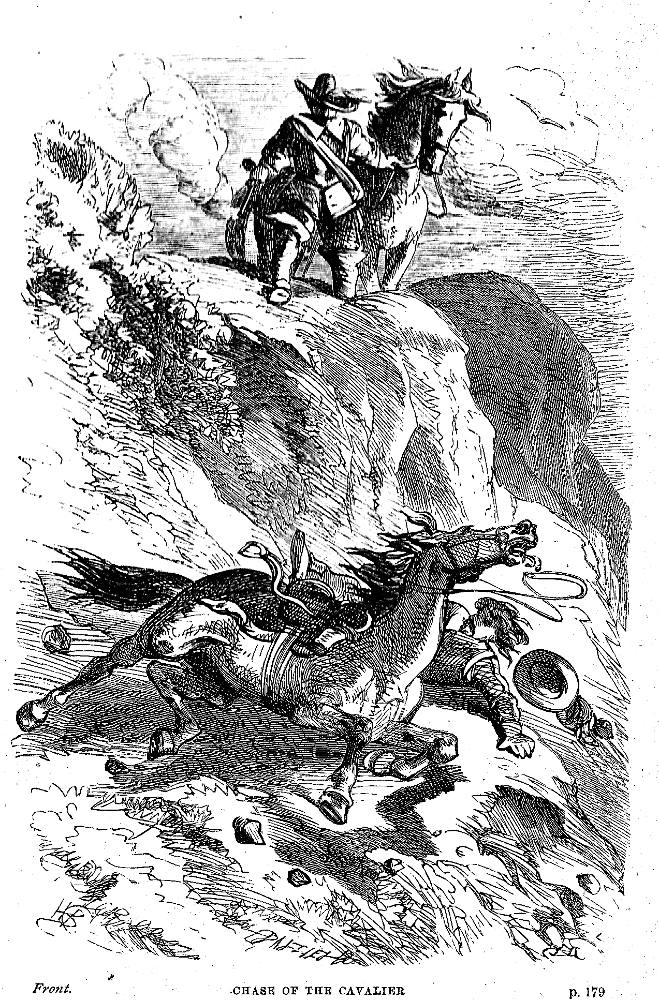 Lever's
Barrington

(1863)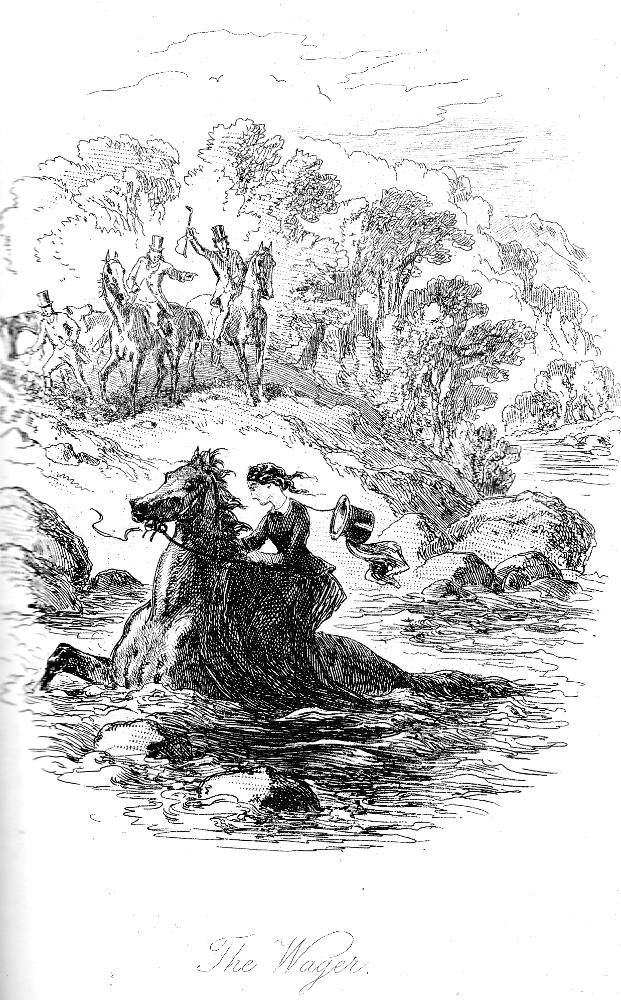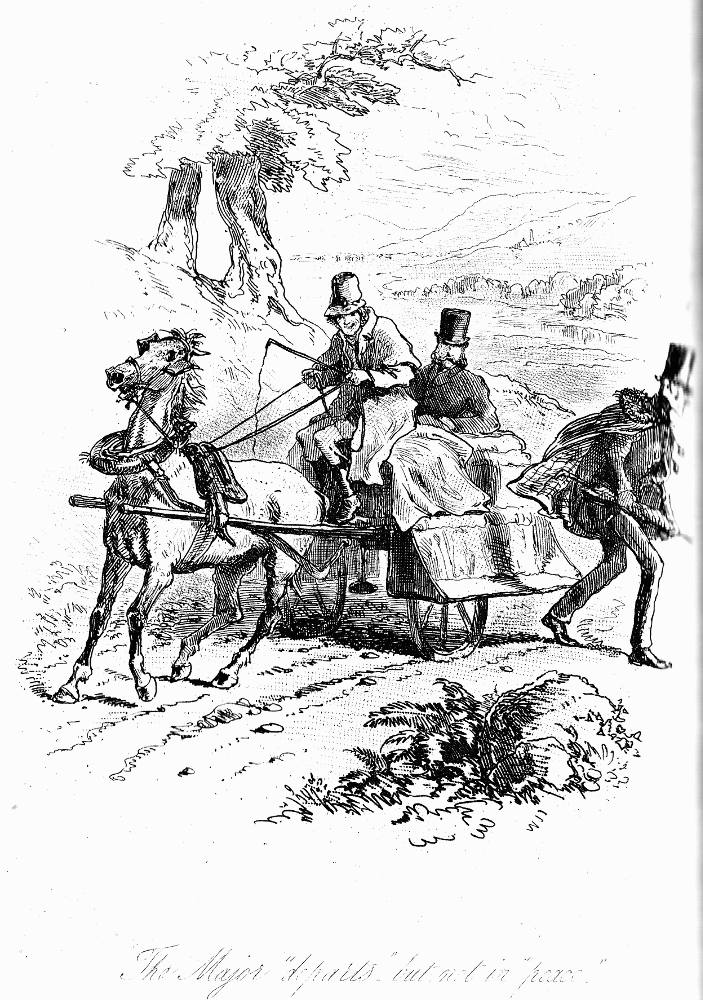 Working methods
Bibliography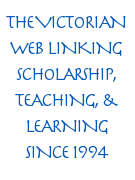 Brown, John Buchanan. Phiz! Illustrator of Dickens' World. New York: Charles Scribner's, 1978.
Burton, Anthony. "Vision and Designs. Review of John Harvey, Victorian Novelists and heir Illustrators. Sidgwick & Jackson, 1970. Pounds 3.50." Dickensian, 67.2 (1971): 105-109.
Harrison, Robert. "Browne, Hablot Knight (1815-1882)." Dictionary of National Biography, 1885-1900, Volume 3. https://en.wikisource.org/wiki/Browne,_Hablot_Knight_(DNB00)
Harvey, John R. "Conditions of Illustration in Serial Fiction." Victorian Novelists and Their Illustrators. London: Sidgwick and Jackson, 1970, pp. 182-198.
Lester, Valerie Browne. Phiz: The Man Who Drew Dickens. London: Chatto and Windus, 2004.
Lever, Charles. Davenport Dunn: A Man of Our Day. Illustrated by "Phiz" (Hablot Knight Browne). London: Chapman and Hall, 1859.
Lever, Charles. Roland Cashel. With 39 illustrations and engraved title-vignette by Phiz. London: Chapman & Hall, 1850.
---
Created 29 December 2019 Last modified 3 January 2023