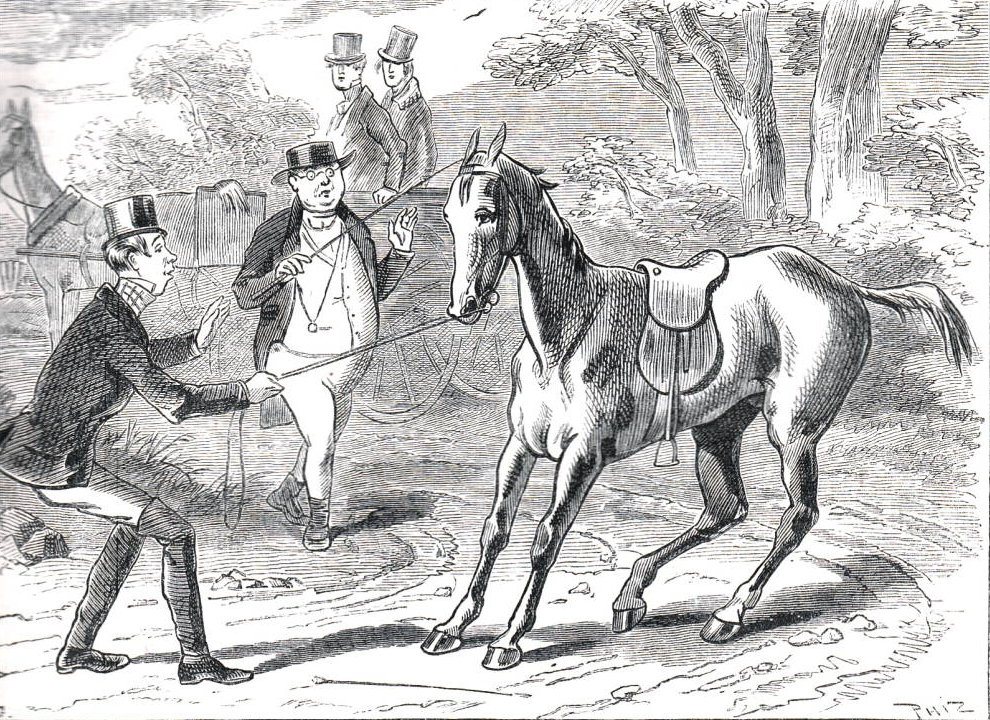 The horse no sooner beheld Mr. Pickwick advancing with the chaise whip in his hand, &c. by Phiz (Hablot K. Browne). Household Edition (1874) of Dickens's Pickwick Papers, p. 25. [Click on the image to enlarge it.]
Scanned image and text by Philip V. Allingham. Formatting by George P. Landow. [You may use this image without prior permission for any scholarly or educational purpose as long as you (1) credit the person who scanned the image and (2) link your document to this URL in a web document or cite the Victorian Web in a print one.]
Commentary: The Refractory Steed proves more than Pickwick's Equal
Compare the Nast illustration of Pickwick's difficulties with the horse rented at the Bull Inn, Rochester, to Phiz's on page 25: "Bless my soul!" exclaimed the agonized Mr. Pickwick, "there's the other horse running away!". Phiz has closely based his sixth 1874 illustration on Seymour's last illustration for May 1836, "Mr. Winkle Soothes the Refractory Steed"; although Phiz's horse seems more stubborn and less wild, the compositions dispose of the figures, the carriage, and the "steed" in almost exactly the same manner, the greatest discrepancy between the illustrations lying in the minimal amount of background greenery that Phiz has provided. Nast, on the other hand, has realised a later moment, when the other horse bolts, much to the dismay of the chaise's occupants, Tupman and Snodgrass, leaving Winkle and Pickwick doubly astonished. Nast convincingly directs Pickwick's gaze to the rapidly disappearing chaise, up left, while his rather more realistic and more effectively modelled Winkle (right), watches the horse that the pair have been ineffectually trying to calm. Curiously, neither artist elected to depict the subsequent scene (one attempted by Seymour, but never published), in which Snodgrass and Tupman throw themselves from the chaise and into the hedge and the vehicle crashes against the wooden bridge. Phiz, ever a good hand at a horse, has conveyed exactly the right mood for his well-proportioned animal, but one may still be impressed by Seymour's facility with horses, for the steed which Seymour convincingly depicts is far more spirited and interesting than his human adversaries.
Parallel Scene by Nast in the American Household Edition (1873)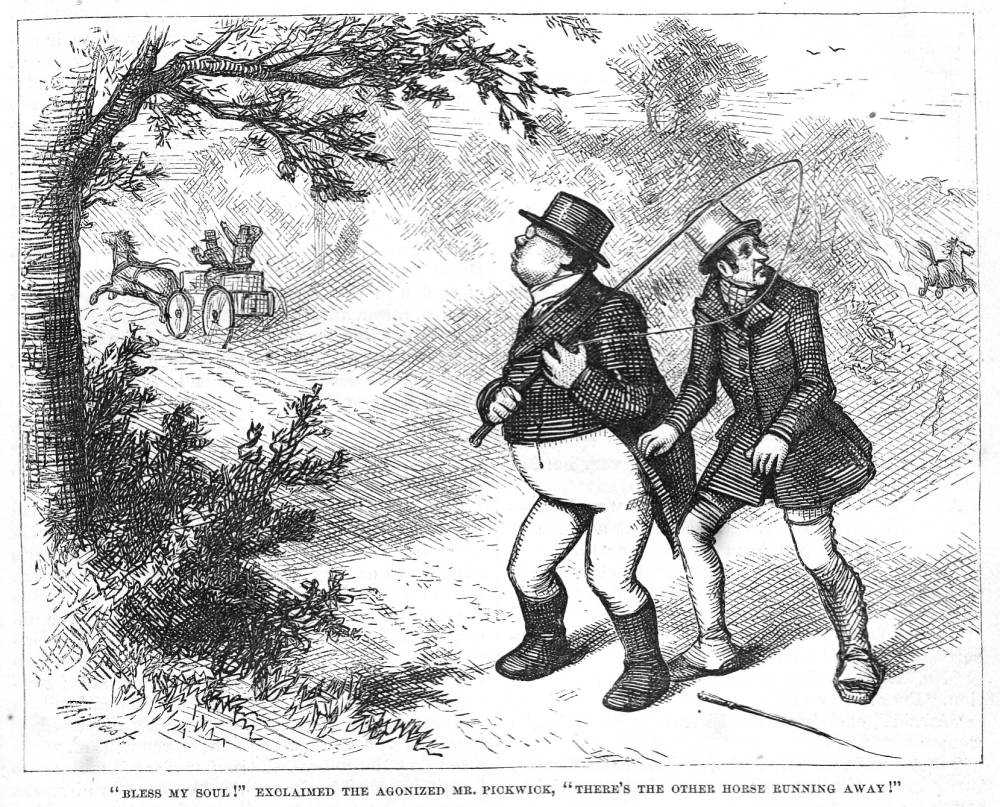 Above: New York cartoonist Thomas Nast's 1874 wood-engraving focusses on the plight of the dismounted Winkle and the stranded Pickwick as the rented chaise rapidly disappears up the road out of Rochester, "Bless my soul" exclaimed the agonized Mr. Pickwick, "there's the other horse running away!" [Click on the image to enlarge it.]
Related Material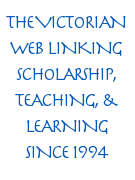 References
Cohen, Jane Rabb. Charles Dickens and His Original Illustrators. Columbus: Ohio State U. P., 1980.
Dickens, Charles. "Pickwick Papers (1836-37). Il. Robert Seymour and Hablot Knight Browne. London: Chapman & Hall.
Dickens, Charles. Pickwick Papers. Illustrated by Hablot Knight Browne ('Phiz'). The Household Edition. London: Chapman and Hall, 1874.
Dickens, Charles. Pickwick Papers. Illustrated by Thomas Nast. The Household Edition. New York: Harper and Brothers, 1873.
Hammerton, J. A. The Dickens Picture-Book. London: Educational Book Co.,1910.
Steig, Michael. Dickens and Phiz. Bloomington & London: Indiana U.P., 1978. Pp. 51-85.
---
Last modified 4 June 2019