Klepper by Phiz (Hablot K. Browne), eighteenth serial illustration and sixth dark plate for Charles Lever's Davenport Dunn: A Man of Our Time, Part 8 (March 1858), Chapter 35, "A Foreign Count," facing 286.
Bibliographical Note
This appeared as the eighteenth serial illustration for Charles Lever's Davenport Dunn: A Man of Our Time, steel-plate etching; 3 ⅞ by 6 ¾ inches (9.9 cm high by 17 cm wide), framed. The story was serialised by Chapman and Hall in monthly parts, from July 1857 through April 1859. The nineteenth and twentieth illustrations in the volume initially appeared in reverse order at the very beginning of the ninth monthly instalment, which went on sale on 1 March 1858. This number included Chapters XXXI through XXXV, and ran from page 257 through 288.
Passage Illustrated: Grog Davis's Prize Racehorse out for some Exercise
It might be that there was something grateful to his feelings, reassuring to his heart, in this reflection, for he walked along now more briskly, and his head higher than before. Without being aware, he had already gone some miles from the town, and now found himself in one of those long grassy alleys which traversed the dense wood in various directions. As he looked down the narrow road which seemed like the vast aisle of some Gothic cathedral, he felt a sort of tremulous motion beneath his feet; and then, the moment after, he could detect the measured tramp of a horse at speed. A slight bend of the alley had hitherto shut out the view; but, suddenly, a dark object came sweeping round the turn and advancing towards him.
Half to secure a position, and half with the thought of watching what this might portend, Beecher stepped aside into the dense brushwood at the side of the alley, and which effectually hid him from view. He had barely time to make his retreat when a horse swept past him at full stride, and with one glance he recognized him as "Klepper." It was Rivers, too, who rode him, sitting high over the saddle and with his hands low, as if racing. Now, it was but that very morning Rivers had told him that the horse was not "quite right," — a bit heavy or so about the eyes, — "out of sorts" he called it; and there he was now, flying along at the top of his speed in full health and condition. [Chapter XXXV, "A Foreign Count," 285-86]
Commentary: Lever Introducers Spicer to the Grog Davis Plot
Rivers, the sulky training-groom, that would not have let a Royal Highness see "the horse," actually took Klepper out and galloped him for the Count. [Chapter XXXIV, 282]
Although John Buchanan-Brown feels that Phiz used dark plates to create a suitable ambience for a given scene — "to convey atmosphere rather than incident" (23), here Phiz is utilizing the dark plate to generate suspense and to enhance the reader's understanding of several plot developments. This dark plate adds an air of mystery to a scene in which a third watcher, unbeknownst to the other two, observes Rivers exercising Klepper in the woods. Perusal of the text soon resolves these points of suspense.
As Annesley Beecher (in the bushes, lower right) overhears the conversation in French between Spicer and the Count, he realizes that Grog Davis is merely using him as a tool to some undefined end, rather than treating him as an equal. Consequently, the illustration does not resolve the mystery as to why Rivers seems to be training Klepper for a race rather than merely exercising him, or the mystery as to why Spicer and the Count are out in the woods; however, it justifies Beecher's plan to hide out in Italy or Germany for a year or two in order to avoid whatever Grog Davis has in mind for him. However, the scene does not occur in the text as Phiz presents it. The Count and Spicer appear on horseback just after Rivers has swept by Beecher's place of concealment. They in fact are passing Beecher before he catches the drift of their conversation. Here, the Count and Spicer, both recognizable from their previous appearances, are on foot, and are obscured by the undergrowth and shade of the trees rather than in the middle of the road. Beecher's determination now meets with a check as he wonders how Lizzy Davis will interpret his abrupt and unannounced departure from Aix, leaving the reader to wonder whether Beecher will follow through on his decision to escape Grog's machinations.
The scene as Phiz presents it emphasizes the race-horse rather the overheard conversation and its consequences, but at least the illustration makes the reader take note that Lever has integrated a character from the aristocratic international set at Lake Como with Grog and his more dubious associates from the Irish scenes. Phiz again blends his interest in the dark-plate methodology and his passion for drawing horses in a single engraving, with the sunlight penetrating the forest sufficiently to illuminate Rivers' back, the neck of the horse, and the right-facing tree trunks and the road as it curves away in the background. Klepper himself is moving so rapidly that none of his feet touch the ground.
Related Material
Working methods
Scanned image by Simon Cooke; colour correction, sizing, caption, and commentary by Philip V. Allingham. [You may use this image without prior permission for any scholarly or educational purpose, as long as you (1) credit the person who scanned the image, and (2) link your document to this URL in a web document or cite the Victorian Web in a print one.] Click on the image to enlarge it.
Bibliography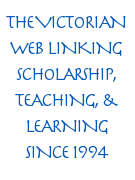 Brown, John Buchanan. Phiz! Illustrator of Dickens' World. New York: Charles Scribner's, 1978.
Lever, Charles. Davenport Dunn: A Man of Our Day. Illustrated by "Phiz" (Hablot Knight Browne). London: Chapman and Hall, 1859.
Lever, Charles. Davenport Dunn: The Man of The Day. Illustrated by "Phiz" (Hablot Knight Browne). London: Chapman and Hall, March 1858 (Part IX).
---
Created 30 July 2019

Last modified 13 October 2020