The Pilgrimage Begins and Dick Swiveller and the Marchioness, title-page vignette for the Hurd and Houghton/Riverside Press edition of the novel; based on 1840 illustrations by Hablot Knight Browne (Phiz). Wood engraving, 5.3 x 3.6 cm. — Referencing Chapter 12, The Old Curiosity Shop.
Context of the Illustration: The Pilgrims set out for The Heavenly City
It was the beginning of a day in June; the deep blue sky unsullied by a cloud, and teeming with brilliant light. The streets were, as yet, nearly free from passengers, the houses and shops were closed, and the healthy air of morning fell like breath from angels, on the sleeping town.
The old man and the child passed on through the glad silence, elate with hope and pleasure. They were alone together, once again; every object was bright and fresh; nothing reminded them, otherwise than by contrast, of the monotony and constraint they had left behind; church towers and steeples, frowning and dark at other times, now shone in the sun; each humble nook and corner rejoiced in light; and the sky, dimmed only by excessive distance, shed its placid smile on everything beneath.
Forth from the city, while it yet slumbered, went the two poor adventurers, wandering they knew not whither. [Chapter XII, 127 in the Hurd & Houghton edition]
Commentary
The American edition of the novel in two volumes contains a title-page vignette based on the two major plot threads of The Old Curiosity Shop. Above, Little Nell and Grandfather Trent are on the high road outside London, as indicated by the village church in the background; the poses and the juxtaposition of the figures suggest that the American illustrator employed Phiz's The Pilgrimage Begins (27 June 1840) as the model. The lower portion of the vignette resembles Phiz's initial-letter vignettes for the 1840-41 serial run of the novel in Master Humphrey's Clock. and deals with the relationship between Dick Swiveller and the Marchioness.
Related Resources Including Other Illustrated Editions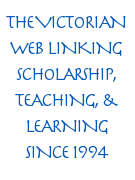 Scanned image, colour correction, sizing, caption, and commentary by Philip V. Allingham. [You may use this image without prior permission for any scholarly or educational purpose, as long as you (1) credit the person who scanned the image, and (2) link your document to this URL in a web document or cite the Victorian Web in a print one.]
Bibliography
Dickens, Charles. The Old Curiosity Shop. With nineteen steel-plate illustrations from original wood-engravings by Phiz and George Cattermole. 2 vols. "New Illustrated Library Edition," Vols. VI and VII. New York: Hurd and Houghton; Cambridge: Riverside Press, 1876.
_______. The Old Curiosity Shop in Master Humphrey's Clock. Illustrated by Phiz, George Cattermole, Samuel Williams, and Daniel Maclise. 3 vols. London: Chapman and Hall, 1840.
---
Created 10 May 2020

Last modified 11 November 2020