At Astley's by Hablot Knight Browne (Phiz). Wood engraving, 3 3/8 x 4 5/8 inches. — Chapter 39, The Old Curiosity Shop. Date of original serial publication of Part 22: 3 October 1840.
Passage Illustrated: Barbara and Kit at the Theatre
At last they got to the theatre, which was Astley's; and in some two minutes after they had reached the yet unopened door, little Jacob was squeezed flat, and the baby had received divers concussions, and Barbara's mother's umbrella had been carried several yards off and passed back to her over the shoulders of the people, and Kit had hit a man on the head with the handkerchief of apples for "scrowdging'" his parent with unnecessary violence, and there was a great uproar. But when they were once past the pay-place and tearing away for very life with their checks in their hands; and above all, when they were fairly in the theatre, and seated in such places that they couldn't have had better if they had picked them out and taken them beforehand; all this was looked upon as quite a capital joke, and an essential part of the entertainment.
Dear, dear, what a place it looked, that Astley's! with all the paint, gilding, and looking-glass, the vague smell of horses suggestive of coming wonders, the curtain that hid such gorgeous mysteries, the clean white sawdust down in the circus, the company coming in and taking their places, the fiddlers looking carelessly up at them while they tuned their instruments, as if they didn't want the play to begin, and knew it all beforehand! What a glow was that which burst upon them all, when that long, clear, brilliant row of lights came slowly up; and what the feverish excitement when the little bell rang and the music began in good earnest, with strong parts for the drums, and sweet effects for the triangles! Well might Barbara's mother say to Kit's mother that the gallery was the place to see from, and wonder it wasn't much dearer than the boxes; and well might Barbara feel doubtful whether to laugh or cry, in her flutter of delight.
Then the play itself! [II, 10]
Related Resources Including Other Illustrated Editions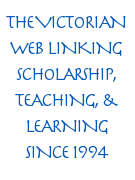 Scanned image, colour correction, sizing, caption, and commentary by Philip V. Allingham. [You may use this image without prior permission for any scholarly or educational purpose, as long as you (1) credit the person who scanned the image, and (2) link your document to this URL in a web document or cite the Victorian Web in a print one.]
Bibliography
Dickens, Charles. The Old Curiosity Shop in Master Humphrey's Clock. Illustrated by Phiz, George Cattermole, Samuel Williams, and Daniel Maclise. 3 vols. London: Chapman and Hall, 1840. II, 11.
---
Created 16 November 2007

Last modified 24 May 2020