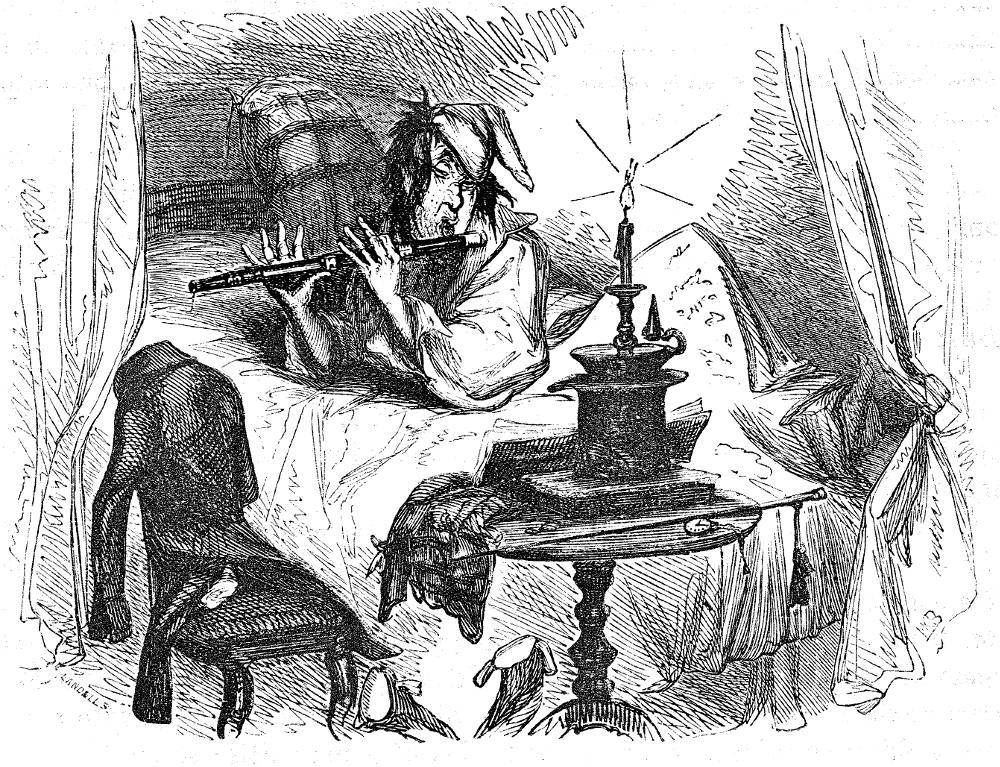 Mr. Swiveller playing the Flute — the fifty-seventh illustration for the novel in Master Humphrey's Clock, Part 35. 3 ¼ x 4 ¼ inches (8.9 cm high x 11 cm wide). Charles Dickens's Old Curiosity Shop, Part 32 (London: Chapman & Hall, 12 December 1840), Chapter 58, 124.
Passage Illustrated: The Melancholy Musician — A Romantic Pose
Some men in his blighted position would have taken to drinking; but as Mr. Swiveller had taken to that before, he only took, on receiving the news that Sophy Wackles was lost to him for ever, to playing the flute; thinking after mature consideration that it was a good, sound, dismal occupation, not only in unison with his own sad thoughts, but calculated to awaken a fellow-feeling in the bosoms of his neighbours. In pursuance of this resolution, he now drew a little table to his bedside, and arranging the light and a small oblong music-book to the best advantage, took his flute from its box, and began to play most mournfully.
The air was "Away with melancholy" — a composition, which, when it is played very slowly on the flute, in bed, with the further disadvantage of being performed by a gentleman but imperfectly acquainted with the instrument, who repeats one note a great many times before he can find the next, has not a lively effect. Yet, for half the night, or more, Mr. Swiveller, lying sometimes on his back with his eyes upon the ceiling, and sometimes half out of bed to correct himself by the book, played this unhappy tune over and over again; never leaving off, save for a minute or two at a time to take breath and soliloquise about the Marchioness, and then beginning again with renewed vigour. It was not until he had quite exhausted his several subjects of meditation, and had breathed into the flute the whole sentiment of the purl down to its very dregs, and had nearly maddened the people of the house, and at both the next doors, and over the way — that he shut up the music-book, extinguished the candle, and finding himself greatly lightened and relieved in his mind, turned round and fell asleep. [Chapter the Fifty-eighth, 124]
Relevant Illustrations from the Household and Charles Dickens Library Editions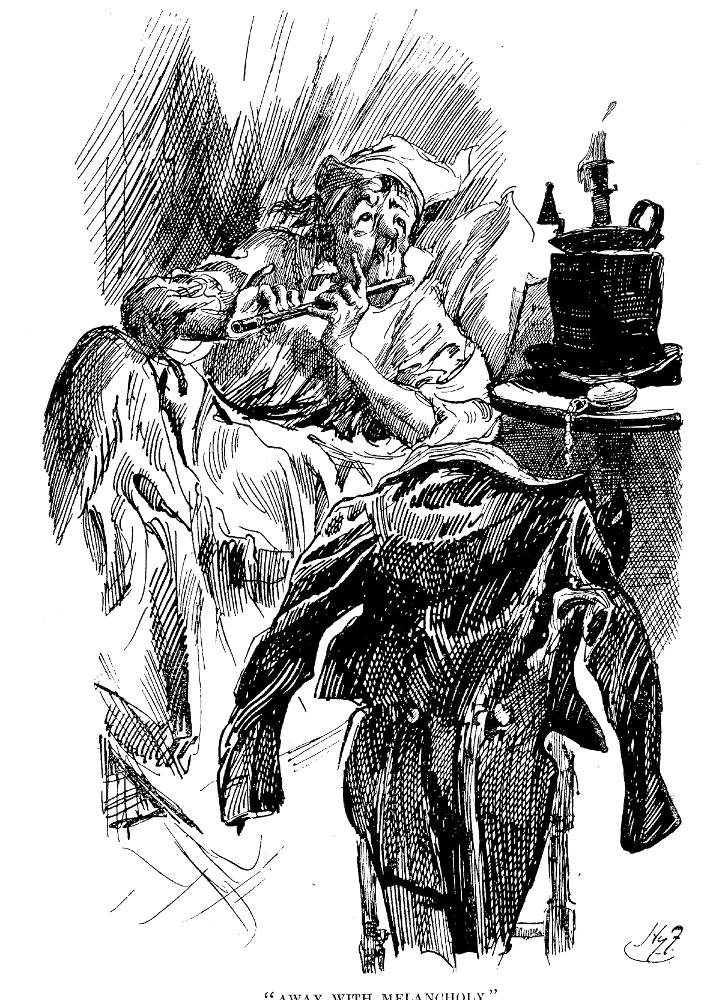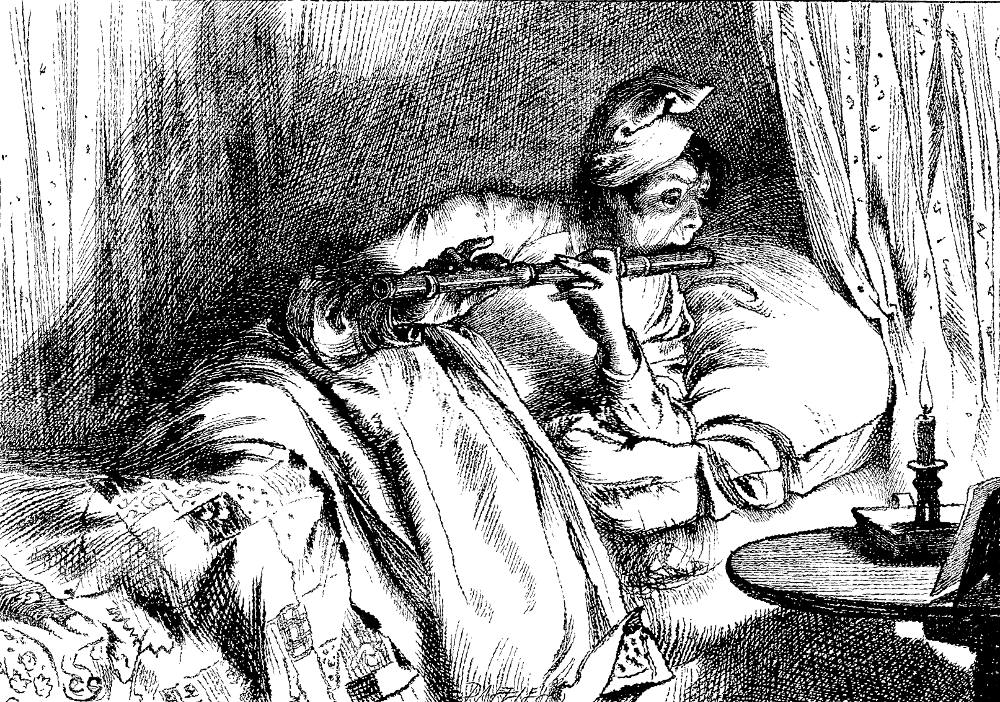 Left: Harry Furniss's version of this famous illustration of the musical clerk: "Away with Melancholy" from The Charles Dickens Library Edition (1910). Right: Charles Green provides better modelled, more realistic figure for the same scene in The air was, "Away with  Melancholy." (1876).
Related Resources Including Other Illustrated Editions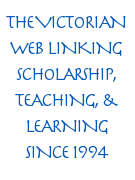 Scanned images and texts by Philip V. Allingham. [You may use this image without prior permission for any scholarly or educational purpose as long as you (1) credit the person who scanned the image and (2) link your document to this URL in a web document or cite the Victorian Web in a print one.]
Bibliography
Dickens, Charles. The Old Curiosity Shop in Master Humphrey's Clock. Illustrated by Phiz, George Cattermole, Samuel Williams, and Daniel Maclise. 3 vols. London: Chapman and Hall, 1840.
---
Last modified 9 November 2020