The Picture Gallery — Sir Andrew Puzzled
Phiz
Dalziel
October 1848
Steel-engraving, dark plate, facing p. 203.
13.3 cm high by 9.6 cm wide (5 ¼ by 3 ¾ inches), framed.
Fourteenth illustration for Roland Cashel, published serially by Chapman and Hall (1848-49).
Scanned image and text by Philip V. Allingham.
[You may use these images without prior permission for any scholarly or educational purpose as long as you (1) credit the photographer and (2) link your document to this URL in a web document or cite the Victorian Web in a print one.]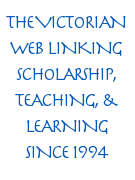 Passage Illustrated: Sir Andrew Puzzled at Cashel's Dublin Picture Gallery
"I think a Correggio," said Cashel, confused at the sudden artifice; "but who has the catalogue? — oh, Sir Andrew; tell us about number fifty-eight."
"Fefty-eight, fefty-eight?" mumbled Sir Andrew a number of times to himself, and then, having found the number, he approached the picture and surveyed it attentively.
"Well, Sir, what is it called?" said Olivia.
"It's vara singular," said Sir Andrew, still gazing at the canvas, "but doubtless Correggio knew weel what he was aboot. This," said he, "is a picture of Sain John the Baptist in a raiment of caamel's hair."
No sense of propriety was proof against this announcement; a laugh, loud and general, burst forth, during which Lady Janet, snatching the book indignantly from his hands, cried, —
"You were looking at sixty-eight, Sir Andrew, not fifty-eight; and you have made yourself perfectly ridiculous."
"By my saul, I believe so," muttered the old gentleman, in deep anger. "I've been looking at 'saxty-eight' ower long already!"
Fortunately, this sarcasm was not heard by her against whom it was directed, and they who did hear it were fain to suppress their laughter as well as they were able. The party was now increased by the arrival of the Dean and his "ancient," Mr. Softly, to the manifest delight of Mrs. Kennyfeck, who at once exclaimed, —
"Ah, we shall now hear something really instructive." [Chapter XXII, "Visit to the 'Cashel Picture-Gallery'," 203]
Commentary: Sir Andrew rather than the Dean made the butt of the Joke
"Ignored the schools of France and Spain,  And of the Netherlands not surer, He knew not Cuyp from Claude Lorraine, Nor Dow from Albert Durer." Bell's "Images."
To make Sir Andrew's blunder all the more comical, Phiz has placed a half-naked nymph with a skull before the puzzled Scot; the figure is obviously not that of John the Baptist. Olivia Kennyfeck (probably the young lady left of Mrs. Kennyfeck) has just remarked to Roland: "'I think you said it was a Correggio, Mr. Cashel,' as they stood before a very lightly-clad Magdalen, who seemed endeavoring to make up for the deficiency of her costume by draping across her bosom the voluptuous masses of her golden hair" (203). However, in the engraving Cashel is already deferentially speaking to the comical military man, so readily identifiable by his exaggerated Scots brogue, and the ladies seem vastly amused at his egregious error. The florid figure left of Sir Andrew is Mrs. Kennyfeck, and the rather censorious, older woman (left) is likely Sir Andrew's wife. Eavesdropping Lady Janet is likely the figure to the right, and Softly the male figure to the left. Oddly enough, Phiz has entirely omitted the second and third most significant figures in the scene, the visiting English Punch humourist, Mr. Elias Howie, whom Lever introduces on the first page of Chapter Twenty-two, and that familiar self-important know-it-all, the Dean, a continuing comic character.
Bibliography
Lever, Charles. Roland Cashel. With 39 illustrations and engraved title-vignette by Phiz. London: Chapman & Hall, 1850.
Lever, Charles. Roland Cashel. Illustrated by Phiz [Hablot Knight Browne]. Novels and Romances of Charles Lever. Vols. I and II. In two volumes. Boston: Little, Brown, 1907. Project Gutenberg. Last Updated: 19 August 2010.
Steig, Michael. Chapter One, "Illustration, Collaboration, and Iconography." Dickens and Phiz. Bloomington: Indiana U. P., 1978. Pp. 1-23.
Stevenson, Lionel. Chapter X, "Onlooker in Florence, 1847-1850." Dr. Quicksilver: The Life of Charles Lever. London: Chapman and Hall, 1939. Pp. 165-183
---

Victorian
Web

Illustra-
tion

Phiz

Roland
Cashel

Next
Created 5 October 2002 Last modified 29 December 2022