Reading the Love-Letter — Phiz's fifteenth contribution, the twentieth illustration in the series, Chap. XX (24 April 1841, Part 11)). 3 ⅛ x 4 ½ inches (8.1 cm high by 11 cm wide), Volume Three, Part 54 of Master Humphrey's Clock, in which Dickens's Barnaby Rudge originally appeared. The 1849 Bradbury and Evans two-volume edition: centre of 45 in Vol. III. Running Head: "Master Humphrey's Clock" (44). [Click on the images in order to enlarge them.]
Passage Illustrated: Dolly Varden delivers a letter to Emma Haredale
Dolly had one undoubtedly, and it was not a tough one either, though there was a little mist of coquettishness about it, such as sometimes surrounds that sun of life in its morning, and slightly dims its lustre. Thus, when Emma rose to greet her, and kissing her affectionately on the cheek, told her, in her quiet way, that she had been very unhappy, the tears stood in Dolly's eyes, and she felt more sorry than she could tell; but next moment she happened to raise them to the glass, and really there was something there so exceedingly agreeable, that as she sighed, she smiled, and felt surprisingly consoled.
"I have heard about it, miss," said Dolly, "and it's very sad indeed, but when things are at the worst they are sure to mend."
"But are you sure they are at the worst?" asked Emma with a smile.
"Why, I don't see how they can very well be more unpromising than they are; I really don't," said Dolly. "And I bring something to begin with."
"Not from Edward?"
Dolly nodded and smiled, and feeling in her pockets (there were pockets in those days) with an affectation of not being able to find what she wanted, which greatly enhanced her importance, at length produced the letter. As Emma hastily broke the seal and became absorbed in its contents, Dolly's eyes, by one of those strange accidents for which there is no accounting, wandered to the glass again. She could not help wondering whether the coach-maker suffered very much, and quite pitied the poor man.
It was a long letter — a very long letter. . . . [Chapter the Twentieth, 45]
Commentary
Fred Barnard pays as much attention to 18th c. realia and fashions as to the characters in Emma Haredale and Dolly Varden (1874).
Edward Chester, banned from The Warren, has arranged that Dolly Varden should deliver a letter on his behalf to Emma Hardeale without his uncle's knowledge. Dolly, however, expresses not the least interest in the contents of the letter, and passes the time by studying the effect of her fashionable outfit in Emma's wall-mirror, above which the illustrator has positioned emblematic peacock feathers to underscore Dolly's vanity about her personal appearance. However, Emma has artistic interests and pursuits unknown to Dolly, as Phiz suggests through the drawing portfolio and lute by her oversized armchair. Thus, Phiz effectively presents his contrasting heroines, the vain but generally well-meaning middle-class Dolly, and the more intellectual (and conflicted) aristocratic Emma. The realia with which Phiz has filled the room do not merely suggest Emma's comfortable lifestyle. The bird in the gilded cage and fishbowl (right) both imply the strict limitations that Emma's uncle has placed upon her.
Related Material including Other Illustrated Editions of
Barnaby Rudge
Scanned image and text by Philip V. Allingham. [You may use this image without prior permission for any scholarly or educational purpose as long as you (1) credit the person who scanned the image and (2) link your document to this URL in a web document or cite the Victorian Web in a print one.]
Bibliography
Dickens, Charles. Barnaby Rudge. Illustrated by Hablot K. Browne ('Phiz') and George Cattermole. London: Chapman and Hall, 1841; rpt., Bradbury & Evans, 1849.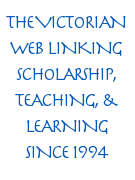 ________. Barnaby Rudge — A Tale of the Riots of 'Eighty. Illustrated by Fred Barnard. The Household Edition. 22 vols. London: Chapman and Hall, 1874. VII.
Hammerton, J. A. "Ch. XIV. Barnaby Rudge." The Dickens Picture-Book. The Charles Dickens Library Edition, illustrated by Harry Furniss. London: Educational Book Co., 1910. 213-55.
Vann, J. Don. "Charles Dickens. Barnaby Rudge in Master Humphrey's Clock, 13 February-27 November 1841." New York: MLA, 1985. 65-66.
---
Created 5 July 2002

Last modified 9 December 2020