The Locksmith Dressing for Parade — thirty-ninth illustration for the novel, tailpiece for Chap. XLI by Hablot Knight Browne (Phiz). 10 July 1841 (Part 22). 3 ¼ by 4 ½ inches (8.5 cm by 11.9 cm), vignetted. Volume Three, Part 65 of Master Humphrey's Clock, in which Dickens's Barnaby Rudge originally appeared. The 1849 Bradbury and Evans two-volume edition: 175. Running head: "Master Humphrey's Clock" (174). [Click on the images in order to enlarge them.]
Context of the Illustration: The Locksmith Prepares to do battle with the Rioters
As there was to be a grand parade of the Royal East London Volunteers that afternoon, the locksmith did no more work; but sat down comfortably with his pipe in his mouth, and his arm round his pretty daughter's waist, looking lovingly on Mrs V., from time to time, and exhibiting from the crown of his head to the sole of his foot, one smiling surface of good humour. And to be sure, when it was time to dress him in his regimentals, and Dolly, hanging about him in all kinds of graceful winning ways, helped to button and buckle and brush him up and get him into one of the tightest coats that ever was made by mortal tailor, he was the proudest father in all England.
"What a handy jade it is!" said the locksmith to Mrs. Varden, who stood by with folded hands — rather proud of her husband too — while Miggs held his cap and sword at arm's length, as if mistrusting that the latter might run some one through the body of its own accord; "but never marry a soldier, Doll, my dear."
Dolly didn't ask why not, or say a word, indeed, but stooped her head down very low to tie his sash.
"I never wear this dress," said honest Gabriel, "but I think of poor Joe Willet. I loved Joe; he was always a favourite of mine. Poor Joe! — Dear heart, my girl, don't tie me in so tight."
Dolly laughed — not like herself at all — the strangest little laugh that could be — and held her head down lower still.
"Poor Joe!" resumed the locksmith, muttering to himself; "I always wish he had come to me. I might have made it up between them, if he had. Ah! old John made a great mistake in his way of acting by that lad — a great mistake. — Have you nearly tied that sash, my dear?" [Chapter the Forty-first, Vol. III, 175-76]
Commentary: The Bourgeois Volunteer Soldier versus the Artisan
Fred Barnard's portrait of the proud, unpretentious artisan in his workshop: Gabriel Varden (1874).
In the original 1841 serial illustrations, Phiz presents the locksmith, Gabriel Varden, as a bourgeois businessman, henpecked husband, and sometimes exasperated master of a truculent apprentice and sour maid. Varden does not appear as a skilled artisan at his forge as he does here in a three-quarter page, full-length portrait. In the equivalent illustration for Chapter 41 in the serial, Phiz shows him as an elegantly attired volunteer soldier in The Locksmith Dressing for Parade being assisted by his wife, daughter, and Miggs, the maid. Instead of dwelling on his domestic circumstances, Barnard shows Varden as a competent iron-worker at his forge and workbench. Barnard's portrait is an interesting response to Phiz's presentation of Varden as an amateur soldier, immaculately decked out in an impressive uniform. Since Varden as a young man had yearned for such a red coat, this moment of preparation to join the ranks of the Royal East London Volunteers that very afternoon must be highly gratifying for him. He haughtily holds up his head as Dolly ties his regimental sash and Miggs waits to hand Dolly the sword in its decorative scabbard. Gabriel's making himself a pillar of the establishment and a guardian of law and order also seems particularly agreeable to Mrs. Varden, who appreciatively assesses the effect of the uniform. On the mantle piece of the fireplace in the Vardens' parlour Phiz has prominently placed a small house. This is in fact a collection box for the Protestant Association. Prior to lunch and the arming of her husband for his military parade, Mrs. Varden has lamented the fact that neither her husband nor her daughter has made any coin donations, but praised Miggs for her modest contribution to the small red-brick house. Dolly's reaction to her father's reminiscing about Joe Willet leads to her having to abandon assisting her father with his sash as she leaves the room in tears.
The scene prepares readers for the active role that Varden will play in helping the forces of law and order quell the No-Popery riots. Dickens had originally thought about the novel as being the artisan's story rather than Barnaby's or Edward Chester's or Joe Willet's, for his original contract with publisher John Macrone in 1836 specified that he would produce as his very first novel for that sharp practitioner a story entitled Gabriel Vardon, the Locksmith of London. The book had continued on the back-burner as other projects seized Dickens's attention. Richard Bentley had infuriated Dickens by advertising this putative novel in The Morning Herald as "preparing for publication" in Bentley's Miscellany, a peremptory move that led directly to Dickens's resigning as Bentley's editor. Eventually the long-projected novel appeared under another title entirely under a different publisher's imprint.
Illustrations involving Miss Miggs in Other Editions (1867 and 1910)
Left: Sol Eytinge, Jr.'s Diamond edition illustration: Mr. and Mrs. Varden and Miss Miggs in Chapter 18 (1867). Right: Harry Furniss's only representation of the Vardens' maid in a Varden family scene, The Dressing of Varden in his Regimentals (1910).
Related Material including Other Illustrated Editions of
Barnaby Rudge
Scanned image and text by Philip V. Allingham. [You may use this image without prior permission for any scholarly or educational purpose as long as you (1) credit the person who scanned the image and (2) link your document to this URL in a web document or cite the Victorian Web in a print one.]
Bibliography
Dickens, Charles. Barnaby Rudge. Illustrated by Hablot K. Browne ('Phiz') and George Cattermole. London: Chapman and Hall, 1841; rpt., Bradbury & Evans, 1849.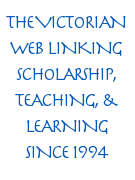 ________. Barnaby Rudge. Ed. Kathleen Tillotson. Illustrated by Hablot K. Browne ('Phiz') and George Cattermole. The New Oxford Illustrated Dickens. London: Oxford University Press. 1954, rpt. 1987.
________. Barnaby Rudge and Hard Times. Illustrated by Sol Eytinge, Jr. The Diamond Edition. 16 vols. Boston: Ticknor & Fields, 1867. IX.
________. Barnaby Rudge — A Tale of the Riots of 'Eighty. Illustrated by Fred Barnard. The Household Edition. 22 vols. London: Chapman and Hall, 1874. VII.
________. Barnaby Rudge. Illustrated by Harry Furniss. The Charles Dickens Library Edition. London: Educational Book Company, 1910. VI.
Hammerton, J. A. "Ch. XIV. Barnaby Rudge." The Dickens Picture-Book. The Charles Dickens Library Edition, illustrated by Harry Furniss. London: Educational Book Co., 1910. 213-55.
Vann, J. Don. "Charles Dickens. Barnaby Rudge in Master Humphrey's Clock, 13 February-27 November 1841." New York: MLA, 1985. 65-66.
---
Last modified 17 December 2020