The Dressing of Varden in his Regimentals (p. 322) — Chapter 41, 3 ½ by 5 ⅝ inches (9.2 cm high x 14.4 cm wide), vignetted, seventeenth illustration in Charles Dickens's Barnaby Rudge, Charles Dickens Library Edition (1910), facing VI, 320. Original caption: "What a handy jade it is" said the locksmith to Mrs. Varden, who stood by with folded hands — rather proud of her husband too — while Miggs held his cap and sword at arm's length, as if mistrusting that the latter might run some one through the body of its own accord; "but never marry a soldier, Doll, my dear." [Click on the image to enlarge it.]
Context of the Illustration: Varden in Royal East London regimentals
As there was to be a grand parade of the Royal East London Volunteers that afternoon, the locksmith did no more work; but sat down comfortably with his pipe in his mouth, and his arm round his pretty daughter's waist, looking lovingly on Mrs V., from time to time, and exhibiting from the crown of his head to the sole of his foot, one smiling surface of good humour. And to be sure, when it was time to dress him in his regimentals, and Dolly, hanging about him in all kinds of graceful winning ways, helped to button and buckle and brush him up and get him into one of the tightest coats that ever was made by mortal tailor, he was the proudest father in all England.
"What a handy jade it is!" said the locksmith to Mrs. Varden, who stood by with folded hands — rather proud of her husband too — while Miggs held his cap and sword at arm's length, as if mistrusting that the latter might run some one through the body of its own accord; "but never marry a soldier, Doll, my dear." [Chapter XLI, 322]
The Original Conception of the Dressing of the Locksmith as Volunteer Soldier
Left: Phiz's original illustration for this chapter, The Locksmith Dressing for Parade (10 July 1841). Right: Detail of Miggs in Furniss's version of this scene suggests that Furniss modelled his Miggs on Phiz's.
Related Material including Other Illustrated Editions of
Barnaby Rudge
Scanned image, colour correction, sizing, caption, and commentary by Philip V. Allingham. [You may use this image without prior permission for any scholarly or educational purpose, as long as you (1) credit the person who scanned the image, and (2) link your document to this URL in a web document or cite the Victorian Web in a print one.]
Bibliography
Dickens, Charles. Barnaby Rudge in Master Humphrey's Clock. Illustrated by Phiz and George Cattermole. 3 vols. London: Chapman and Hall, 1841; rpt., Bradbury and Evans, 1849.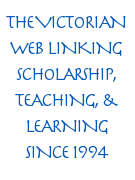 _______. Barnaby Rudge. Illustrated by Harry Furniss. The Charles Dickens Library Edition. London: Educational Book Company, 1910. VI.
---
Created 7 May 2020

Last modified 13 January 2021