A Rough Parting — third illustration for the novel, tailpiece for Chap. II, by Hablot Knight Browne (Phiz). 20 February 1841 (instalment 2). 3 ½ x 4 ½ inches (9.3 cm by 11.4 cm), vignetted, from instalment 45 in Master Humphrey's Clock, and published in Dickens's Barnaby Rudge in the 1849 Bradbury and Evans two-volume edition: 242. Running head: "Master Humphrey's Clock" (242). [Click on the images to enlarge them.]
Context of the Illustration: The Stranger Horsewhips Joe
The stranger adjusted his coat-collar about his face, and made no answer.
"You'll know me again, I see," he said, marking the young fellow's earnest gaze, when he had sprung into the saddle.
"The man's worth knowing, master, who travels a road he don't know, mounted on a jaded horse, and leaves good quarters to do it on such a night as this."
"You have sharp eyes and a sharp tongue, I find."
"Both I hope by nature, but the last grows rusty sometimes for want of using."
"Use the first less too, and keep their sharpness for your sweethearts, boy," said the man.
So saying he shook his hand from the bridle, struck him roughly on the head with the butt end of his whip, and galloped away; dashing through the mud and darkness with a headlong speed, which few badly mounted horsemen would have cared to venture, even had they been thoroughly acquainted with the country; and which, to one who knew nothing of the way he rode, was attended at every step with great hazard and danger. [Chapter the Second, 242]
Parallel Illustration from the British Household Edition (1874)
Fred Barnard's scene demonstrates, like Phiz's from the same chapter, the surly stranger's threatening nature, "Stand — let me see your face." in Ch. II.
Related Material including Other Illustrated Editions of
Barnaby Rudge
Scanned image and text by Philip V. Allingham. [You may use this image without prior permission for any scholarly or educational purpose as long as you (1) credit the person who scanned the image, and (2) link your document to this URL in a web document or cite the Victorian Web in a print one.]
Bibliography
Dickens, Charles. Barnaby Rudge in Master Humphrey's Clock. Illustrated by Phiz and George Cattermole. 3 vols. London: Chapman and Hall, 1841; rpt., Bradbury and Evans, 1849.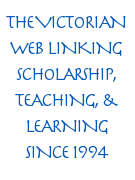 Hammerton, J. A. "Ch. XIV. Barnaby Rudge." The Dickens Picture-Book. The Charles Dickens Library Edition, illustrated by Harry Furniss. London: Educational Book Co., 1910. 213-55.
Lester, Valerie Browne. Phiz: The Man Who Drew Dickens. London: Chatto and Windus, 2004.
Steig, Michael. Chapter 3. "From Caricature to Progress: Master Humphrey's Clock to Martin Chuzzlewit." Dickens and Phiz. Bloomington & London: Indiana U. P., 1978. 53-85.
Vann, J. Don. "Charles Dickens. Barnaby Rudge in Master Humphrey's Clock, 13 February-27 November 1841." New York: MLA, 1985. 65-66.
---
Last modified 25 December 2020