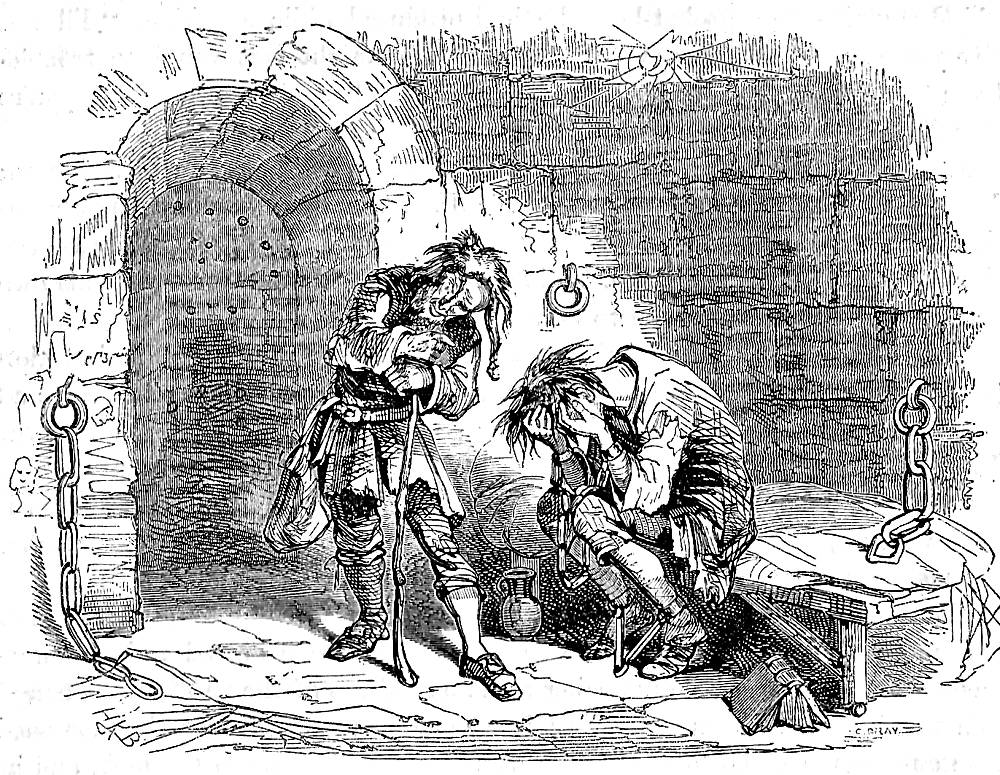 The Murderer's Confession from instalment 32 (18 September 1841) in Master Humphrey's Clock (Part 75), and published by Bradbury and Evans in volume form in 1849. 3 ¼ x 4 ½ inches (8.3 cm high by 11.4 cm wide), vignetted; composite woodblock headpiece: fifty-eighth illustration in the series for Dickens's Barnaby Rudge, Chapter the Sixty-second, 294. [Click on the image to enlarge it.]
The Context of the Illustration: Stagg and Old Rudge in Newgate
The blind man listened in silence.
"Fancy! Do I fancy that I killed him? Do I fancy that as I left the chamber where he lay, I saw the face of a man peeping from a dark door, who plainly showed me by his fearful looks that he suspected what I had done? Do I remember that I spoke fairly to him — that I drew nearer — nearer yet — with the hot knife in my sleeve? Do I fancy how he died? Did he stagger back into the angle of the wall into which I had hemmed him, and, bleeding inwardly, stand, not fall, a corpse before me? Did I see him, for an instant, as I see you now, erect and on his feet — but dead!"
The blind man, who knew that he had risen, motioned him to sit down again upon his bedstead; but he took no notice of the gesture.
"It was then I thought, for the first time, of fastening the murder upon him. It was then I dressed him in my clothes, and dragged him down the back-stairs to the piece of water. Do I remember listening to the bubbles that came rising up when I had rolled him in? Do I remember wiping the water from my face, and because the body splashed it there, in its descent, feeling as if it MUST be blood? [Chapter the Sixty-second, 296]
Commentary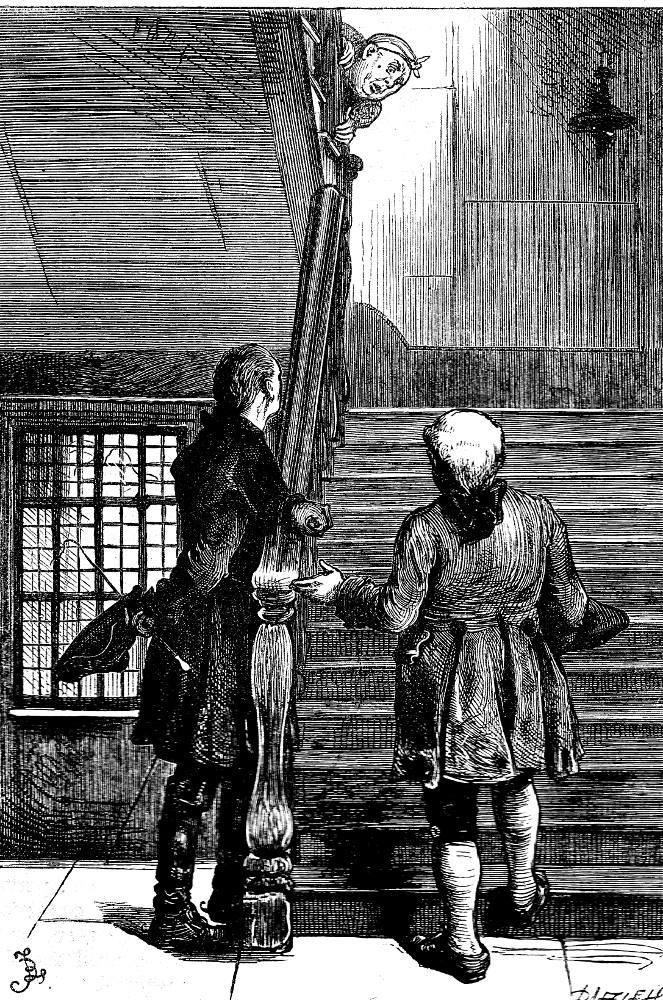 Fred Barnard chooses not to show Old Rudge in Newgate, but instead depicts Geoffrey Haredale's entreating the Lord Mayor at Mansion House to deal with the murderer whom he has apprehended and brought by carriage from Chigwell to London: "Will you come?" "I!" said the Lord Mayor most emphatically. "Certainly not" (Chapter LXI).
We have seen both of these antagonists before, but separately. Now they are reunited in the recently renovated prison of Newgate, a cell of which we have already seen in Barnaby in Newgate. By coincidence, the same Bow Street magistrate, Sir John Fielding, who had consigned Barnaby has just acceded to Geoffrey Haredale's entreaty to have Old Rudge bound over for the twenty-eight-year-old murder of his brother, Rteuben Haredale, Master of The Warren and Old Rudge's employer. In conversation with Stagg, Rudge reveals the circumstances under which he killed both the master and the steward, although he does not reveal his motive.< The similarity in the setting between the scene of Barnaby's incarceration and that of his father prompts the reader to wonder whether the two will encounter each other here, especially if the rioters, led by Hugh, succeed that night in breaking into Newgate and releasing the prisoners as they have planned.
Related Material including Other Illustrated Editions of
Barnaby Rudge
Scanned image and text by Philip V. Allingham. [You may use this image without prior permission for any scholarly or educational purpose as long as you (1) credit the person who scanned the image and (2) link your document to this URL in a web document or cite the Victorian Web in a print one.]
Bibliography
Dickens, Charles. Barnaby Rudge. Illustrated by Hablot K. Browne ('Phiz') and George Cattermole. London: Chapman and Hall, 1841; rpt., Bradbury & Evans, 1849.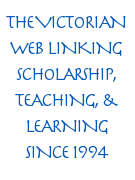 ________. Barnaby Rudge — A Tale of the Riots of 'Eighty. Illustrated by Fred Barnard. The Household Edition. 22 vols. London: Chapman and Hall, 1874. VII.
Hammerton, J. A. "Ch. XIV. Barnaby Rudge." The Dickens Picture-Book. The Charles Dickens Library Edition, illustrated by Harry Furniss. London: Educational Book Co., 1910. 213-55.
Steig, Michael. Chapter 3. "From Caricature to Progress: Master Humphrey's Clock to Martin Chuzzlewit." Dickens and Phiz. Bloomington & London: Indiana U. P., 1978. 53-85.
Vann, J. Don. "Charles Dickens. Barnaby Rudge in Master Humphrey's Clock, 13 February-27 November 1841." New York: MLA, 1985. 65-66.
---
Created 29 March 2019

Last modified 25 December 2020