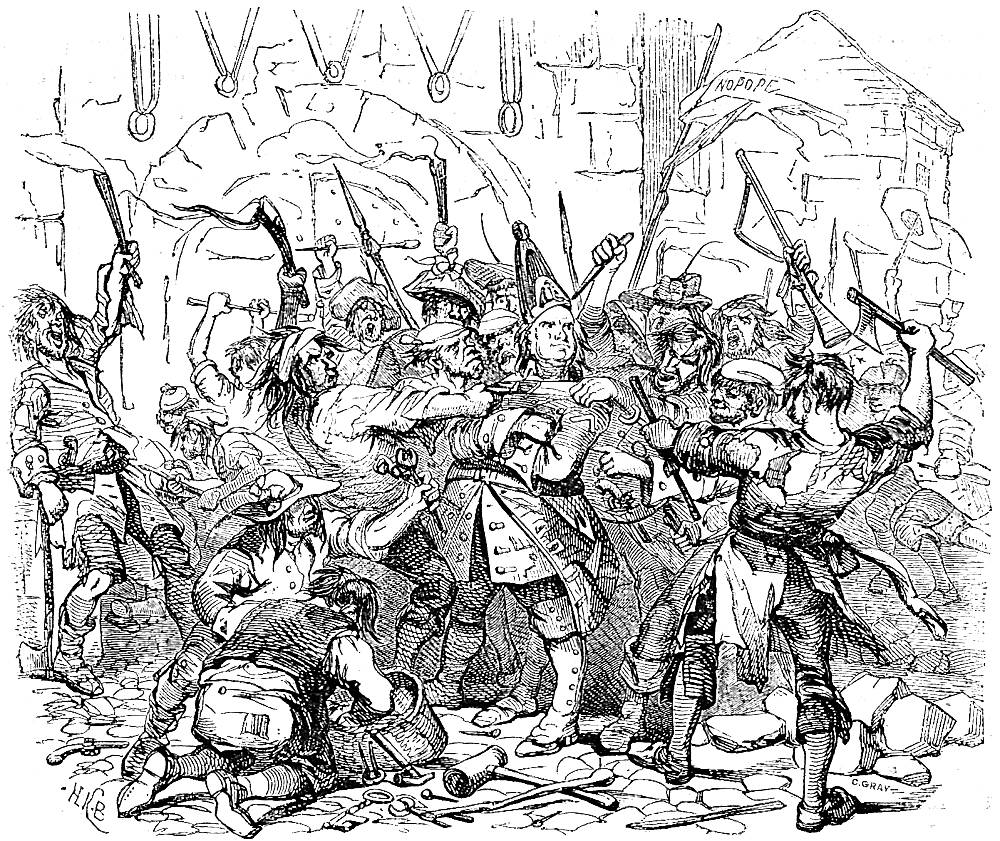 The Locksmith Undaunted from instalment 33 (25 September 1841) in Master Humphrey's Clock (Part 76), and published by Bradbury and Evans in volume form in 1849. 3 ¼ x 4 ½ inches (8.3 cm high by 11.3 cm wide), vignetted; composite woodblock engraving dropped into text: sixtieth illustration in the series for Dickens's Barnaby Rudge, Chapter the Sixty-fourth, 309. [Click on the images to enlarge them.]
Passage Illustrated: The Stalwart Locksmith at the Door of Newgate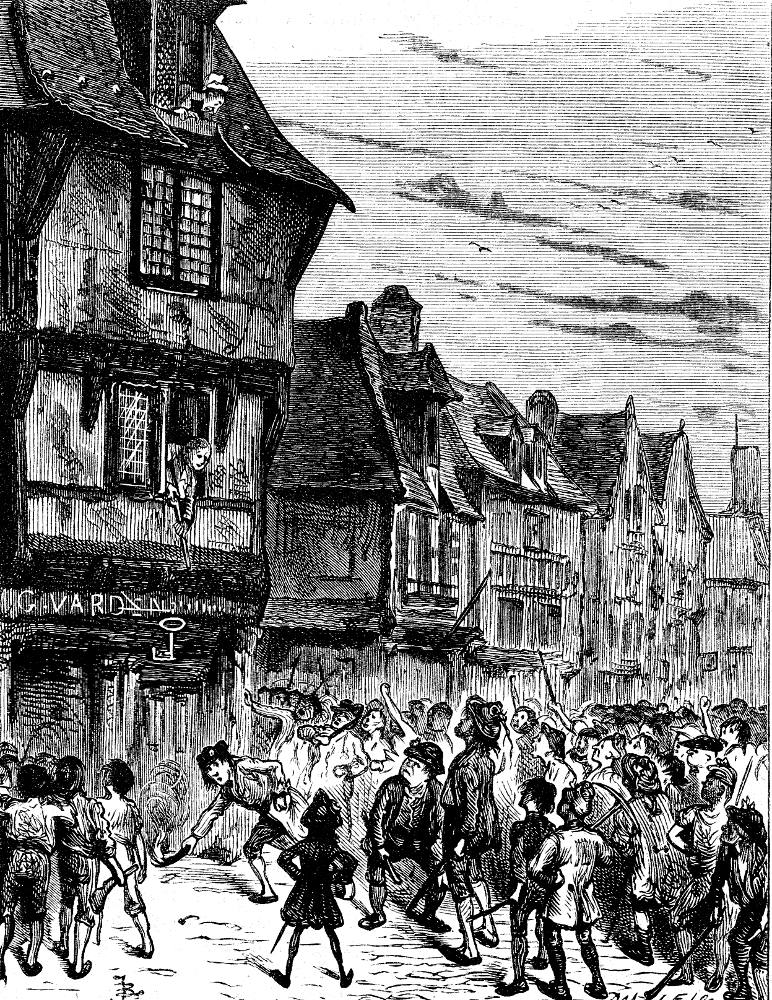 Fred Barnard shows Gabriel Varden's defiance of the mob that has arrived at his shop to carry him away to open the lock on the main gate at Newgate: "Stop!" cried the locksmith in a voice that made them falter — . . . (Chapter LXIII).
"You see how it is, sir?" cried Varden. "Keep 'em out, in King George's name. Remember what I have said. Good night!"
There was no more parley. A shower of stones and other missiles compelled the keeper of the jail to retire; and the mob, pressing on, and swarming round the walls, forced Gabriel Varden close up to the door.
In vain the basket of tools was laid upon the ground before him, and he was urged in turn by promises, by blows, by offers of reward, and threats of instant death, to do the office for which they had brought him there. "No," cried the sturdy locksmith, "I will not!"
He had never loved his life so well as then, but nothing could move him. The savage faces that glared upon him, look where he would; the cries of those who thirsted, like wild animals, for his blood; the sight of men pressing forward, and trampling down their fellows, as they strove to reach him, and struck at him above the heads of other men, with axes and with iron bars; all failed to daunt him. He looked from man to man, and face to face, and still, with quickened breath and lessening colour, cried firmly, "I will not!" [Chapter the Sixty-fourth, 309]
Related Material including Other Illustrated Editions of
Barnaby Rudge
Scanned image by Simon Cooke; colour correction, sizing, caption, and commentary by Philip V. Allingham. [You may use this image without prior permission for any scholarly or educational purpose, as long as you (1) credit the person who scanned the image, and (2) link your document to this URL in a web document or cite the Victorian Web in a print one.]
Bibliography
Dickens, Charles. Barnaby Rudge. Illustrated by Hablot K. Browne ('Phiz') and George Cattermole. London: Chapman and Hall, 1841; rpt., Bradbury & Evans, 1849.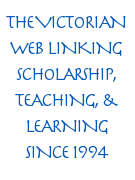 ________. Barnaby Rudge — A Tale of the Riots of 'Eighty. Illustrated by Fred Barnard. The Household Edition. 22 vols. London: Chapman and Hall, 1874. VII.
Hammerton, J. A. "Ch. XIV. Barnaby Rudge." The Dickens Picture-Book. The Charles Dickens Library Edition, illustrated by Harry Furniss. London: Educational Book Co., 1910. 213-55.
Steig, Michael. Chapter 3. "From Caricature to Progress: Master Humphrey's Clock to Martin Chuzzlewit." Dickens and Phiz. Bloomington & London: Indiana U. P., 1978. 53-85.
Vann, J. Don. "Charles Dickens. Barnaby Rudge in Master Humphrey's Clock, 13 February-27 November 1841." New York: MLA, 1985. 65-66.
---
Created 29 March 2020

Last modified 25 December 2020