To the Rescue from instalment 35 (9 October 1841) in Master Humphrey's Clock (Part 78), and published by Bradbury and Evans in volume form in 1849. 3 ¾ x 4 ⅛ inches (10.6 cm high by 11.5 cm wide), vignetted; composite woodblock engraving dropped into text: sixty-third illustration in the series for Dickens's Barnaby Rudge, tailpiece for Chapter the Sixty-seventh, 331. [Click on the images to enlarge them.]
Context of the Illustration: Joe Willet returns to the action
They hurried on, not the less quickly for this; and had reached the only vault which lay between them and the passage out, when suddenly, from the direction in which they were going, a strong light gleamed upon their faces; and before they could slip aside, or turn back, or hide themselves, two men (one bearing a torch) came upon them, and cried in an astonished whisper, "Here they are!"
At the same instant they pulled off what they wore upon their heads. Mr Haredale saw before him Edward Chester, and then saw, when the vintner gasped his name, Joe Willet.
Ay, the same Joe, though with an arm the less, who used to make the quarterly journey on the grey mare to pay the bill to the purple-faced vintner; and that very same purple-faced vintner, formerly of Thames Street, now looked him in the face, and challenged him by name.
"Give me your hand,' said Joe softly, taking it whether the astonished vintner would or no. 'Don't fear to shake it; it's a friendly one and a hearty one, though it has no fellow. Why, how well you look and how bluff you are! And you—God bless you, sir. Take heart, take heart. We'll find them. Be of good cheer; we have not been idle."
There was something so honest and frank in Joe's speech, that Mr Haredale put his hand in his involuntarily, though their meeting was suspicious enough. But his glance at Edward Chester, and that gentleman's keeping aloof, were not lost upon Joe, who said bluntly, glancing at Edward while he spoke:
"Times are changed, Mr Haredale, and times have come when we ought to know friends from enemies, and make no confusion of names. Let me tell you that but for this gentleman, you would most likely have been dead by this time, or badly wounded at the best."
"What do you say?" cried Mr. Haredale.
"I say," said Joe, "first, that it was a bold thing to be in the crowd at all disguised as one of them; though I won't say much about that, on second thoughts, for that's my case too. Secondly, that it was a brave and glorious action — that's what I call it — to strike that fellow off his horse before their eyes!"
"What fellow! Whose eyes!"
"What fellow, sir!" cried Joe: "a fellow who has no goodwill to you, and who has the daring and devilry in him of twenty fellows. I know him of old. Once in the house, he would have found you, here or anywhere. The rest owe you no particular grudge, and, unless they see you, will only think of drinking themselves dead. But we lose time. Are you ready?"
"Quite," said Edward. "Put out the torch, Joe, and go on. And be silent, there's a good fellow." [Chapter the Sixty-seventh, 331-32]
Commentary
Although years have passed since the opening illustrations involving Joe Willet, son of the publican of The Maypole in Chigwell, he is still a "strapping fellow," despite the loss of his arm in Britain's imperial wars abroad. In fact, as Dickens in Chapter LXXII explains, Joe enlisted in 1775, and served in the American revolutionary war. In the autumn of 1779 during a three-week siege, he lost his arm in defence of the fortress at Savannah, Georgia, against combined French and American forces. He returns to London just in time to effect a number of rescues, including Gabriel Varden at Newgate, and Dolly and Emma from their captivity by Sim Tappertit, Maypole Hugh, and the Gordon rioters. Joe's return to the main action prepares reader for the leading role he will play in the remainder of the novel.
Related Material including Other Illustrated Editions of
Barnaby Rudge
Scanned image and text by Philip V. Allingham. [You may use this image without prior permission for any scholarly or educational purpose as long as you (1) credit the person who scanned the image and (2) link your document to this URL in a web document or cite the Victorian Web in a print one.]
Bibliography
Dickens, Charles. Barnaby Rudge. Illustrated by Hablot K. Browne ('Phiz') and George Cattermole. London: Chapman and Hall, 1841; rpt., Bradbury & Evans, 1849.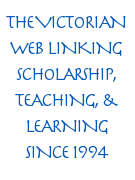 Hammerton, J. A. "Ch. XIV. Barnaby Rudge." The Dickens Picture-Book. The Charles Dickens Library Edition, illustrated by Harry Furniss. London: Educational Book Co., 1910. 213-55.
Vann, J. Don. "The Old Curiosity Shop in Master Humphrey's Clock, 25 April 1840-6 February 1841." Victorian Novels in Serial. New York: MLA, 1985. 64-65.
---
Created 29 March 2020

Last modified 10 October 2020