Edward Chester Relates His Adventures — seventh illustration for the novel, tailpiece for Chap. VI, fifth regular plate by Hablot Knight Browne (Phiz). 6 March 1841 (Part 4). 3 ½ x 4 ½ inches (8 cm by 11.4 cm), vignetted, from instalment 47 in Master Humphrey's Clock, and published in Dickens's Barnaby Rudge in the 1849 Bradbury and Evans two-volume edition: 264. Running head: "Master Humphrey's Clock" (266). This page marks the opening of the second (March) monthly number. [Click on the images to enlarge them.]
Context of the Illustration: Introducing Edward Chester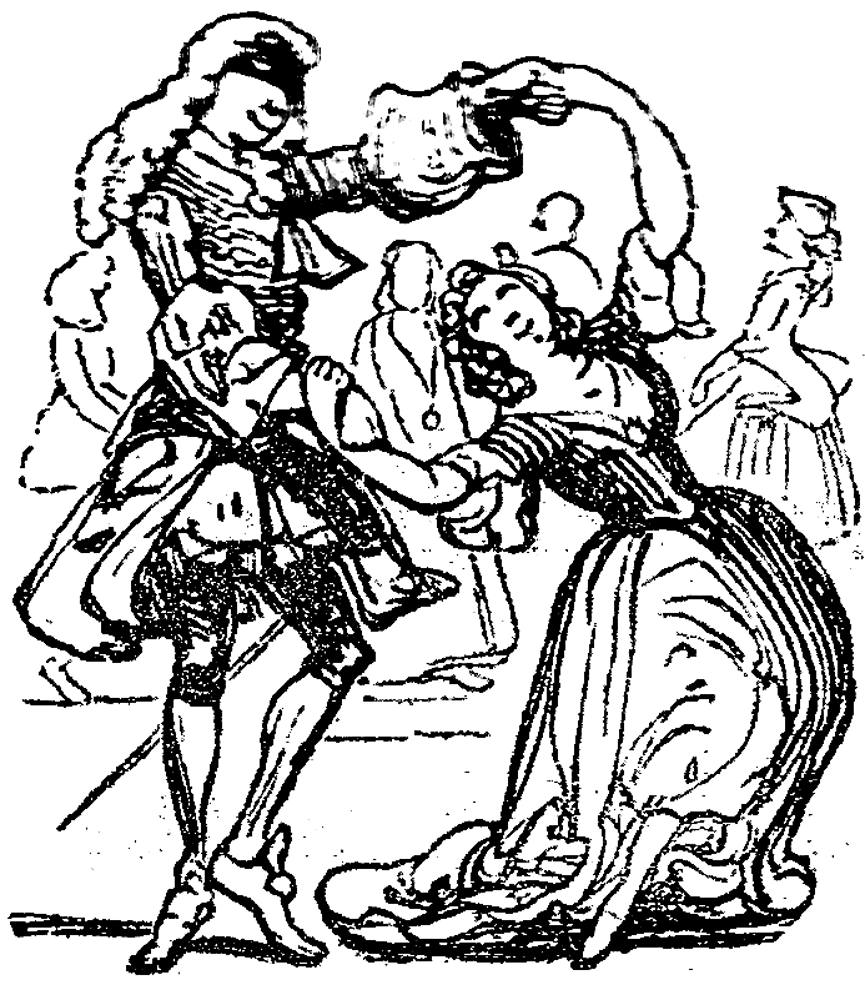 Phiz's ornamental "B" vignette-letter marks the opening of what was the novel's second monthly instalment: Masked Dancers.
They entered a homely bedchamber, garnished in a scanty way with chairs, whose spindle-shanks bespoke their age, and other furniture of very little worth; but clean and neatly kept. Reclining in an easy-chair before the fire, pale and weak from waste of blood, was Edward Chester, the young gentleman who had been the first to quit the Maypole on the previous night, and who, extending his hand to the locksmith, welcomed him as his preserver and friend.
"Say no more, sir, say no more," said Gabriel. "I hope I would have done at least as much for any man in such a strait, and most of all for you, sir. A certain young lady," he added, with some hesitation, 'has done us many a kind turn, and we naturally feel — I hope I give you no offence in saying this, sir?"
The young man smiled and shook his head; at the same time moving in his chair as if in pain.
"It's no great matter," he said, in answer to the locksmith's sympathising look, "a mere uneasiness arising at least as much from being cooped up here, as from the slight wound I have, or from the loss of blood. Be seated, Mr. Varden."
"If I may make so bold, Mr. Edward, as to lean upon your chair,' returned the locksmith, accommodating his action to his speech, and bending over him, "I'll stand here for the convenience of speaking low. Barnaby is not in his quietest humour to-night, and at such times talking never does him good."
"They both glanced at the subject of this remark, who had taken a seat on the other side of the fire, and, smiling vacantly, was making puzzles on his fingers with a skein of string. [Chapter the Sixth, 268]
Commentary: Edward Chester Relates His Adventures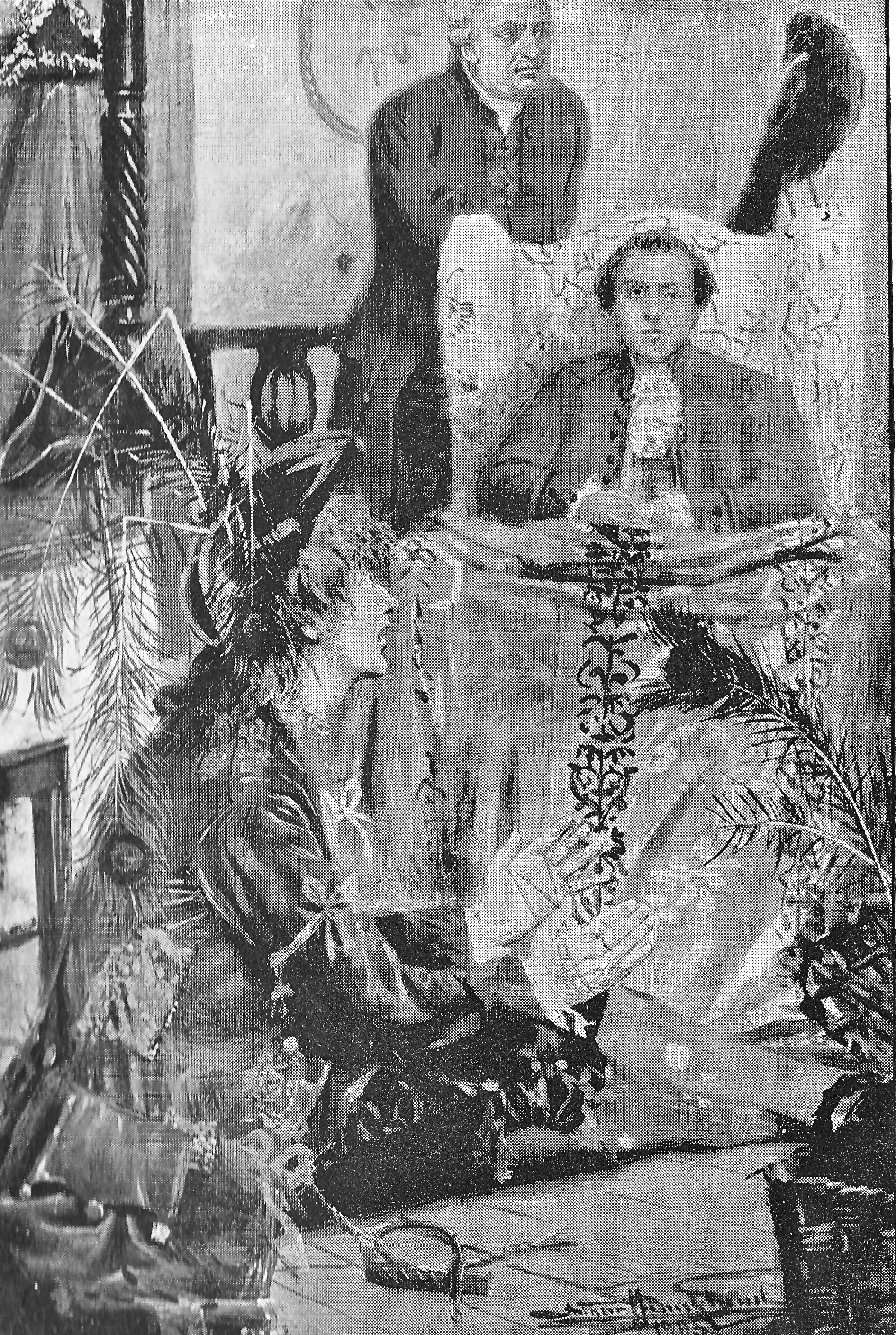 A. H. Buckland's frontispiece: Barnaby was making  puzzles with a skein of string (facing engraved title-page, 1900).
Although Phiz and Dickens have positioned this handsome wood-engraving Barnaby, Gabriel Varden, and Edweard Chester at the head of chapter six, the reader does not actually encounter the passage for three pages. The illustration, therefore, sets up expectations within the reader, who would obviously like to know who Edward Chester is, why he was attacked in the street, and whether he remembers anything of the assault. Alert readers may even have connected the assault with the surly stranger at the Maypole, who rode off toward London after assaulting Joe Willet in the third chapter. The reader has already encountered the prosperous London locksmith, Gabriel Varden, in the fifth illustration, It's a Poor Heart That Never Rejoices, and Edward Chester and Barnaby Rudge in the fourth, Succouring the Wounded. To suggest his lack of mental competency, Phiz has Barnaby abstractedly playing with a skein of yarn, while Grip attends to the conversation between Varden and Chester, who has apparently been trying read a book (the central object on the floor at his feet.
Related Material including Other Illustrated Editions of
Barnaby Rudge
Scanned image and text by Philip V. Allingham. [You may use this image without prior permission for any scholarly or educational purpose as long as you (1) credit the person who scanned the image, and (2) link your document to this URL in a web document or cite the Victorian Web in a print one.]
Bibliography
Dickens, Charles. Barnaby Rudge in Master Humphrey's Clock. Illustrated by Phiz and George Cattermole. 3 vols. London: Chapman and Hall, 1841; rpt., Bradbury and Evans, 1849.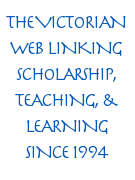 _______. Barnaby Rudge. Illustrated by A. H. Buckland. London and Glasgow: Collins Clear-type Press. 1900.
Hammerton, J. A. "Ch. XIV. Barnaby Rudge." The Dickens Picture-Book. The Charles Dickens Library Edition, illustrated by Harry Furniss. London: Educational Book Co., 1910. 213-55.
Vann, J. Don. "Charles Dickens. Barnaby Rudge in Master Humphrey's Clock, 13 February-27 November 1841." New York: MLA, 1985. 65-66.
---
Created 5 July 2002

Last modified 25 December 2020