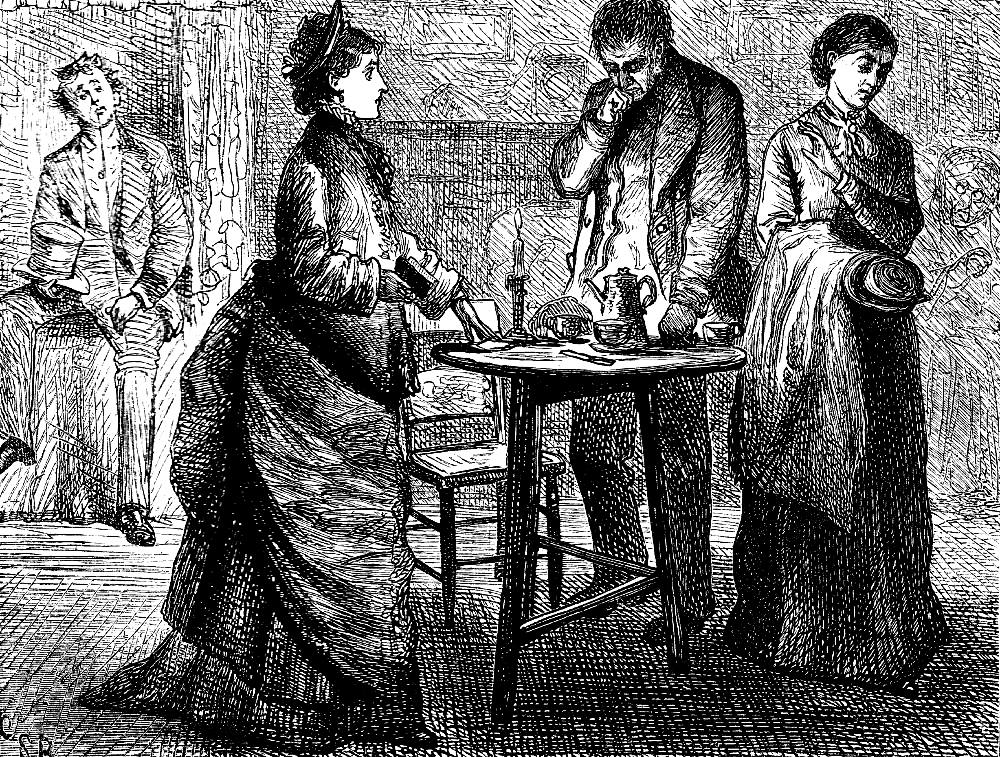 "Rachael, will you tell Him — for you know how, without offense — that this is freely his, to help him on his way?" by Charles S. Reinhart. 13.1 cm wide by 10.1 cm high. This plate illustrates Book Two, "Reaping," Chapter Six, "Fading Away" in Charles Dickens's Hard Times (American Household Edition, 1876), 180. Running head: "Stephen's Departure" (180).
Passage Illustrated
"Weel, ma'am," said Stephen, making the best of it, with a smile; "when I ha' finished off, I mun quit this part, and try another. Fortnet or misfortnet, a man can but try; there's nowt to be done wi'out tryin' — cept laying down and dying."
"How will you travel?"
"Afoot, my kind ledy, afoot."
Louisa coloured, and a purse appeared in her hand. The rustling of a bank-note was audible, as she unfolded one and laid it on the table.
"Rachael, will you tell him — for you know how, without offence — that this is freely his, to help him on his way? Will you entreat him to take it?"
"I canna do that, young lady," she answered, turning her head aside. "Bless you for thinking o' the poor lad wi' such tenderness. But 'tis for him to know his heart, and what is right according to it." [Book Two, "Reaping," Chapter Six, "Fading Away," 179]
Commentary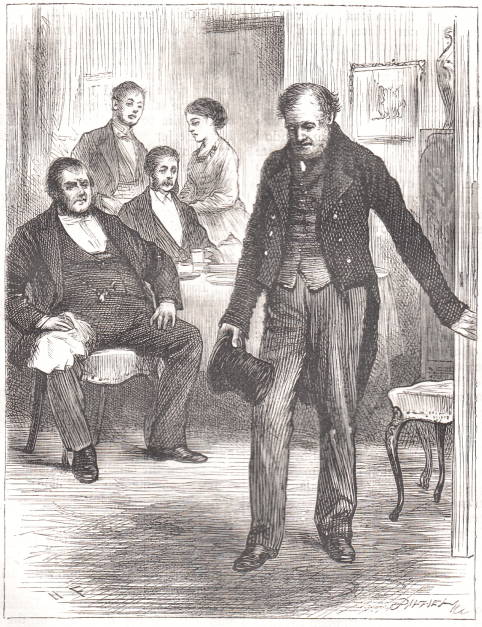 Right: Harry French's version of the action prior to Stephen's determining to leave Coketown as both his employer and mates have rejected him: "Heaven help us aw in this world!" (1876).
In Stephen's rooms, the sacramental teatable (the identical, three-legged model shown and described in the earlier scene in that room) is spread for a disconsolate Rachael and an enquiring Louisa, purse in hand, offering her charity to the alienated Stephen, and a melancholy, detached Tom sitting on the bed which was the location of a life-and-death drama in plate 5. For the first time in her life, Dickens comments, Louisa finds herself in the home of one of the thousands of Coketown hands (whose labour has made her father and her husband rich), even though she has walked among them all her life. Shortly (in fact, at the bottom of page 179 and the top of the very page on which the illustration of the earlier moment occurs), Tom is to take advantage of Stephen's being rejected by both men and masters to frame him for the impending "robbery."
As in the text, Stephen has lit the candle and "set out his little tea-board" with teapot, bread, sugar, butter, and only two cups, for "so large a party necessitated the borrowing of a cup" for the first guest, Mrs. Pegler, who has felt compelled to hide in a corner (perhaps, upper-right in Reinhart's plate) when her daughter-in-law arrives. Rachael, as in the text, stands apart, holding both her shawl and bonnet. In contrast to Rachael's homely skirt and blouse, Louisa wears a multi-layered skirt with a bustle-back. Reinhart depicts Stephen as Dickens describes him only minutes before the dialogue in the caption: "Stephen had remained quietly attentive in his usual thoughtful attitude, with his chin in his hand" (the other remains on the table, "doubled" as it was on the previous page). Although the caption indicates she is talking to Rachael, Rachael is turned away, and Stephen directs his thoughtful gaze at the tea-table. Tom is still on the bed, swinging one leg listlessly, "and sucking his walking-stick with sufficient unconcern" (179) — in fact, in three of Reinhart's four representations of him Tom is sucking on something (a straw, a cigar, or his cane), subtly suggesting his infantile self-absorption.
Scanned image and text by Philip V. Allingham [You may use this image without prior permission for any scholarly or educational purpose as long as you (1) credit the person who scanned the image and (2) link your document to this URL in a web document or cite the Victorian Web in a print one.]
Bibliography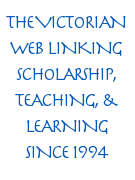 Dickens, Charles. Hard Times for These Times. Illustrated by C. S. Reinhart. The Household Edition. New York: Harper and Brothers, 1876.
_______. Hard Times for These Times. Illustrated by Harry French. The Household Edition. London: Chapman and Hall, 1877.
Houfe, Simon. The Dictionary of Nineteenth-Century British Book Illustrators and Caricaturists. Woodbridge, Suffolk: Antique Collectors' Club, 1978.
Pennell, Joseph. The Adventures of An Illustrator Mostly in Following His Authors in America and Europe. Boston: Little, Brown & Co., 1925.
---
Created 22 October 2002

Last modified 1 August 2020