Introduction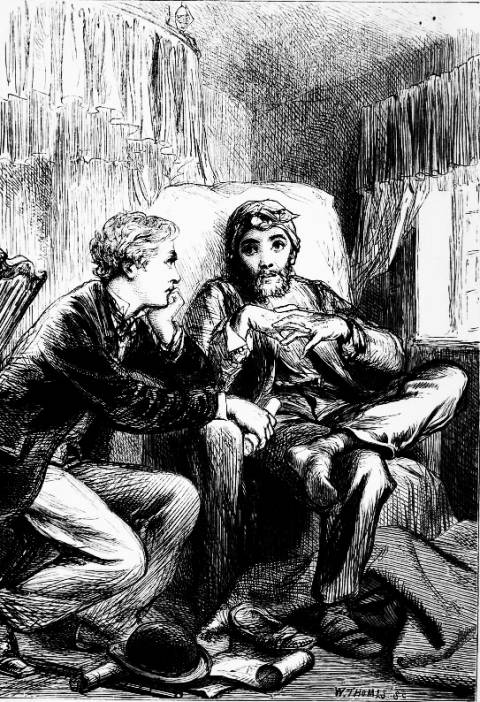 George Housman Thomas (1824-1867) was born in London as the son of a shipbroker, and after going to school in Trowbridge, Wiltshire, not far from Bath, he was apprenticed to George Bonnar, a wood-engraver. Early success came with the Society of Arts award of a silver palette for his depiction of the beginning of the oyster season, Please to Remember the Grotto, in 1839. He then went to Paris with his brother-in-law, who had also been apprenticed to Bonnar, and set up a wood-engraving business there. "At the same time," says his Times obituary, "he commenced work as an illustrator of books, and his productions attracted the notice of some Americans, by whom he was engaged to go to New York to illustrate a newspaper." During his two years in New York with Harrison and his own younger brother William Luson Thomas (1830-1800), he also engraved designs for American banknotes. Returning to England because of poor health, he began a long-term association with the Illustrated London News, and according to the Brothers Dalziel became "one of the first, if not the first, to draw on wood direct from life" (qtd. in Bills). Further travels, this time to Italy in 1848, followed. His dramatic sketches of "the principal episodes of the siege of Rome" apparently made an impression on the Queen herself. From 1854 onwards
he was continually employed by the Queen to commemorate the principal events of the time, in which the Queen or the Royal family were the chief actors, and this, not only by the production of many im­portant oil paintings, such as the Queen distributing Crimean medals to the soldiers in St. James's Park, and the Queen and Prince Consort at Aldershott (now at the Leeds Exhibition), but by a series of sketches in pencil and water-colour, which form an album of great value, be­longing to Her Majesty, to which his wonderful power of expressing character and his great delicacy of execution were peculiarly adapted. ("The Late George Housman Thomas")
Eleven of his works are currently in the Royal Collection (see below), and one, Buckingham Palace: Queen Victoria and Prince Albert Inspecting Wounded Grenadier Guardsman (1855), is illustrated in Victoria and Albert: Art and Love (see Marsden 191).
Thomas's obituary continues by praising him as a "designer of illustrated books," and for his inventiveness, vigour and accuracy as an artist, picking out his work for Harriet Beecher Stowe's Uncle Tom's Cabin as his masterpiece, and suggesting that his sketches of slaves during his early stay in America would have helped him here. Among others, Mark Bills particularly mentions his illustrations for Wilkie Collins's Armadale. Thomas's pencil and crayon portraits were also much admired, and there were other oil paintings besides those executed expressly for the Queen. Exhibited at the Academy not long before his death, for example, were two paintings entitled Apple-Blossom and Masterless.
Thomas was good at depicting horses — see offsite Violet with William Daborn in the Royal Collection. But, sadly, his career was blighted by a riding accident. Never having been robust, and having worked hard to support his large family of nine children, he never fully recovered from it. Remembered with affection as a kind, humorous and generous man, he died on a visit with his wife and children to Boulogne, where he had hoped to recover his strength. As an important footnote to his career, the ILN's refusal to lend his pictures for a retrospective exhibition of his work in 1869 led to his brother's estrangement from the journal. William Luson Thomas, "a wood engraver and publisher by trade and a social reformer by inclination" (Paxman 66), then went on to found his own highly influential journal, The Graphic, to which top-class socially aware artists like Luke Fildes contributed. G. H. Thomas had been a great influence on his brother, so both directly and indirectly he helped feed the impulse towards social realism in Victorian art. — Jacqueline Banerjee
Works
A selection of illustrations for Trollope's

Last Chronicle of Barset

(1866)
A selection of illustrations for Wilkie Collins's

Armadale

(1866)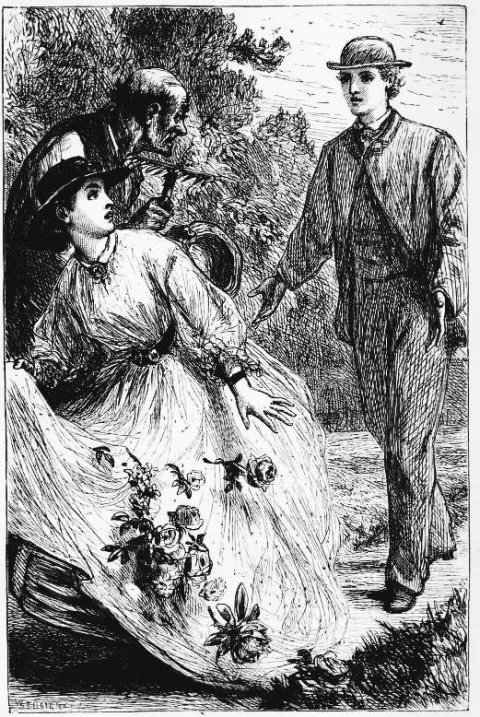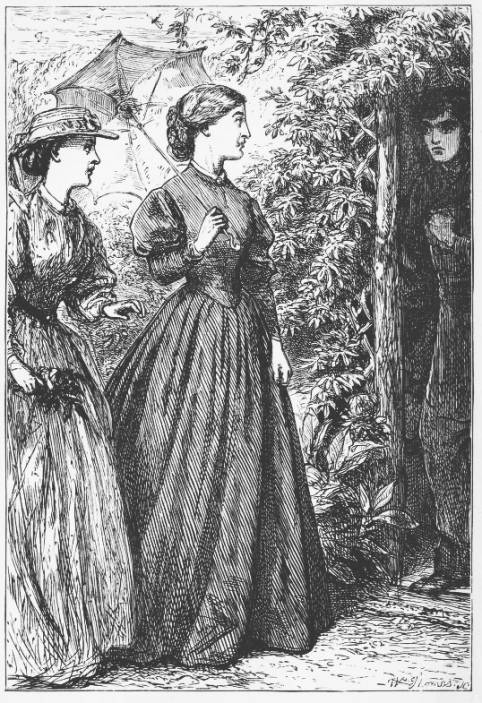 Other illustrations
Sources
Bills, Mark. "Thomas, George Housman (1824-1868)." Oxford Dictionary of National Biography. Online ed. Web. 8 November 2011.
De Foe, Daniel. The Life and Strange Surprising Adventures of Robinson Crusoe of York, Mariner. Related by himself. With upwards of One Hundred Illustrations. London: Cassell, Petter, and Galpin, 1863-64.
Gatty, Margaret. Parables from Nature. London: Bell & Daldy, 1861. Internet Archive, from a copy in the Thomas Fisher Library, University of Toronto. Web. 11 October 2020.
"George Housman Thomas (1824-1868)." The Royal Collection. Web. 8 November 2011.
"The Late George Housman Thomas" (Obituary). The Times, 30 July 1868, p. 10, issue 26190. Times Digital Archive. Web. 8 November 2011.
Marsden, Jonathan, ed. Victoria & Albert: Art & Love. London: Royal Collection Publications, 2010.
Paxman, Jeremy. The Victorians: Britain through the Paintings of the Age. London: BBC Books (Ebury), 2009.
Trollope, Anthony. The Last Chronicle of Barset. 2 Vols. London: Smith, Elder, 1867.
---
Last modified 30 May 2019