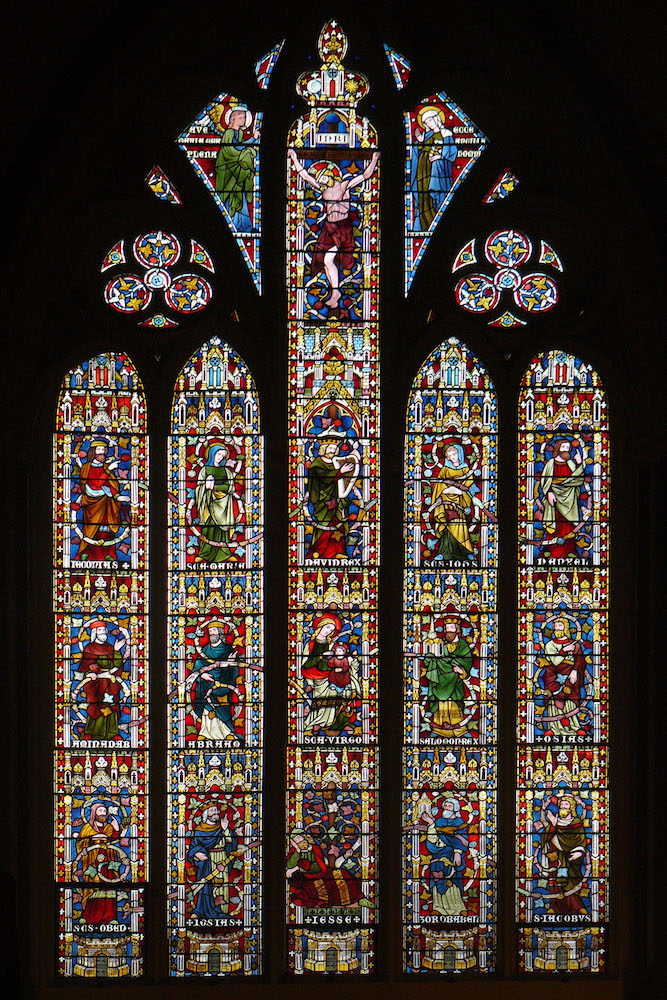 Left: Whole window. Right: King David with his harp, in the middle of the top row of forebears, with the Virgin Mary and the infant Jesus below him.
designed by
Alexander Gibbs
. 1877 (replacing one by Alfred Gerente, which had been installed in the 1850s, but which had proved controversial).
All Saints, Margaret Street
, London WC1. Attention is inevitably focused on this window because it is the only large one in this circumscribed site. There is no east window as such, and the other windows, rather few in number for such a richly decorated church, are along the south aisle or higher up in the clerestory.
Jesse, at the origin of the tree, with Josias and Zorobabal either side.
The church's own website tells us that the window is based on the medieval Tree of Jesse east window in Wells Cathedral, as indeed Gerente's had been. The problem with that one had, apparently, been the attempt to copy the medieval window too slavishly: in their full and generally complimentary review of the new church the Ecclesiologist had called it "archaic and conventional beyond description," and said that it had adopted "'antiquation' ... without stint" (187). It was obviously already felt to be unsatisfactory. Gibbs, when given the chance to replace it, worked on the same inspiration, but, it seems with a little more freedom and flair. His version had met with more approval.
At the root of the tree is Jesse, the father of King David, in his usual reclining posture (as if he were the sleeping Adam, from whom Eve was created). On either side, entwined in the scrolling branches, are others belonging to the family tree: Josais, the fifteenth king of Judah, and Zorobabel, holding the temple which he was responsible for rebuilding.
The general effect of this, as of other Jesse windows, is to establish a royal lineage culminating in the birth of Jesus. But this window goes on to show the subsequent events of the New Testament, because the central panel towers upward towards the crucifixion. This is also included in the Wells Cathedral window, and seems particularly appropriate here, since there is no east window behind the altar (there is one at the end of the south chancel aisle, but it shows Jesus with St Augustine and St Edward the Martyr) to complete the usual stained glass scheme.
Photographs by Colin Price. Text and formatting by Jacqueline Banerjee. [You may use these images without prior permission for any scholarly or educational purpose as long as you (1) credit the photographer and website and (2) link to this webpage in a web document or (2) cite it in a print one. [Click on the images for larger pictures.]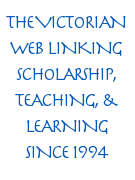 Bibliography
"All Saints Margaret Street: Stained Glass Windows." All Saints Margaret Street. Web. 1 June 2019.
The Ecclesiologist. XVII (1859): 184-189. Google Books. Free eBook. Web. 1 June 2019.
---
Created 1 June 2019