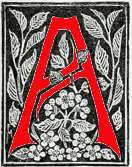 lexander Gibbs (c.1832-1886) came from a whole family of talented and prolific stained glass designers. His father was Isaac Alexander Gibbs (1802-51) and his brothers were Charles Alexander and Isaac Alexander (named after his father). They had a family firm for ten years from about 1848, but it must have run into difficulties: on 2 December 1854 Charles Alexander and his wife Jane were in the Debtor's Prison, and appeared in the "Court for Relief of Insolvent Debtors" in the (London Gazette). Business resumed but the firm split: from 1858 Charles Gibbs operated from 148 Marylebone Road, London in 1858, while Alexander set up his own works in Bloomsbury, at 38 Bedford Square (see "Alexander Gibbs and Co"). Alexander must have been particularly talented, because from at least 1860 he was working with William Butterfield. As well as stained glass, he executed the much-admired painted tiles for Butterfield's All Saints, Margaret Street. Martin Harrison reports that Charles and Alexander Gibbs were among the eleven major stained glass suppliers of the Victorian period (75). Alexander's Bloomsbury firm moved to nearby Bloomsbury Street in 1876, and continued to operate until 1915.
Note:— included here is a window designed by Gibbs's father or brother Isaac Alexander, which is similar in style to some of his own. — Jacqueline Banerjee.
Alexander Gibbs's signature (photographed by Liz Hallett at Romsey Abbey).
Works
Bibliography
"Alexander Gibbs and Co." Grace's Guide to British Industrial History. Web. 25 May 2019.
"Alexander Gibbs & Co. (1858-1915)." Gwydir Lliw Nghymru: Stained Glass in Wales. Web. 25 May 2019.
Harrison, Martin. Victorian Stained Glass. London: Barrie & Jenkins, 1980.
London Gazette. Issue 21637: 3982.
---
Created 25 May 2019