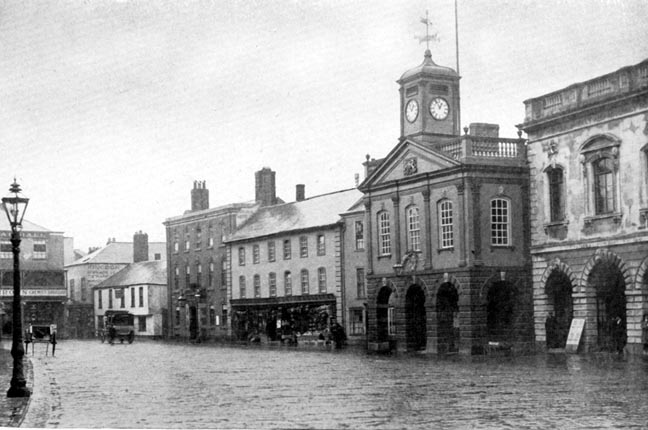 Square at Southmolton. . Photograph by Catherine W. Barnes Ward. Source: facing p. 208, Snell. [This image may be used without prior permission for any scholarly or educational purpose.]
We have yet to explore a territory which may be termed the joint property, or "debatable ground," of Lorna Doone and the Maid of Sker. . . . Far be it from me to evil pre-eminence to Southmolton as a school for scandal, but in chapter xii of Lorna Doone Blackmore distinctly states that it is a busy place for talking. — Snell, 201 [GPL].
References
Snell, F. J. The Blackmore Country. London: Adm and Charles Black, 1911.
---
Last modified 13 May 2006