Contents of
Thomas Hardy's Short Stories: New Perspectives

(2017)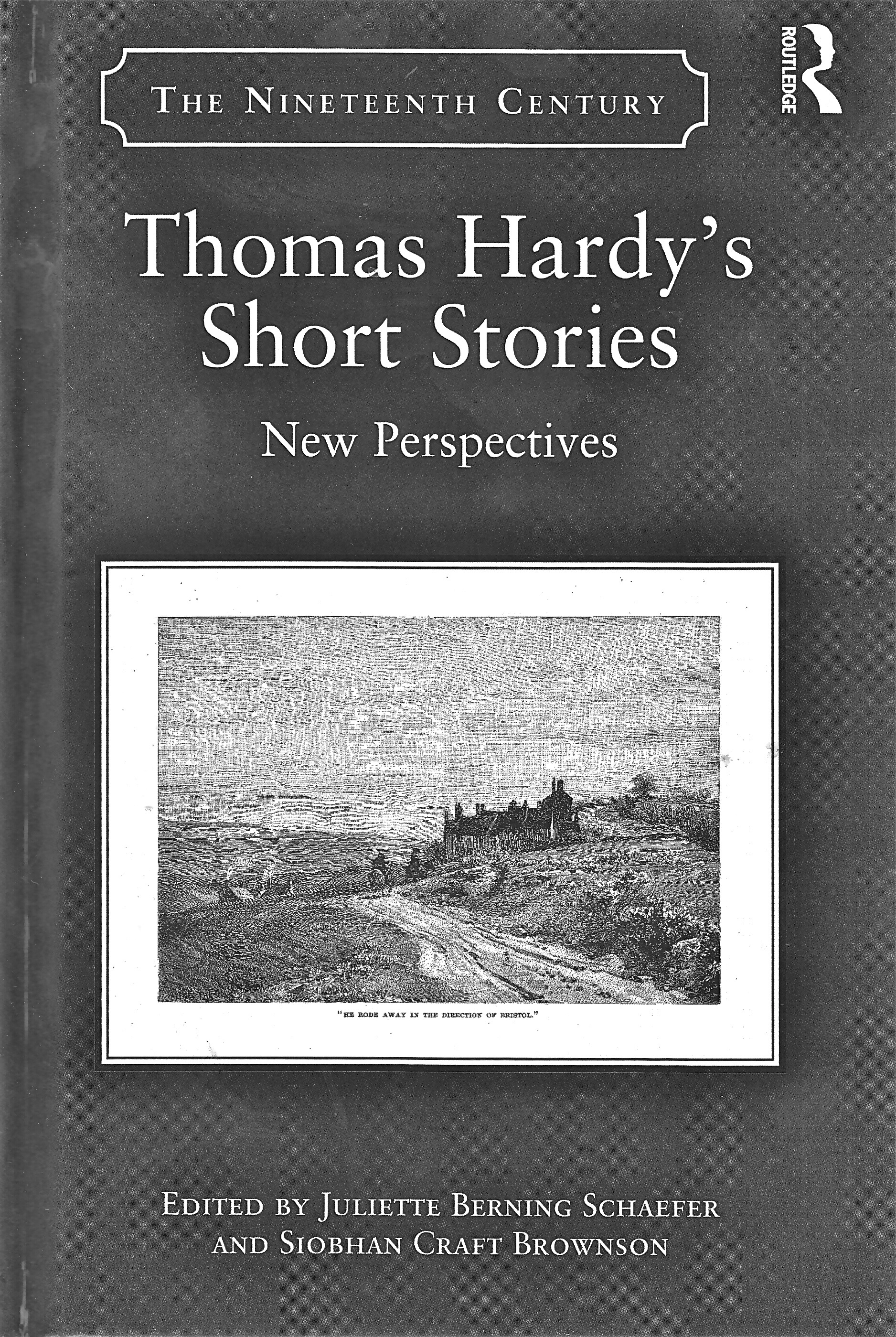 'Introduction," by the volume's editors, Juliette Berning Schaefer and Siobhan Craft Brownson, pp. 1-8.
Part 1. Periodical Publication
Chapter​ One: "Neither tales nor short stories: Issues of authorship, readership, and publishing in

A Group of Noble Dames

," by​ Graham Law​ (pp. 11-30)
Chapter Two: "'Moonlight nights': Hardy, Christmas, and the

Illustrated London News

," by Siobhan Craft Brownson (pp. 31-50)
Part 2. Gender Relationships
Chapter​ Three: "'Getting life-leased at all cost': Marriage in Hardy's late short stories,"​ by Suzanne Flynn (pp. 53-67)
Chapter Four: "Pregnant by a portrait: The dynamics of desire for Hardy's "Imaginative Woman" by Deborah Manion (pp. 68-83)
Chapter Five: "Imaginative sentiment": Love, letters, and literacy in Thomas Hardy's shorter fiction," by Karin Koehler ​(pp. 84-102)
Part 3. Community Relationships
Chapter​ Six: "Hardy and Humor: The Mores of Wessex," by​ Juliette Berning Schaefer (pp. 105-122)
Chapter​ Seven: "Love, Deception, and Disguise in

A​ Few Crusted ​ Characters

,"​ by JoAnna Stephens Mink (pp. 123-140)
Part 4. Narrative Technique
Chapter​ Eight: "'To correct the misrelation': Reading Hardy's

Wessex tales​

," by​ Neelanjana Basu​ (pp. 143-158)
Chapter​ Nine: "Representations of the Body in Hardy's

Life's Little Ironies

, by​ Carolina Paganine (pp. 159-176)
Chapter​ Ten: "Hardy's Mercurial Narrator: 'Breaking the frame'​in 'A Changed ​Man'," by​ Keith Callis (pp. 177-192).
Related Material
Reference
Schaefer, Juliette Berning, and Siobhan Craft Brownson. Thomas Hardy's Short Stories: New Perspectives. The Nineteenth Century. London and New York: Routledge, 2017. xiii + 200 pp. ISBN 9 78 1 4724 8003 3. $148.25/£90.33; ebook/Kindle $54.95/£39.98.
---
Created 2 September 2017