In a contribution to the online online discussion group , one of our frequent contributors, Dr Stephen Basdeo of the American International University in Leeds made the following suggestions to an inquiry about crime fiction set in South Asia. — George P. Landow .
A good place to start is Charles Macfarlane's Lives of the Banditti of all Nations (1833) (just before the Victorian era, if the good people of the list don't mind me sharing it). The boundaries between fact and fiction in Macfarlane's book are, well -- he might have made a few things up. I did write about his India chapter here, but here is the Macfarlane's original text online to check out for yourself. He covers Indian criminal groups like the Pindarries and Rohilla Robbers.
As for Victorian examples: The fourth series (or volumes 7 and 8) of G.W.M. Reynolds's Mysteries of the Court of London (1849-56, printed by John Dicks) switch between London and India frequently. Plenty of criminals and crime in Mysteries of the Court, though it's not necessarily crime fiction. But it's still worth checking out, especially for some of the engravings of Indian life and characters.
If you access the ones reprinted by the so-called 'Oxford Society' or 'Burton Ethonlogical Society' from c.1900 (which seem to be more common online than the John Dicks originals), then you'll have to look for vols. 16-20 which are titled as The Works of G.W.M. Reynolds: The Fortunes of the Ashtons.
But the Mysteries of the Court is noteworthy also for its huge popularity in British India, especially the Bengal region, during the 1880s. It was translated into Bengali between 1884 and 1886 as London Rashaya. Confusingly for the scholar, however, Bengali translators also translated Reynolds's earlier Mysteries of London under the title of London Rashaya and sold them all as complete volumes. I have only ever seen one copy of the Bengali translation for sale in England, but I'm assuming there should be many more in libraries in India. Another translator also translated Mysteries of the Court into Bengali and gave it the title of Prabahini (I have never seen a copy of this, but maybe you can track one down. If you do, please let me know!)
Keeping on the Reynolds theme, although not crime fiction there is another of his novels with plenty of criminal acts and courtly intrigue: Leila; or, The Star of Mingrelia (not to be confused with Bulwer's Leila). The Reynolds's novel was very popular in India as well and was made into a very expensive Indian silent movie in the 1930s.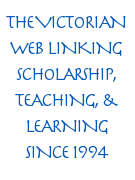 For more information on the Bengali translations see Sucheta Bhattacharya, 'G.W.M. Reynolds Rewritten in Nineteenth-Century Bengal', in G.W.M. Reynolds: Nineteenth-Century Fiction, Politics, and the Press, ed. Anne Hupherys and Louis James (Ashgate, 2008).
Bibliography
Reynolds, George W. M. The Mysteries of London. vol 1. Project Gutenberg EBook #47312 produced by Chuck Greif and the Online Distributed Proofreading Team from images available at Google Books. Web. 2 August 2016.
---
Last modified 20 October 2018