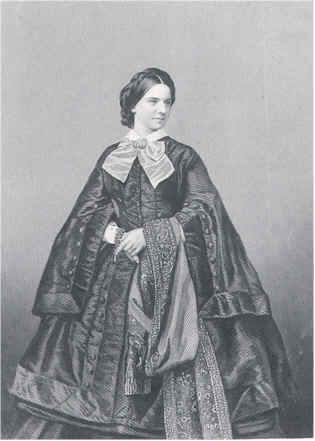 Victoire Balfe, Soprano
Balfe's youngest daughter, Victoire (shown here) was born in Paris in 1837. She studied singing with her father and with the noted teacher Manuel Garcia in London. While on a visit to Russia with her father she met the eccentric British Ambassador, Sir John F. Crampton, whom she later married. The marriage was dissolved. Subsequently, she re-married, this time to the Duke deFrias, a Spanish nobleman residing in Madrid. She died there in 1871. She is buried at the Cathedral at Burgos in Spain. There were children from this marriage also.
Scanned image and text by Basil Walsh, West Palm Beach, Florida
The author has kindly shared with readers of the Victorian Web his work which appears on his site on the important Victorian composer. Please visit the original site which has additional materials.