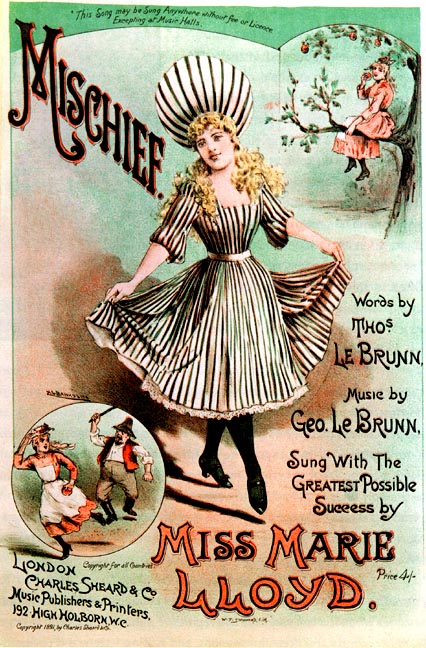 Cover for "Mischief"
1891
Color Lithograph (?)
Scanned image and text by George P. Landow
This image comes from the program for the 2007 Bard College concert series and symposium entitled Elgar and His World, which was organized by Leon Botstein, Christopher H. Gibbs, and Robert Martin, Artistic Directors, and Byron Adams, Scholar in Residence 2007. Readers may wish to consult the festival site for additional information about this and past festivals and related publications, including Elgar and His World, ed. Byron Adams, which Princeton University Press published in 2007.