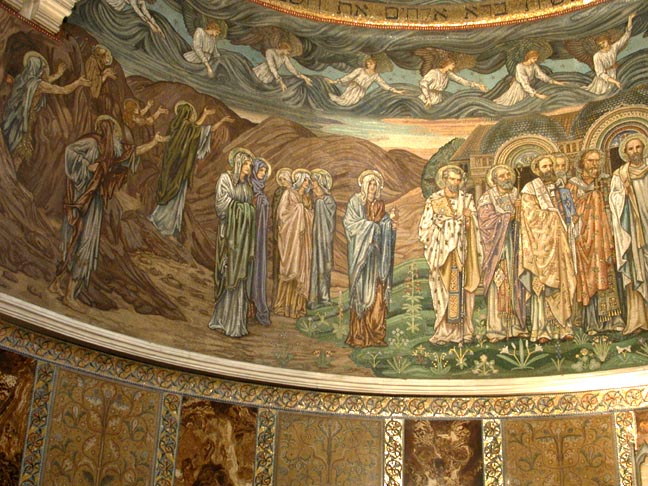 The Ascetics and Mothers and Fathers of the Church by Sir Edward Coley Burne-Jones, Bt ARA. St. Paul's within the Walls, Via Napoli, 58, Rome (G. E. Street, 1873). Photography by George P. Landow, November 2004.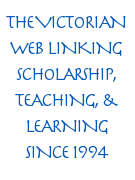 "On the extreme left are the ascetics, the prophetic element in the Church's life; among these only St. Francis of Assisi receiving the stigmata is clearly recognizable. Next comes a group of matrons, representing the service of God in ordinary life. Among therm can be seen Martha with her keys and Mary Magdalene with the box of ointment."
The major group in the center represents the great ecclesiastical figures of the Church's past, five fathers from the Eastern Church and five of the Western, with St. Paul in the front dressed in a chasuble . . . . St. Ambrose on the extreme right has the face of J. P. Morgan, who contributed somewhat to the building of the church. St. Augustine to the right of St. Paul is a profile of Archbishop Tait, the Archbishop of Canterbury" (St. Paul's within the Walls, p. 3).
Related Materials
Bibliography
St. Paul's within the Walls. Anglican Episcopal. Rome, n.d. 4-page descriptive pamphlet.
---
Last modified 5 June 2020