he story of Sleeping Beauty was first handled by Burne-Jones in 1864 in a tile panel carried out as part of Morris, Marshall, Faulkner & Co.'s decoration of Myles Birket Foster's house, The Hill, Witley, Surrey. The Briar Rose series may have been inspired by versions of the fairy tale as told in the seventeenth century by Charles Perrault, or later by the Brothers Grimm. Alfred Tennyson's poem "The Day Dream," published in 1842, is another likely possibility.
By 1869 Burne-Jones had conceived of treating the Sleeping Beauty story as a series of paintings. By 1871 he began his first versions, the so called "small Briar Rose set" for his patron William Graham. This set, consisting of three paintings, was completed in 1873 and is now at the Muséo de Arte at Ponce, Puerto Rico. Included in this early set are The Briar Wood, showing the Prince and the sleeping knights, The Council Chamber with the aged king and his courtiers asleep, and The Rose Bower showing Sleeping Beauty and her attendants. A canvas for the fourth subject usually included in the series, The Garden Court, was never completed, although a watercolour sketch exists for this subject. Stylistically this watercolour likely dates from this time, and can only be as late as 1873, based on the fact that Graham's set was completed by that time. These pencil drawings, dated 1870, are obviously for this watercolour sketch, rather than for any of the later oil versions of The Garden Court. Even though these drawings are dated 1870, it is uncertain whether Burne-Jones dated them at that time, or later from memory when he was preparing his drawings for exhibition at the Fine Art Society in 1896. There are many known instances where he dated drawings incorrectly at that time.
Although an oil version of The Garden Court was never completed in the series for Graham, it appears that Burne-Jones had initially thought in terms of four paintings, since an entry in his work-list under 1872 reads as follows: "4 pictures of Sleeping Beauty -- painted in oil for Graham, begun in 1871."1 This suggests that a fourth painting was likely begun, but abandoned at a later date. In 1874 Burne-Jones began a much larger set of four canvases for the Briar Rose series, although these were not completed until 1890. This set was bought by the financier Alexander Henderson, later the 1st Lord Faringdon, and was installed at his house, Buscot Park, Oxfordshire, where they remain today. During the long gestation period of this larger series, three canvases had been abandoned, but these were later taken up again by Burne-Jones and completed from 1892-94. This series is now dispersed with The Council Chamber at the Delaware Art Museum in Wilmington, The Garden Court at the Bristol Museum and Art Gallery, and The Rose Bower in the Municipal Museum of Modern Art in Dublin.
The Three Panels of the Briar Rose Series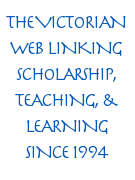 Studies for the Briar Rose Series
---
Last modified 1 June 2021