In the evening, when the three friends were gathered together, poor Charlie Collins came in for more "chaff" than his sensitive nature could stand. He had refused some blackberry tart which had been served at dinner, and Millais, knowing that he was very fond of this dish, ridiculed his "mortifying the flesh" and becoming so much of an ascetic. It was bad for him, he said, and his health was suffering in consequence; to which he humorously added, that bethought Collins kept a whip upstairs and indulged in private flagellations. At last Collins retreated to his room, and Millais, turning to Hunt, who had been quietly sketching the while, said, " Why didn't you back me up? You know these unhealthy views of religion are very bad for him. We must try and get him out of them." "I intend to leave them alone," replied the peaceful Hunt; "there's no necessity for us to copy him." A pause.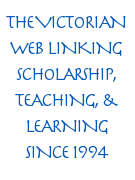 "Well," said Millais, "what have you been doing all this time while I have been pitching into Charlie?" Hunt showed him rough sketches he had been making -- some of them being the first ideas for his famous picture, "The Light of the World." [I, 137]
Bibliography
Millais, John Guile. The Life and Letters of John Everett Millais, President of the Royal Academy. 2 vols. New York: Frederick A. Stokes, 1899.
---
Last modified 26 June 2020