Life and Career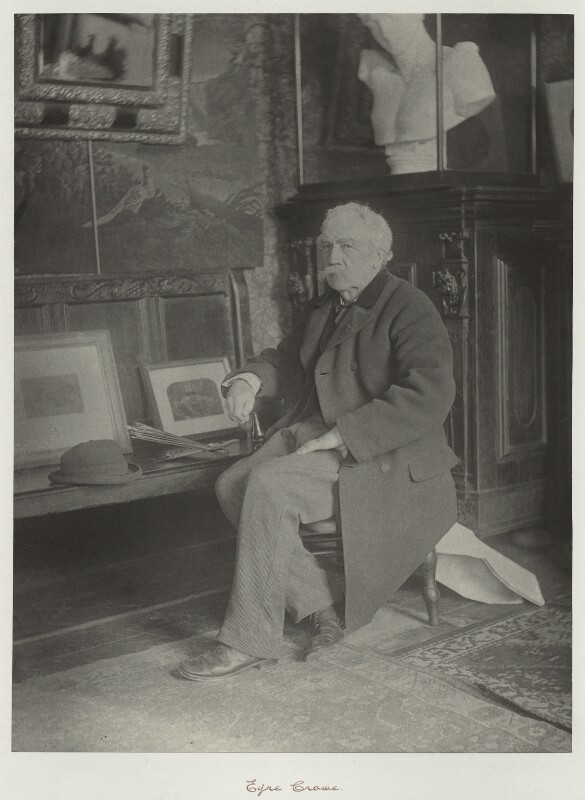 Eyre Crowe, in a platinum print by Ralph Winwood Robinson, published by C. Whittingham & Co in 1892. 7 7/8 in. x 6 in. (201 mm x 153 mm), given by Royal Academy of Arts in 1969. © National Portrait Gallery, London (NPG x7359).
Eyre Crowe was born in Sloane Street, London, the first of the five children of the journalist and historian Eyre Evans Crowe (1799-1868). He was baptised at St Luke's, Chelsea, where Dickens would later be married. Nearly all of his childhood was spent in France, where his father became the Paris correspondent of the Morning Chronicle, and the family home "became the centre of a liberal and artistic circle of both French people and expatriates" (Summerwill), and where he first met William Makepeace Thackeray. He was still a boy then, and enjoyed the company of the author, who was good at keeping children amused. His own talent was for painting, and, at the young age of 14, he entered the highly prestigious atelier of the French artist Paul Delaroche. Later on, he attended classes at the Ecole des Beaux-Arts too. When Delaroche went to Rome in 1843, he took three of his pupils, including Crowe, with him. Crowe's friendship with one of the other pupils, Jean-Léon Gérôme, would last a lifetime.
Crowe's mother, sisters and youngest brother George also went to Rome, but the family was reunited in Hampstead in the following year, when his father became a leader-writer for the Morning Chronicle. Here, despite all his previous training, Crowe entered the Royal Academy Schools, where he was friendly with future members of the Pre-Raphaelite Brotherhood. More important for his future career, as it turned out, was the fact that Thackeray now took him under his wing. Engaging Crowe as his children's drawing-master, the author asked him to copy his illustrations to Notes of a Journey from Cornhill to Grand Cairo (1845) to woodblocks, and later to assist him with the text for Louis Marvy's engravings of Sketches after English Landscape Painters (1850).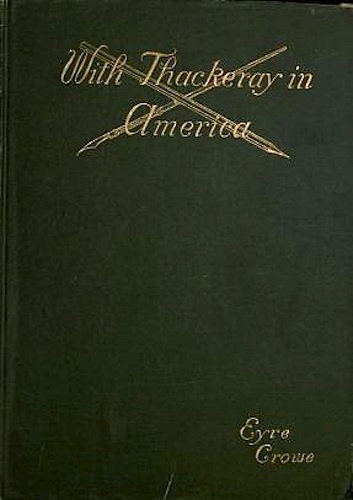 Cover of With Thackeray in America (Scribner's ed. 1893)
Eyre was still finding it hard to make a name for himself as an artist. According to his Times obituary, he "wrote rather better than he painted," so when his father became editor of the Daily News in 1849, he was taken on as the paper's art critic. In April 1851, Thackeray, then writing The History of Henry Esmond employed him on more formally as his secretary. Crowe remained with him when his father took his wife and younger children back to France in 1852, and then accompanied the novelist on his six-month lecture tour of America — an experience he recorded in With Thackeray in America (1893).
After this, Crowe's inspiration and career as a painter both began to pick up. He exhibited regularly at the Royal Academy and Kathryn Summerwill writes of "a remarkable 52-year unbroken period during which at least one of his pictures graced the walls of the Academy in each year." The Times particularly praised his series of paintings in the 1875 exhibition, including Dinner Hour, Wigan and Sheep-Shearing Match, which depicted scenes of "actual life to which this painter has, laudably, of late devoted himself ... and so deserved the thanks due to all who honestly delineate, with adequate skill, the things about them." It is not glowing praise (he is granted only "adequate skill") but it is a recognition, and, at long last, Eyre was elected ARA in 1876.
By now, Eyre had acquired a solid standing in the art world. From 1859 right up until 1900, he was an Inspector of government art schools, and from 1881 until 1907, he was an examiner of students' artworks. He was also one of the artists chosen to decorate the future Victoria and Albert Museum, designing (for example) the mosaics of Hogarth and Sir Christopher Wren for the south courts (see Hopson), and advising on its art acquisitions.
Crowe's connection with Thackeray continued through his sister Amy, who married Thackeray's cousin. When the couple both died in India, their children were brought up by Thackeray's daughters. Crowe himself never married. At one point, J. P. Hopson describes him as "a sociable bachelor" who was a regular presence in the Reform Club. But he outlived his contemporaries at the Royal Academy, and, according to his Times obituary, his own fame. In these later years he became "quiet and retiring." He died after an operation at the age of 86, and was buried in his father's grave at Kensal Green cemetery. — Jacqueline Banerjee
Bibliography
Crowe, Eyre. With Thackeray in America. New York: Scribner's, 1893. Internet Archive. Web. 17 February 2018.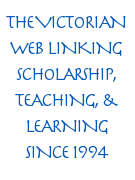 Hopson, J. "Crowe, Eyre (1824–1910), painter." Oxford Dictionary of National Biography. Online ed. Web. 17 February 2018.
"Mr. Eyre Crowe, A.R.A." Times. 13 December 1910: 11. The Times Digital Archive. Online ed. Web. 17 February 2018.
"Royal Academy Exhibition." Times. 15 May 1875: 12. The Times Digital Archive. Online ed. Web. 17 February 2018.
Summerwill, Kathryn. Eyre Crowe's Life. Eyre Crowe (this very useful website gives more details about his life, siblings etc.). Web. 17 February 2018.
---
Last modified 27 June 2020