Slaves Waiting for Sale — Richmond, Virginia, by Eyre Crowe (1824-1910). 1861. Oil on canvas. 76.3 × 107 cm; 30 x 42 1/8 inches. Heinz collection, via Wikimedia Commons, where it is listed as being in the public domain, and therefore available for sharing and re-using. Image and text added by Jacqueline Banerjee. Click on the image to enlarge it.
In his book, With Thackeray in America, Crowe explains that he went to the auction with "[i]deas of a possibly dramatic subject for pictorial illustration" (131) in his mind, and took some paper and a pencil with him. There, in the last and largest store-room, he found the scene that he describes thus:
On rough benches were sitting, huddled close to- gether, neatly dressed in grey, young negro girls with white collars fastened by scarlet bows, and in white aprons. The form of a woman clasping her infant, ever touching, seemed the more so here. There was a muscular field-labourer sitting apart; a rusty old stove filled up another space. Having rapidly sketched these features, I had not time to put my outline away before the whole group of buyers and dealers were in the compartment. I thought the best plan was to go on unconcernedly; but, perceiving me so engaged, no one would bid. The auctioneer, who had mounted his table, came down and asked me whether, "if I had a business store, and someone came in and interrupted my trading, I should like it." This was unanswerable; I got up with the intention of leaving quietly, but, feeling this would savour of flight, I turned round to the now evidently angry crowd of dealers, and said, "You may turn me away, but I can recollect all I have seen."
I lingered in a neighbouring vacated store, to give myself the attitude of leisurely retreat, and I left this stifling atmosphere of human traffic. "Crowe has been very imprudent," Thackeray wrote to a friend afterwards. And, in truth, I soon reflected it was so. It might have led to unpleasant results to the lecturer himself, bound, as he went South, not to be embroiled in any untoward accident involving interference with the question of slavery, then at fever-heat, owing to Mrs. Stowe's fiery denunciations in Uncle Tom's Cabin. Though I have no real ground for the assumption, it has often occurred to me that the incident was allowed to drop quietly, owing to the timely intervention of friends, who threw oil upon these troubled waters, and buried their wrath in oblivion. [133-34; paragraphing added]
Maurie Dee McInnis puts Crowe at the very centre of her book about abolitionist art, retracing his steps, and also "reconstructing what he saw and filling in gaps with what he missed," because she knows that Crowe was only briefly an observer of the trade: "Crowe used his keen reportorial talent and artistic sensibilities to offer new insights and raise new questions about the persons bound up in this inhuman commerce," she explains, but "[a]s a white English artist with limited exposure to slavery, he did not understand the full implications of all that he had seen, nor did anyone else. As former slave William Wells Brown wrote at the time, 'Slavery has never been represented, slavery never can be represented.' But authors and artists felt they had to try" (9).
Related Material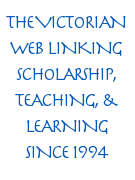 Bibliography
Crowe, Eyre. With Thackeray in America. New York: Scribner's, 1893. Internet Archive. Web. 20 February 2018.
McInnis, Maurie D. Slaves Waiting for Sale: Abolitionist Art and the American Slave Trade. Chicago and London: University of Chicago Press, 2011.
---
Last modified 27 June 2020