Biography
Davis was probably the greatest Liverpool School landscape painter although he was little appreciated in his lifetime. He was a keen advocate of Pre-Raphaelite painting in Liverpool in the 1850s.
He was born in Dublin, where he received his artistic education and began his artistic career as a portrait painter. He moved to Liverpool by 1842 when he started to exhibit in the Liverpool Academy. In 1851 he both started to exhibit in the Royal Academy, London with still lives and was elected Associate of Liverpool Academy. He became a landscape painter in 1853 and in the following year became a full member of the Liverpool Academy. The landscapes he showed at the Royal Academy after this date received high praise from Rossetti and Madox Brown, who asked Davis to contribute to the private Pre-Raphaelite exhibition in Russell Place and also to become a member of the Hogarth Club. Unfortunately for Davis's future success, Ruskin was unenthusiastic about his pictures and mentioned him only once in Academy Notes. Davis's works are the quintessence of Pre-Raphaelite landscape painting. They are loving depictions of utterly insignificant subjects, painted with a luminosity created by floating glazes over a white ground, a delicate and difficult technique. His patrons included George Rae and John Miller who, according to Ford Madox Brown, virtually supported him, to Davis's distaste. However the narrow range of his subjects, his distinctive technique and his touchy personality prevented him from gaining a wider circle of patrons. Alan Staley's The Pre-Raphaelite Landscape (Oxford 1973) contains a full, account of his art.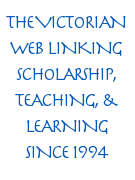 Works
Bibliography
Crowther, Paul. Awakening Beauty: The Crowther-Oblak Collection of Victorian Art. Exhibition catalogue. Ljubljana: National Gallery of Slovenia; Galway: Moore Institute, National University of Ireland, 2014. No. 26.
Virginia Surtees, editor, The Diaries of Ford Madox Brown. Yale University Press, New Haven and London 1981), entry for 26 September, 1856
---
Last modified 27 June 2020