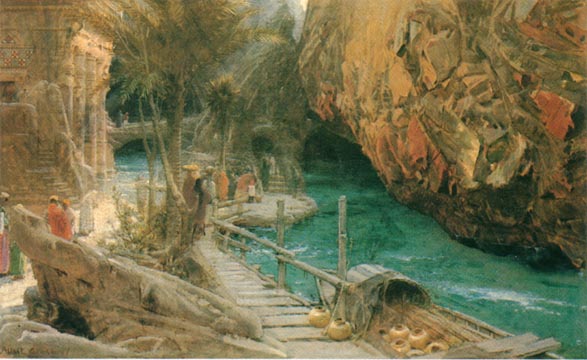 The Source of the Sacred River by Albert Goodwin, RWS, 1845-1932. RA 1900. Oil on canvas: 21 1/2 x 35 inches. In its original gilt carved frame; signed at the lower left; signed on a label on the reverse.
The source of the River Ganges, which is regarded by the Hindu population of India as sacred, is at Lapthal, in the Himalayas on the frontier between India and China.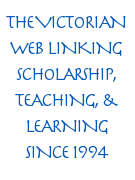 Peter Nahum Ltd, London has most generously given its permission to use in the Victorian Web information, images, and text from its catalogues, and this generosity has led to the creation of hundreds of the site's most valuable documents on painting, drawing, and sculpture. The copyright on text and images from their catalogues remains, of course, with Peter Nahum Ltd.
Readers should consult the website of Peter Nahum at the Leicester Galleries to obtain information about recent exhibitions and to order their catalogues. [GPL]
References
Newall, Christopher. A Celebration of British and European Painting of the 19th and 20th Centuries. London: Peter Nahum, nd [1999?]. Pp. 22-24.
Smith, Hammond. Albert Goodwin. London: 1977.
---
Last modified 13 August 2001