Gibraltar by Hercules Brabazon Brabazon, NEAC, 1821-1906. Watercolor, 9 1/4 x 13 inches; inscribed with initials; titles verso.
Commentary by Rupert Maas
Brabazon was once described (by the critic Frederick Wedmore) as 'a country gentleman who at seventy years old made his debut as a professional artist and straight away became famous'. As with many seeping statements, this was not entirely true, for whilst he was the scion of a wealthy Irish landowning family with a thousand year old lineage, and although he did not exhibit until 1892, reluctantly with the Goupil Gallery, he had painted all his life, when young with other travelling watercolourists including Samuel Prout and James Holland and later with Ruskin, and was a close friend of John Singer Sargent, whom he taught watercolour painting.
His work was highly regarded by both peers and the public, despite his amateur status. His technique came fresh from Callow, bypassing Victorian aesthetics, or the lack of them, entirely. This quality of freshness can be attributed partly to his innovative use of bodycolour, so useful in rendering sunlight and so physically resistant to its deleterious effect over time. [72]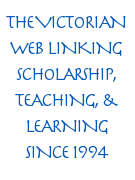 Bibliography
Catalogue [of June 2008 Exhibition]. London: The Maas Gallery, 2008. Catalogue no. 69
The Maas Gallery, 15a Clifford Street, London W1S 4JZ has most generously given its permission to use in the Victorian Web information, images, and text from its catalogues, and this generosity has led to the creation of many valuable documents on painting and drawing. The copyright on text and images from their catalogues remains, of course, with the Gallery. Readers should consult their website to obtain information about recent exhibitions and to order their catalogues. [GPL]
---
Last modified 7 July 2008