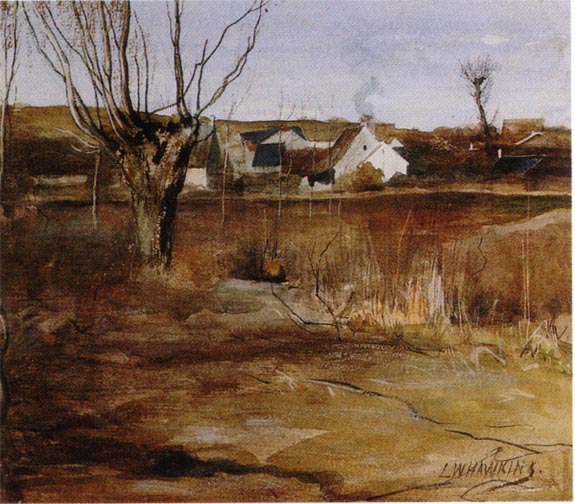 A Picardy Landscape by Louis Welden Hawkins c. 1850-1910. Signed with monogram and dated 1916; inscribed on labels on the backboard: "Edward Steel Harper A Woodland Rivulet, painted 1915-16, fin. July 3rd 1916, add. Oct 31 1916, 55 Moor Pool Avenue, Harbours, B'ham." 23 1/2 x 29 1/2 inches, 59.5 x 75 centimetres
Commentary by Peter Nahum
Louis Welden Hawkins was born in Germany of English parents. He moved to Paris at a young age where he lived until his death in 1910. He exhibited in London at the Royal Society of British Artists in 1880 and 1881. In later years his style changed. He moved away from the traditional realism derived from the teachings of Jules Bastien-Lepage, as seen in A Picardy Landscape, to painting the nude and female figures in the symbolist style.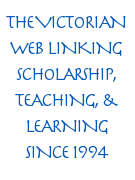 Bibliography
A Century of Master Drawings, Watercolours, & Works in Egg Tempera. London: Peter Nahum, nd. Catalogue number 14.
Peter Nahum Ltd, London has most generously given its permission to use in the Victorian Web information, images, and text from its catalogues, and this generosity has led to the creation of hundreds of the site's most valuable documents on painting, drawing, and sculpture. The copyright on text and images from their catalogues remains, of course, with Peter Nahum Ltd.
Readers should consult the website of Peter Nahum at the Leicester Galleries to obtain information about recent exhibitions and to order their catalogues. [GPL]