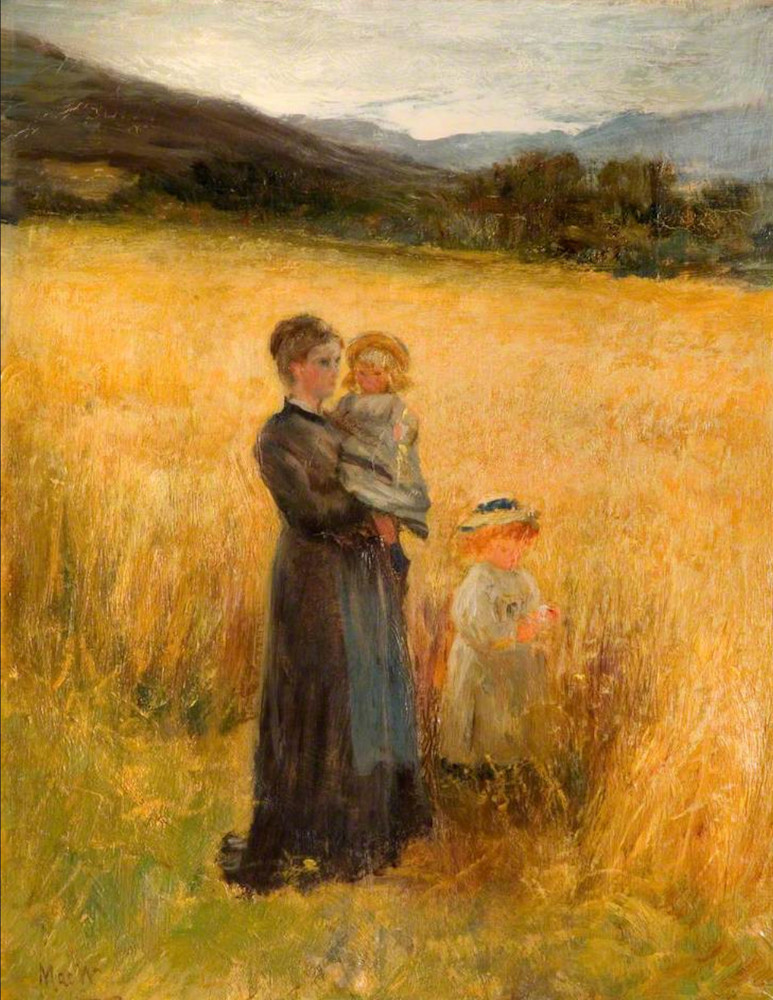 Cornfield with Figures
John MacWhirter RA HRSW LLD, 1839-1911
Oil on canvas
H 39.5 cm x W 28 cm
Collection: Wednesbury Museum and Art Gallery
It is not a sunny day, perhaps late afternoon now. Yet it is summery: the ripened corn seems to glow softly, and the children in their sun-hats both hold flowers that have grown amongst it. The woman on the grassy path seems to be waiting, perhaps for her husband's return.
Image download and comment by Jacqueline Banerjee.
Reproduced via Art UK under the terms of the Creative Commons Attribution-NonCommercial-ShareAlike licence (CC BY-NC-SA).