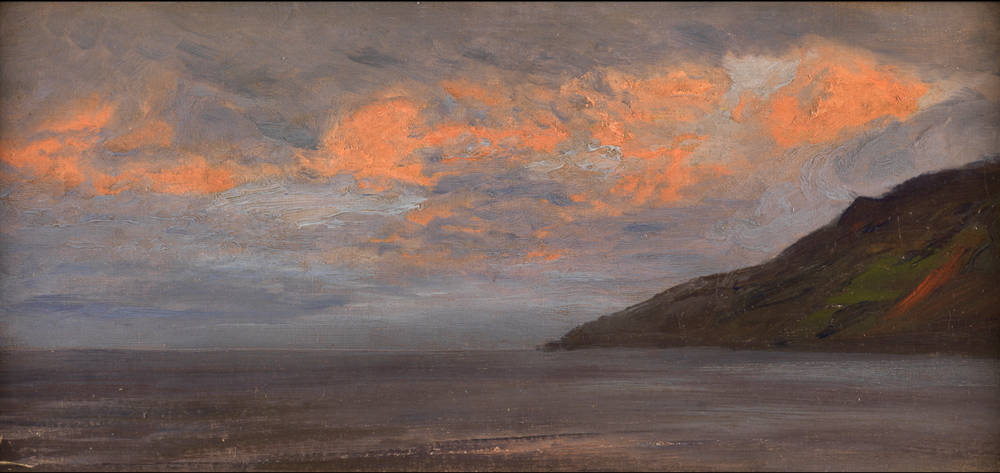 Sunset on the Coast. Oil on canvas, 8.25 x 18 inches; labelled verso. Exhibited: Exhibition of Pictures by the Moore Family, Corporation Art Gallery, York, 1912. Courtesy of the Maas Gallery. Click on image to enlarge it.
Commentary by the Maas Gallery
This assured sketch was exhibited in the 1912 Exhibition of Pictures by the Moore Family in York Art Gallery. A review of the show described the best-known Moore, Henry, as 'practically the first English painter who ever ventured to depict the sea as it is, and for its own sake' (Yorkshire Post and Leeds Intelligencer, 24 August 1912). Here, coppery clouds drift quietly above a slumberous sea, in an exercise in mood and colour.
The Maas Gallery, London has most generously given its permission to use in the Victorian Web information, images, and text from its catalogues. The copyright on text and images from their catalogues remains, of course, with the Maas Gallery.
Readers should consult the gallery website (link) to obtain information about recent exhibitions and to order their catalogues. [GPL]
---
Created 19 May 2018