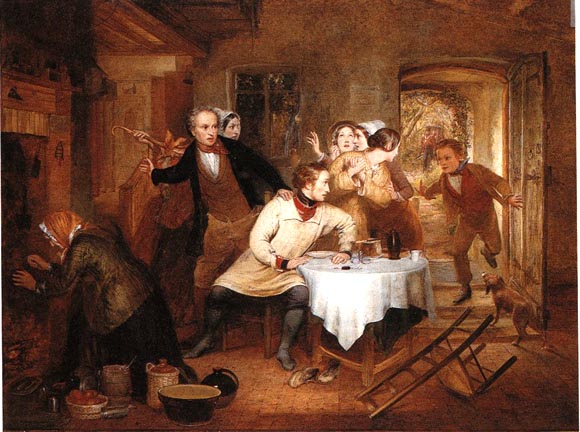 The Deserter by Richard Redgrave, RA. 1847. Oil on canvas, 30 x 40 1/4 inches. Yale Center for British Art.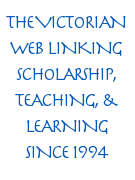 Casteras and Parkinson point out that this painting, which is "one of the few depictions by the artist of male moments of crisis or stress," presents a "negative subject of military service" (130) in the period before the Crimean War, after which painters stressed patriotic themes. Redgrave's brother Samuel worked as an assistant private secretary to Fox Maule, who served as Secretary for War, 1846-52, during time in which "there was a series of debates on enlistment, military flogging and desertion" (130).
References
Richard Redgrave, RA. Ed.Susan Casteras and Ronald Parkinson. New Haven and London: Yale U P. 1988.
---
Last modified 16 September 2004