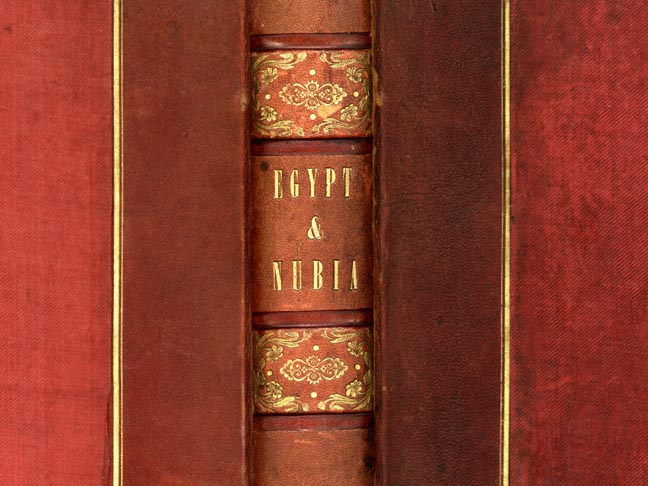 Leather binding for Egypt and Nubia by David Roberts, R.A.
Hans Meijer of the Musicks Monument Foundation in the Netherlands, which he founded to record remarkable and little-known music, has generously shared with Victorian Web this and other plates from his section on David Roberts. These images appear in a DVD multimedia project involving musical performances by Alwin Bär, late Professor of Piano at the Utrechts Conservatorium. Readers may wish to visit the Roberts portion of Meijer's site, which has a large number of additional plates (including many details) as well as information about the DVD and links to other Musicks Monument projects, including medieval manuscripts and music from many periods. Readers can order the DVD containing the Roberts plates and accompanying music on the Foundation website mentioned above [GPL].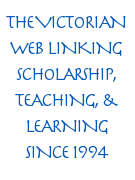 Related material
Bibliography
Roberts, David. Louis Haghe, Lithographer. Egypt and Nubia from The Holy Land: Syria, Idumea, Arabia, Egypt and Nubia. London: F. G. Moon. 6 vols. 1842-49.
---
Last modified 15 April 2021