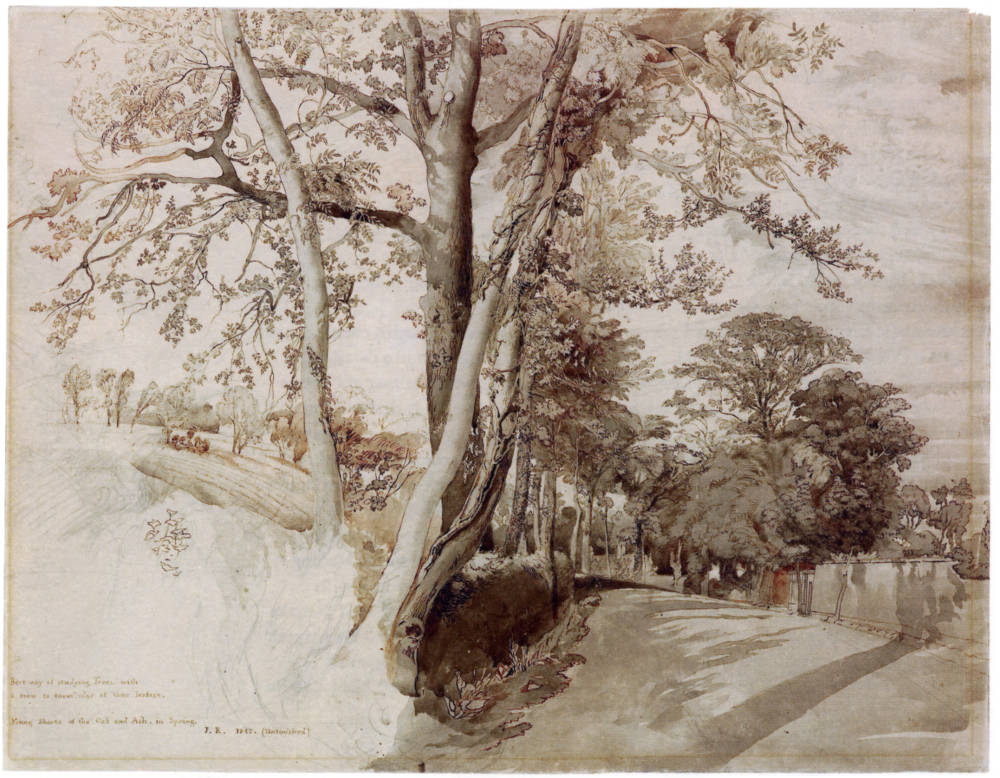 Trees in a lane, perhaps at Ambleside (1847). by John Ruskin (1819-1900). Graphite, black and brown ink, and ink wash on white paper; 44.5 x 57.2 cm. Inscriptions: "Best way of studying Trees / with a view to knowledge of their leafage. / Young Shoots of the Oak and Ash, in Spring. / J.R. 1847. (Unfinished)" Collection: Ruskin Foundation, Ruskin Library, Lancaster University (RF 1559). ©Ruskin Foundation. Formatting and text by George P. Landow. [Click on image to enlarge it.]
In John Ruskin Artist and Observer, the catalogue for his 2014 exhibition at the National Gallery of Canada, Christopher Newall explains that "in this, one of Ruskin's most beautiful and characterful early drawings . . . the composition is utterly idiosyncratic and personal; a central oak, the dark trunk of which seems to divide the view into two separate spaces, is supported by the lighter-coloured stems of ash trees, forming a kind of cantilever on each side that in turn defines a fan-shaped spandrel made from further trees in near alignment" (322). Showing, like Ruskin himself, an ability to move from compositional analyses (so rare in Victorian art criticism) to an analysis of a work's significance, Newall next explains that this "drawing owes its power to Ruskin's understanding of the psychology of the counterpoint of invitation and denial of opportunity to explore a physical environment about which the spectator longs for further knowledge. The place represented appears both as an actual landscape that one might hope freely to enter and explore, but also as one of which one may only dream, and which thus must remain impenetrable and pristine" (322).
Details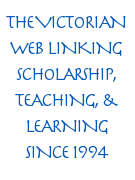 Bibliography
Newall, Christopher (with contributions by Christopher Baker, Conal Shields, and Ian Jeffrey. John Ruskin Artist and Observer. Ottawa: National Gallery of Canada; London Paul Holberton Publishing, 2014. No. 114.
---
Last modified 27 February 2014