... Sir J. J. Shannon, a safe painter but hardly an exciting one. — Simon Houfe, p. 136
... one of the most celebrated portrait artists in Britain during the late Victorian and Edwardian periods..... patronized by many prominent citizens of his time, such as the Marchioness of Granby and Sarah Bernhardt. He was especially celebrated for his elegant portraits of women. — Hollis Koons McCullough, p. 134.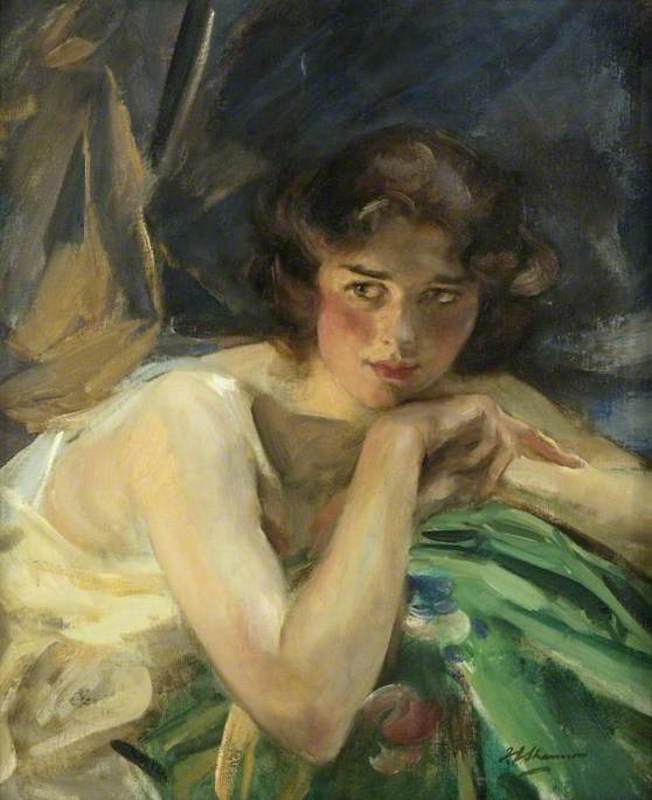 Paintings
Bibliography
Dakers, Caroline. The Holland Park Circle: Artists and Victorian Society. New Haven and London: Yale University Press, 1999.
Gallati, Barbara Dayer. Seeking Beauty: Paintings by James Jebusa Shannon New York: Debra Force Fine Art, 2014.
Houfe, Simon. Phil May: His Life and Work. London: Routledge, 2002 (reissued as a Routledge Revival, 2018).
Lambourne, Lionel. Victorian Painting. London and New York: Phaidon, 1999.
McCullough, Hollis Koons. "32. James Jebusa Shannon." Collection Highlights: Telfair Museum of Art, ed.McCullough. Savvanah, Georgia: Telfair Museum of Art, 2005.
Shannon, Kitty. For my children. London: Hutchinson. 1933.
---
Last Modified 22 June 2022