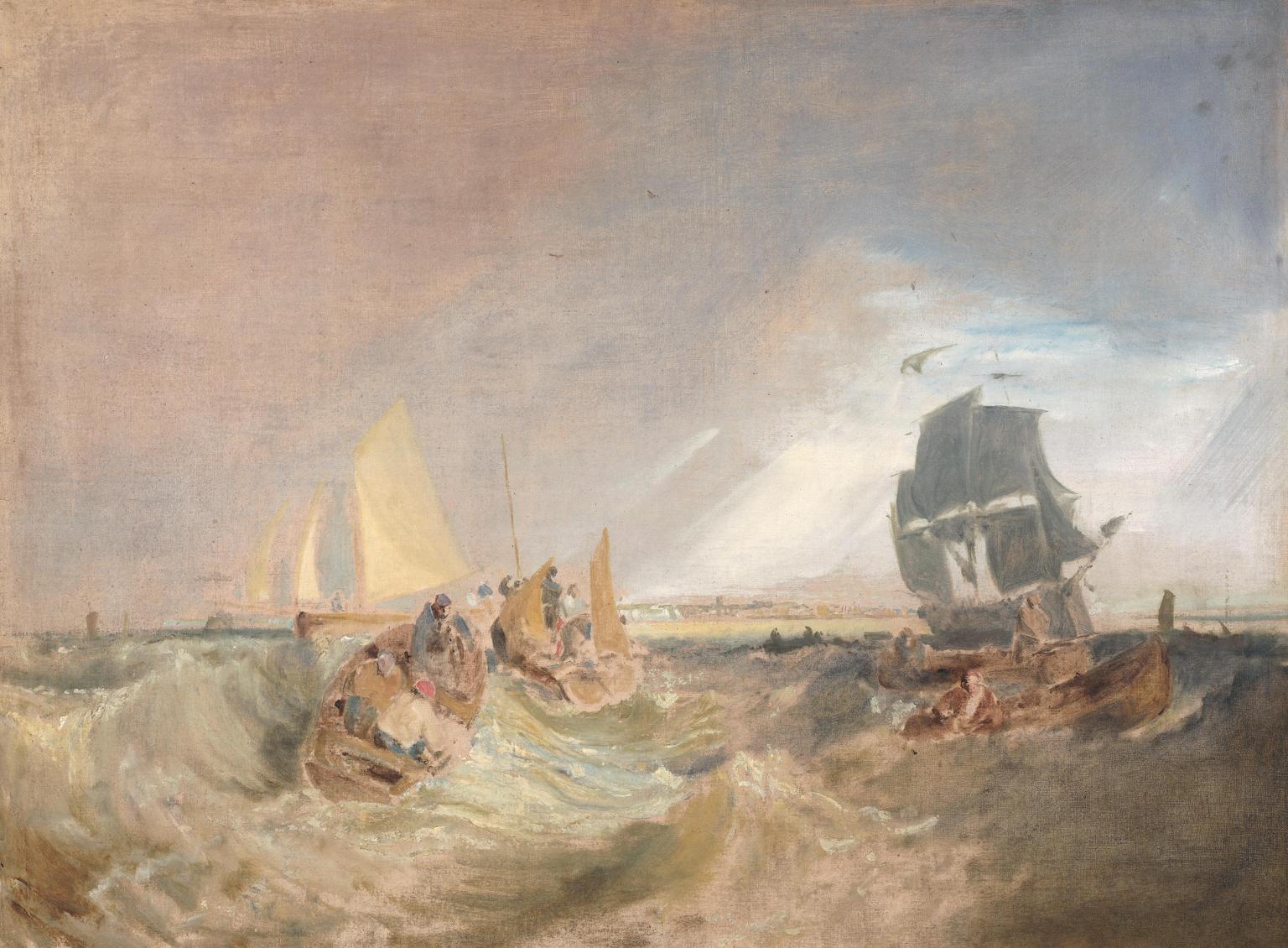 Shipping at the Mouth of the Thames by Joseph Mallord William Turner (1775-1851). Exhibited c. 1806-7. Oil on canvas, 857 x 1168. Courtesy of Tate Britain (Accession no. NO2702. Accepted by the nation as part of the Turner Bequest 1856). Click on image to enlarge it.
Commentary from Tate Britain Online (2010)
This unfinished canvas shows how Turner prepared and began the breezy marines that he exhibited, mainly at his own Gallery, around 1807-9. It is freely brushed in delicate colours over a pale ground to enhance the atmospherics and luminosity of a finished work.
The scene is the Thames Estuary, probably off Sheerness. As in Turner's exhibited Thames sea-pieces of this period, fishing and smaller boats are juxtaposed with a man-of-war, perhaps the naval guardship stationed at the Nore.
---
Last modified 14 May 2016